RARE FIND Vintage 1915 Anheuser-Busch Color Lithrograph Print Medical Advertisement :"This Little Picture" 10% Discount
Bottom Left Hand Corner Reads: Copyright 1915 Anheuser-Busch, St. Louis,
Color photo lithrograph print on metal
Measurements: 6.5 x 11.5 inches, image
7.5 x 12.75 inches, overall
Age: 1915:
Made By: Anheauser-Busch, St. Louis, MO.
Condition: Very good vintage conditon, with usual wear ( check out the pictures closely)
FREE SHIPPING
History about this item:
Rectangular picture, color-printed lithrograph on metal, with chamfered edges. A doctor walking toward a house carrying an umbrella and equipment casts the shadow of a stork, foretelling that he will be delivering a baby. This was a promotional item given by the Anheuser-Busch company to doctors to hang in their offices to promote its Malt-Nutrine drink as a supplement for new mothers. Malt-Nutrine was a "liquid food tonic" produced by Anheuser-Busch from 1895 to 1942.
On the back of the picture, the company printed rules for a contest among doctors to retitle the illustration, with instructions to send their entries to "Dr. Stork" at Anheuser-Busch; the winning title is lost to history.
In the late 1800s and early 1900s, many breweries produced low-alcohol "tonics" or "malt extracts" designed to take advantage of the the food value of beer. Their health benefits were touted by the manufacturers and they were sold in drug stores. Anheuser-Busch produced various pharmaceutical products in the late 1800s and early 1900s, notably Malt-Nutrine, whose principal ingredients were barley malt and hops; it contained less than 1.9% alcohol and 14.5% solids.
Anheuser-Busch ran an extensive advertising campaign, primarily in magazines, but also including several wall hangings for display in doctors' offices. An advertisement appearing in 1903 proclaimed, "When food fails of its purpose, with consequent poverty of blood and energy, Anheuser-Busch's Malt-Nutrine is a sure and positive correction. It aids digestion and is in itself a food in liquid form. All druggists sell it." During Prohibition, which banned alcoholic beverages in the U.S., Malt-Nutrine's formula had to be changed to reduce the alcoholic content to under a half-percent. This changed the taste and sales declined. The product was finally discontinued in 1942 due to poor sales, and the company focused its efforts on Budweiser beer, which it still produces, along with such brands as Michelob.
Description printed on back of lithrograph, as issued:
"This little picture, which we hope you will find suitable for hanging in your office or reception room, is one of a series that we will from time to time send to the medical profession of the United States.
You will observe the picture has no name. 'Coming Events Cast Their Shadows Before' has been suggested as a title. What would you suggest? To the doctor who first gives the most appropriate title we will pay two hundred and fifty dollars ($250) in gold. Prize will be awarded Sept. 1, 1915. Answers will be duly acknowledged and the name of the winner of the contest as well as the title selected will be mailed to each contestant. Address, Dr. Stork, Malt Nutrine Department, Anheuser-Busch, St. Louis, Mo."
Thank you for shopping!
Handmade Dichroic Glass Jewelry made by our shop!
https://www.etsy.com/shop/DICHROICCLASSYGLASS
I will ship international if at all possible. Email me so I can figure what your estimated shipping costs would be.
Come visit my Etsy store at :
http://www.etsy.com/shop/BESTBUYONLINES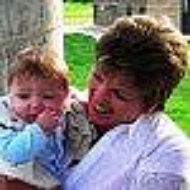 V. emerson
PRICE REDUCED...RARE 1915 Anheuser-Busch Color Lithrograph Print Medical Advertisement :This Little Picture"
Overview
Vintage item from the 1910s
Materials:

painted lithrograph, print anheuser busch ad, metal

Only ships within United States.
Feedback: 108 reviews
Favorited by: 36 people
Listed on May 1, 2015
801 views