The Bibliophile brings to you a wonderful technical book from the 1940's! The Motor Electrical Manual is a guide to the electrical equipment found in cars, including batteries, spark plugs and lights. There are twelve chapters, and an index of electrical car pieces at the front. There are also various diagrams throughout the book.

Title: The Motor Electrical Manual
Author: Unknown
Publisher: Temple Press LTD
Publication Year: 1940's
Pages: 199
Size: 13cm x 19cm

This book has orange paper boards with black and red lettering on the front and an advert for "Lodge" spark plugs on the back. The spine and edges of the board are discoloured through dirt, and there is a small mark on the front board where some of the paper board has been rubbed.

The spine of the book is in good condition, uncracked, and the binding is secure. All the pages are present and free of pencil marks, but there are a few small marks on pages that could be finger marks from use by previous owners. The first page has a handwritten owners note; "1/5/43 Marsh W" with an army service number, 'RASC' and address in Edmonton. The RASC is the Royal Army Service Corp, I think it's safe to say that this book was owned by a serving soldier during the 2nd world war.

Overall this book has been well loved over the years but is still in good condition, apart from the slight dirt marks from being used in the past.

Please note that this book was published in the first half of the 20th century and should not be used to fix problems with your ABS, hybrid battery or other up to date pieces of technology.
Learn more about the shop and process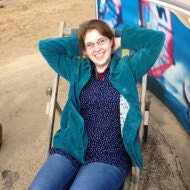 Katie
The Motor Electrical Manual- 1940s edition
---