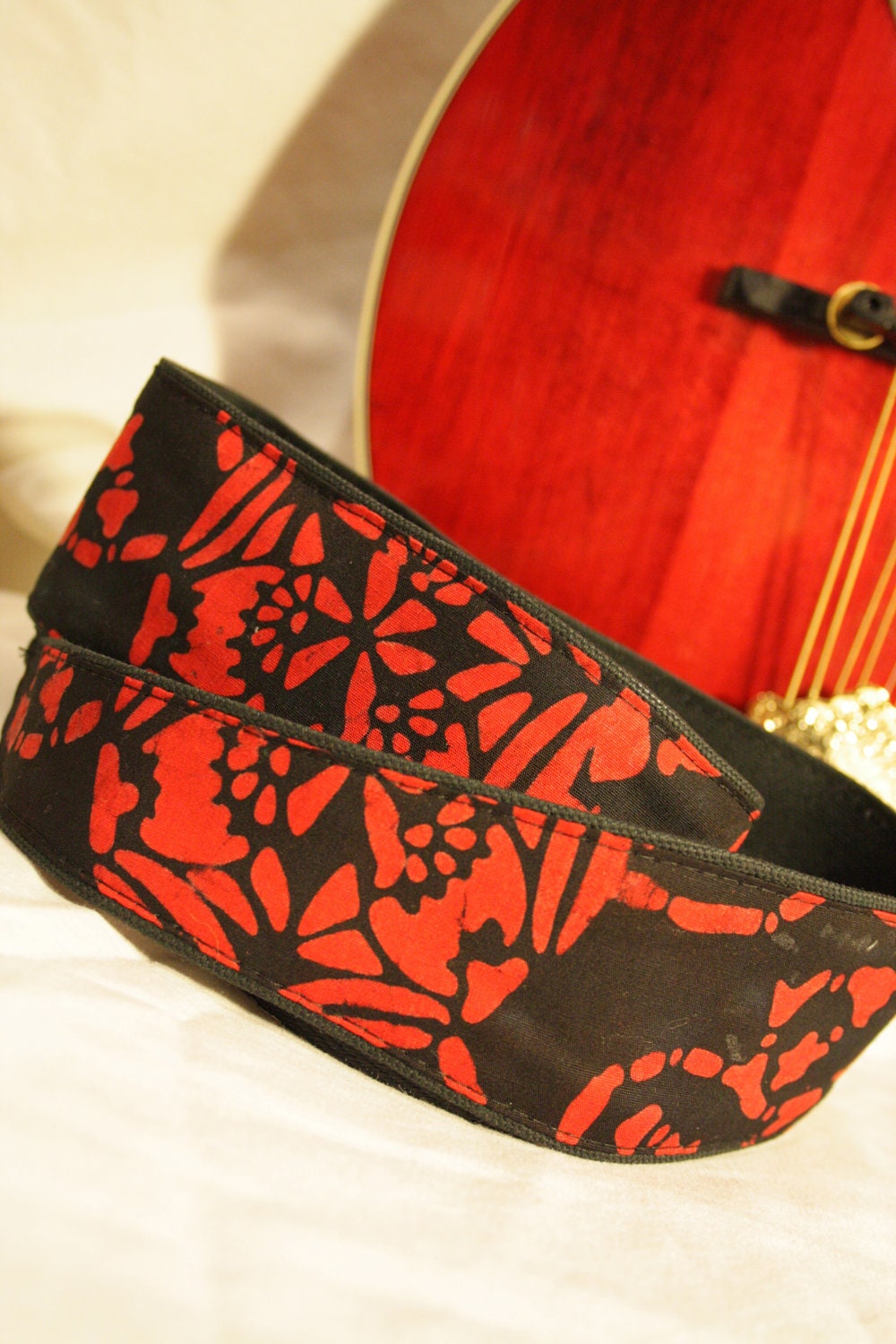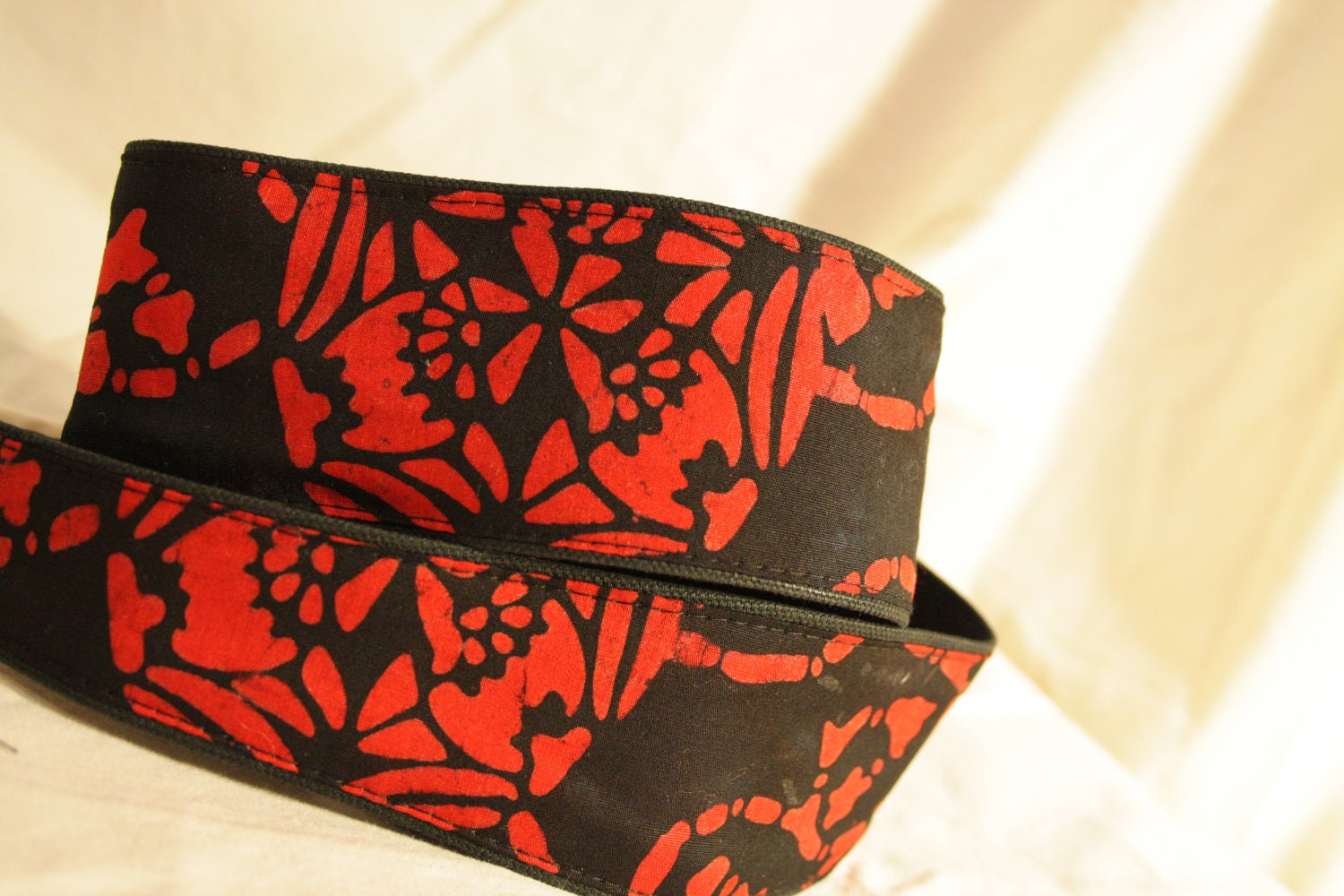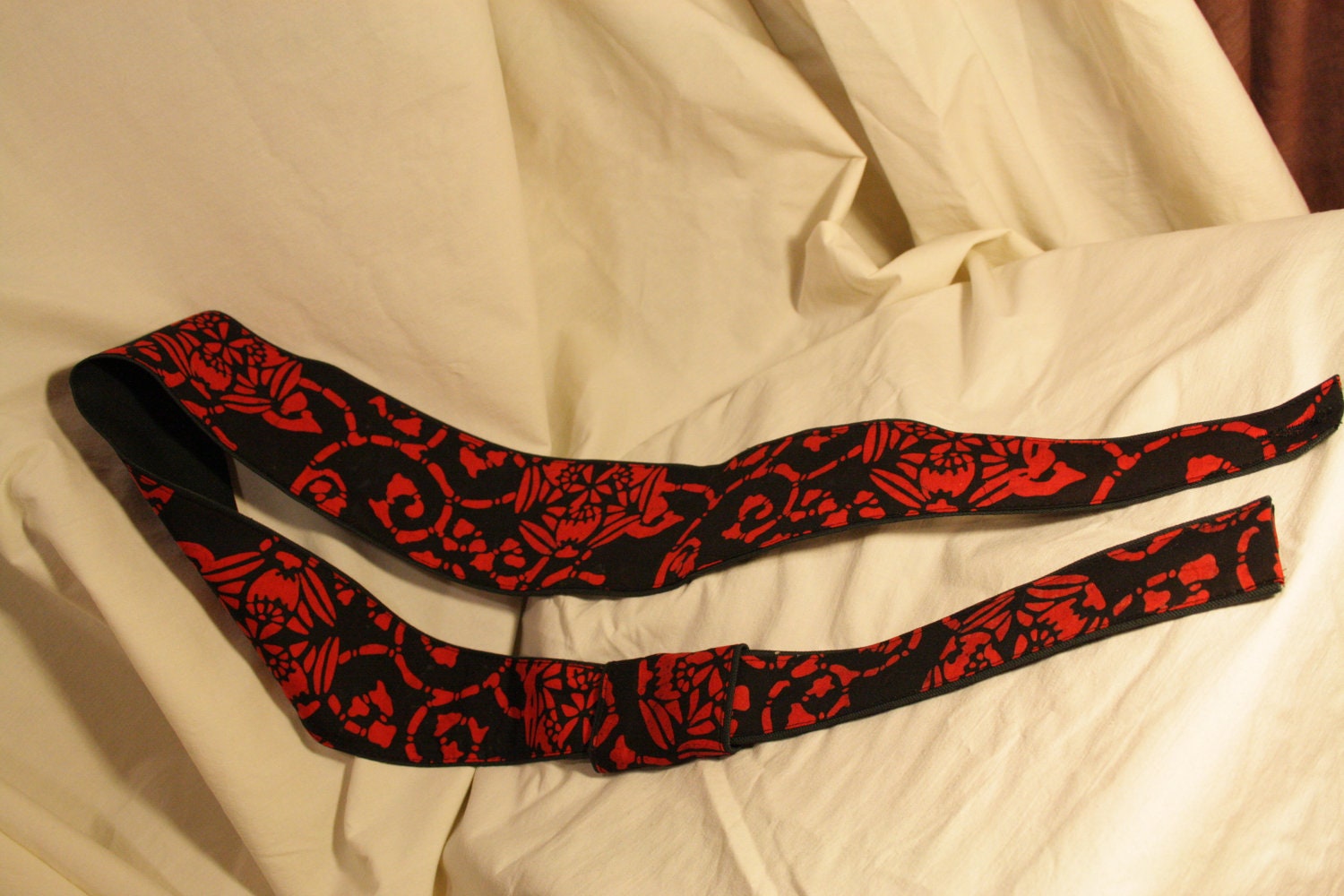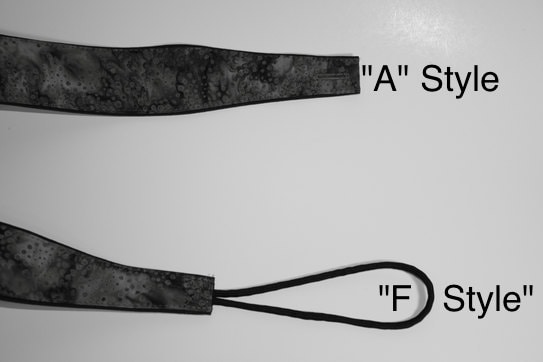 Our Celtic Red Pattern is as charming as the name suggests. Our Celtic Red mandolin strap has a black cotton canvas base. This is a limited edition pattern and will only be made until I run out of this beautiful batik fabric...once it's gone, it's gone!

PLEASE NOTE: Colors may look different on your computer then in real life. This is a "Batik" fabric which is both beautiful and imperfect. Batik fabrics often contain splotchy character and/or watermarks which most people like because it gives the print a unique character. However, this effect does mean that the fabric may contain certain imperfections which might not be to everyone's taste. If you would like to see additional photos of this fabric, please contact me and I'll be happy to help you decide if this pattern is right for you.

*Our mandolin straps can be made in an "f-style" or "a-style", please indicate which of these you would like at check out. A-style has a button hole on each end for attachment. An f-style has a button hole on the bottom and a cord to loop and attach onto the body of an f-style mandolin. If none is specified we will make an "a-style"

*Our mandolin straps are about 2 inches wide and are designed to fit most mandolins and adjusts from about as small as 32 inches to about as large as 46 inches. If you need different sizing, please indicate what you'll need upon checkout.

*please note that this strap is MADE TO ORDER, we generally sew and drop our straps in the mail within 7 business days.

From top to bottom, our straps are completely handmade and designed by yours truly. Even the base of our straps are personally measured, cut, designed and sewn.

Our straps are adjusted with D-rings which often allows the musician to adjust the size while wearing it, making it a perfect choice for those who share a guitar during jam sessions or those that like to change adjustments between songs. Our straps also come with a removable cover that fits over the metal D-rings.

All our straps attach with sturdy button holes and can easily fasten onto your instruments buttons. Your instrument must at least have a button on the bottom for attachment. If your instrument does not have a button on the neck, you can also attach the strap with a strong string or shoe lace to the neck above the nut and below the tuning knobs. If you would like to see a picture of one of our straps fastened to buttons, or the "shoelace" method, just send us a conversation.
Vegan Mandolin Strap- Celtic Red- Astyle or Fstyle-music-gifts for musicians-handmade-canvas-unique gifts-boyfriends-girlfriends
---