~~~~~~~~~~~~~~~~~~~~2 TICKET ITEM ~~~~~~~~~~~~~~~~~~~~~~~~~~~~~~~~~~~~~~~~
Want to WIN a HOLIDAY BOX filled with TUB TREATS ?? Starting Sept 1st , for EACH ITEM you purchase you will receive a door prize ticket!!! KEEP your tickets ! One lucky ticket will be drawn for a box loaded with Bath bombs, bubble bars, scrubs and much more!! Its our way of saying thanks!!! We will announce the winner the week before Christmas!! GOOD LUCK !!!


INTRODUCTORY PRICED!! YOUR SAVING $3.00 !! OFFER WONT LAST !!

USERS ARE SAYING !!.....

Makes my face feel nice and clean and soft instead of tight and dry. After one use, my skin does look better too. Thank you for another great product!!!

It made my face feel nice and soft instead of all dry and tight so that's a good thing!!

THANK YOU ...finally a wash that I can see and feel a difference with right away ! Thank you Tubbilicious !

I cant believe how great my skin feels after using this !

I wake up with NO excess oil on my face....EVER

WHERE HAVE YOU BEEN HIDING THIS ????????? IM LOVING THIS !!!!!!!

* * * * * * * * * * * * * * * * * * ** * * * * * * ** * *** **** *** ***** ***** **** *** ***** ***** ***** ******
This wash is great for the most sensitive skin types! Oily, dry, acne, normal !! If you suffer from skin "sploches", discoloring, acne marks you MUST try this! This wash helps even skin tone and color ! NO CHEMICALS!!! Made with aloe and natural humectants !! What are humectants? Natural process of Attracting water from the dermis into the epidermis, increasing the water content in the epidermis !
With a blend of vanilla, wildflower honey, lavender & bergamot


This soap is fresh, sulfate free, fragrance free and contains active natural compounds that must not be damaged during the process. Then the batch must be cured for several days and blended again. This curing process makes it much more rich and potent than regular black soap.
We use a special blend of ingridiants and offer you a FABULOUS skin care wash ! Great for ALL types of skin !! Our wash is
*Sulfate free
*Animal free skin soft and supple
*Alcohol free
*100% vegan
*100% Raw&Unrefined
*Organic ingredients

As anyone who has ever been to a spa knows, there are some lovely benefits of a JAGGERY GUAR . Skin that is regularly exfoliated is healthier skin, both in appearance and function. Cleansed of dead skin, the largest organ can circulate more efficiently, breathing in good nourishment and expelling toxins. It also glows, is more uniform in appearance with tighter pores, and is soft to the touch. Exfoliating with a PURE ORGANIC JAGGERY GUAR relaxes the mind with its delicious smell.PURE ORGANIC JAGGERY GUAR is also full of glycolic acid, an alpha-hydroxy acid that is crucial for maintaining healthy skin and is usually a key ingredient in pricey SPA products. The natural glycolic acid in PURE ORGANIC JAGGERY GUAR not only helps condition and moisturize skin, but protect it from toxins. Not only will it help reduce any current body or facial acne you may have, it can also help prevent further breakouts.
Have you ever used BLACK SOAP with the round black sticker on it commonly available in the market? If so then unfortunately you haven't been using authentic black soap paste but only a lower quality black soap mixed with plain water! We use true black soap were the company went to the source and learned first hand what blending techniques the natives in Africa used themselves, the finished batch produced much better results than the generic black sticker paste commonly available on the market.


You will recieve a 4 ounce bottle ! A little goes a LONG way !!

Put a small amount into palm and lather onto damp skin, will naturally lather, may have a "warming" sensation that helps circulation, AVOID eye area!! Rinse ,pat dry. Feel a noticable difference immediately ! Feel and look beautiful !


TRY OUR SCRUB!!

If scrub would happen to cause any kind of reaction like any other product please discontinue use !
Learn more about the shop and process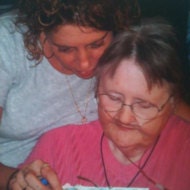 Tubbi
African Black Soap GENTLE Skin cleansing Face Wash ORGANIC Black Soap all organic,feel instant results
---