Face it, old dictionaries are useless. Nobody really uses them anymore either, since looking up a word is as simple as typing it into Google. Instead of throwing old dictionaries away and letting them go bad, I recycle them, and make them into art you can hang up in your home. There is no point in wasting anything that you can reuse! No use in throwing a product away that is made from our trees. I've been giving these away to friends and family as gifts, and they absolutely love them. They've sent a ton of people my way, and they've paid me for my work. I've decided to expand to the internet! Help a young man get through college while buying one of a kind art to hang in your home. These are great for gifts, or any occasion. If you want a special dictionary word on your print, just message me, and I will make that happen for you. Say for instance you bought a print of a heart, and want it on a page that contains the word 'love'. I will do that for you, no problem or additional costs! These look great in the home, dictionary art is truly unique.

**The frame is not included. I would offer to include the frame, but that would drive the shipping costs up on the customer, and would waste more resources. The point of dictionary art is to save resources! You can buy a frame for $1 at the Dollar Tree, and would be much cheaper than having me ship it.**

This print features Princess Zelda. Finish up the Wind Waker series, with the other two Link prints! The print is eight inches tall, and six inches wide. When i ship the print, it is packaged in a plastic sleeve so it does not get bent and it is sent out in a flat cardboard mailer. For multiple prints, I will ship in the same packaging, for the same cost as it would be to ship one print to save you money, also to save resources since this art is about recycling, and a great way to say thank you for your business!

Take advantage of a one of a kind art to hang in your home, or put a smile on a friend or loved one!
Learn more about the shop and process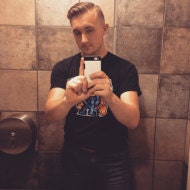 James Madden
Frequently asked questions about atthedrivein
Legend of Zelda Princess Zelda Dictionary Art
---