Summer Cutting Garden Sunflower Mix
Helianthus annus

Annual
Full sun
5-7 feet tall
12-18 inches wide

For thsoe of us who never seem to get enough of cutting flowers or sunflowers, this mix is for us! This blend of more than 12 varieties of cutting sunflowers grow in an incredible array of colors from burgundy, white, gold, peach, lime, yellow and red, red and yellow, cream and deep, dark burgundy. Plants will rebloom if frequently cut. A must-have for all who love cutting flowers! Packet contains 10 seeds.

All seeds are organically grown.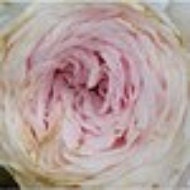 Jodi
Sunflower, Summer Cutting Garden Sunflower Mix Seeds
Listed on Jun 13, 2016
575 views