Our handmade, vegan Gingered Bergamot soap which contains quality oils and the extra moisturizing benefits of all the retained glycerin. Our listing is for one bar, 4 to 5 ounces in weight.
¨¨°º·.·º°¨¨¨¨¨¨°º·.·º°¨¨¨¨¨¨°º·.·º°¨¨¨¨¨¨°°º·.·º°¨¨¨¨¨¨°º·.·º°¨¨¨¨¨¨°º·.·º°¨¨¨¨¨¨°º·.·º°¨¨¨¨¨¨°º·.·º°¨¨¨¨¨°º·.·º°¨¨
Gingered Bergamot...An exotic fragrance with citrus top notes of bergamot, surrounded with nuances of freshly ground ginger, combined with notes of sandalwood, cedar, Indian patchouli, and sweet basil.
¨¨°º·.·º°¨¨¨¨¨¨°º·.·º°¨¨¨¨¨¨°º·.·º°¨¨¨¨¨¨°°º·.·º°¨¨¨¨¨¨°º·.·º°¨¨¨¨¨¨°º·.·º°¨¨¨¨¨¨°º·.·º°¨¨¨¨¨¨°º·.·º°¨¨¨¨¨°º·.·º°¨¨
Indulge yourself with Long Leaf Soaps luxuriantly intoxicating scents, and creamy rich lather. Our pure and natural soaps are preservative and detergent free.
Our soaps will awaken your senses and moisturize your skin with each use. No harsh detergents means no more stripping your skin of it's natural oils, leaving it dry and itchy. Detergents are made from petroleum products, and who wants to cover their skin with that! We use no animal products in the making of our soaps, and no animal testing ever :)
Long Leaf Soaps now utilizes the cold process method of soap making is the fine art of combining carefully selected high quality oils and fragrances with sodium hydroxide to produce some of the finest soap your skin will encounter. Our soaps retain none of the lye, and are "super-fatted" to include more of the skin nourishing oils in the final product.
Glycerin is a natural by-product of soap making, and is a humectant, meaning it draws moisture to the skin, resulting in softer skin with regular use. The cold process method of soap making retains all the natural glycerin in the soap, something that the commercial soap industry extracts from their "soaps" to use in other beauty products.
We are certain that once you have tried our handmade soaps, you won't want to go back to using commercial soap........ever.
¨¨°º·.·º°¨¨¨¨¨¨°º·.·º°¨¨¨¨¨¨°º·.·º°¨¨¨¨¨¨°°º·.·º°¨¨¨¨¨¨°º·.·º°¨¨¨¨¨¨°º·.·º°¨¨¨¨¨¨°º·.·º°¨¨¨¨¨¨°º·.·º°¨¨¨¨¨°º·.·º°¨¨
Each batch of soap takes on its own characteristics please be aware that due to the hand crafted nature of our soap that each batch may have slight variations in color or swirl patterns. This just means you will receive a uniquely beautiful soap bar!
If you are interested in quantity I usually have more then one of each item in stock,
please contact me and I will be happy to make a special listing if the quantity is available.
¨¨°º·.·º°¨¨¨¨¨¨°º·.·º°¨¨¨¨¨¨°º·.·º°¨¨¨¨¨¨°°º·.·º°¨¨¨¨¨¨°º·.·º°¨¨¨¨¨¨°º·.·º°¨¨¨¨¨¨°º·.·º°¨¨¨¨¨¨°º·.·º°¨¨¨¨¨°º·.·º°¨¨
TO EXTEND THE LIFE of your handmade soaps, please use a soap dish that allows your soap to dry between uses. *soap dish not included*
¨¨°º·.·º°¨¨¨¨¨¨°º·.·º°¨¨¨¨¨¨°º·.·º°¨¨¨¨¨¨°°º·.·º°¨¨¨¨¨¨°º·.·º°¨¨¨¨¨¨°º·.·º°¨¨¨¨¨¨°º·.·º°¨¨¨¨¨¨°º·.·º°¨¨¨¨¨°º·.·º°¨¨
Our Shop Can Be Viewed At:
LongLeafSoaps.etsy.com
¨¨°º·.·º°¨¨¨¨¨¨°º·.·º°¨¨¨¨¨¨°º·.·º°¨¨¨¨¨¨°°º·.·º°¨¨¨¨¨¨°º·.·º°¨¨¨¨¨¨°º·.·º°¨¨¨¨¨¨°º·.·º°¨¨¨¨¨¨°º·.·º°¨¨¨¨¨°º·.·º°¨¨
Learn more about the shop and process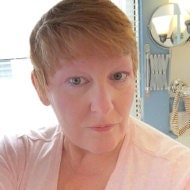 Nae
Gingered Bergamot Handmade Cold Process Soap With Shea Butter One 4 to 5 Ounce Body Bar
---
Overview
Handmade item
Materials:

saponified oils of palm, water, olive, coconut, castor, shea butter, fragrance, and mica colorants, decorative glitter and candy on top

Ships worldwide from

United States

Feedback: 1979 reviews
Favorited by: 1 person