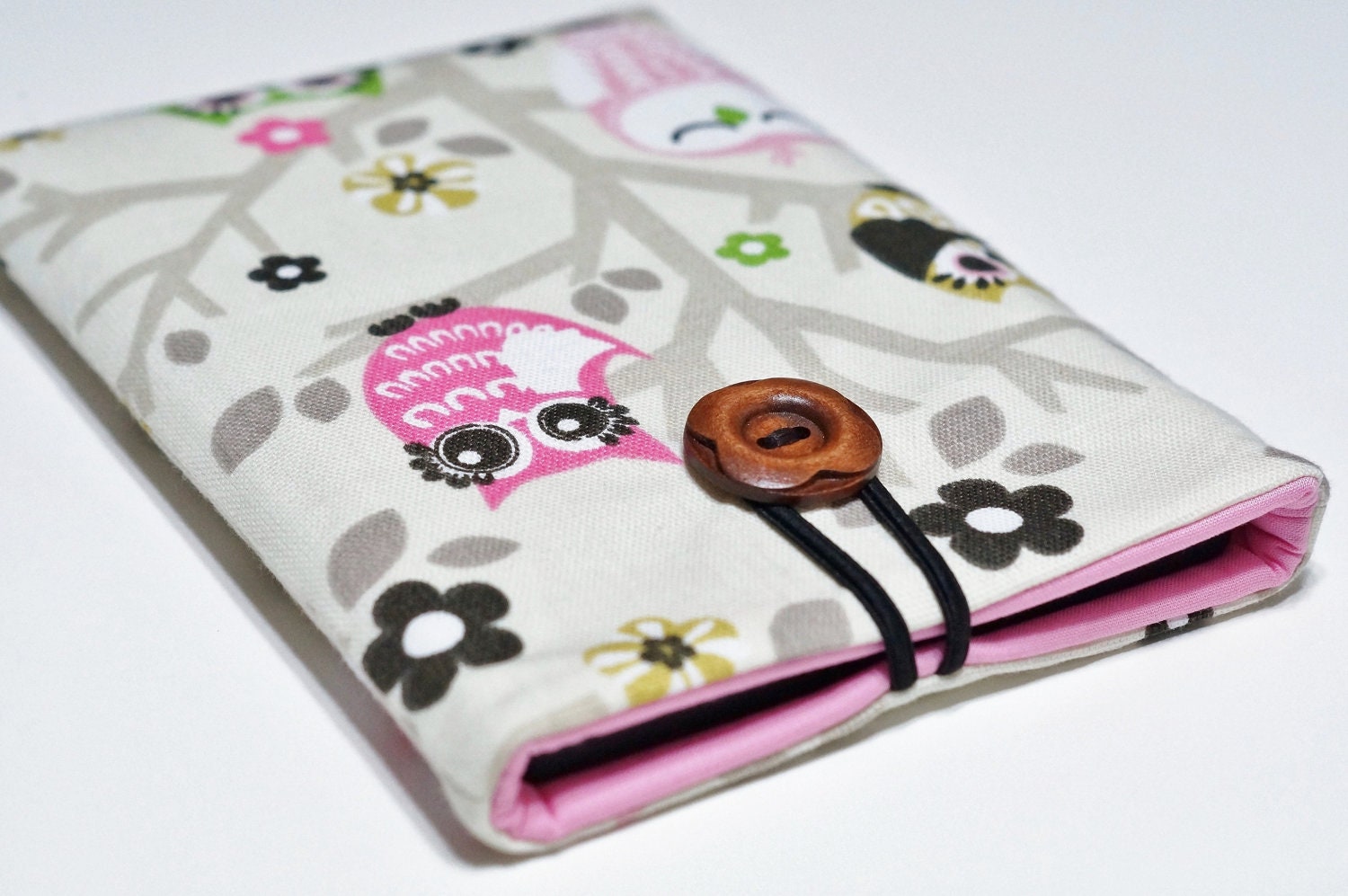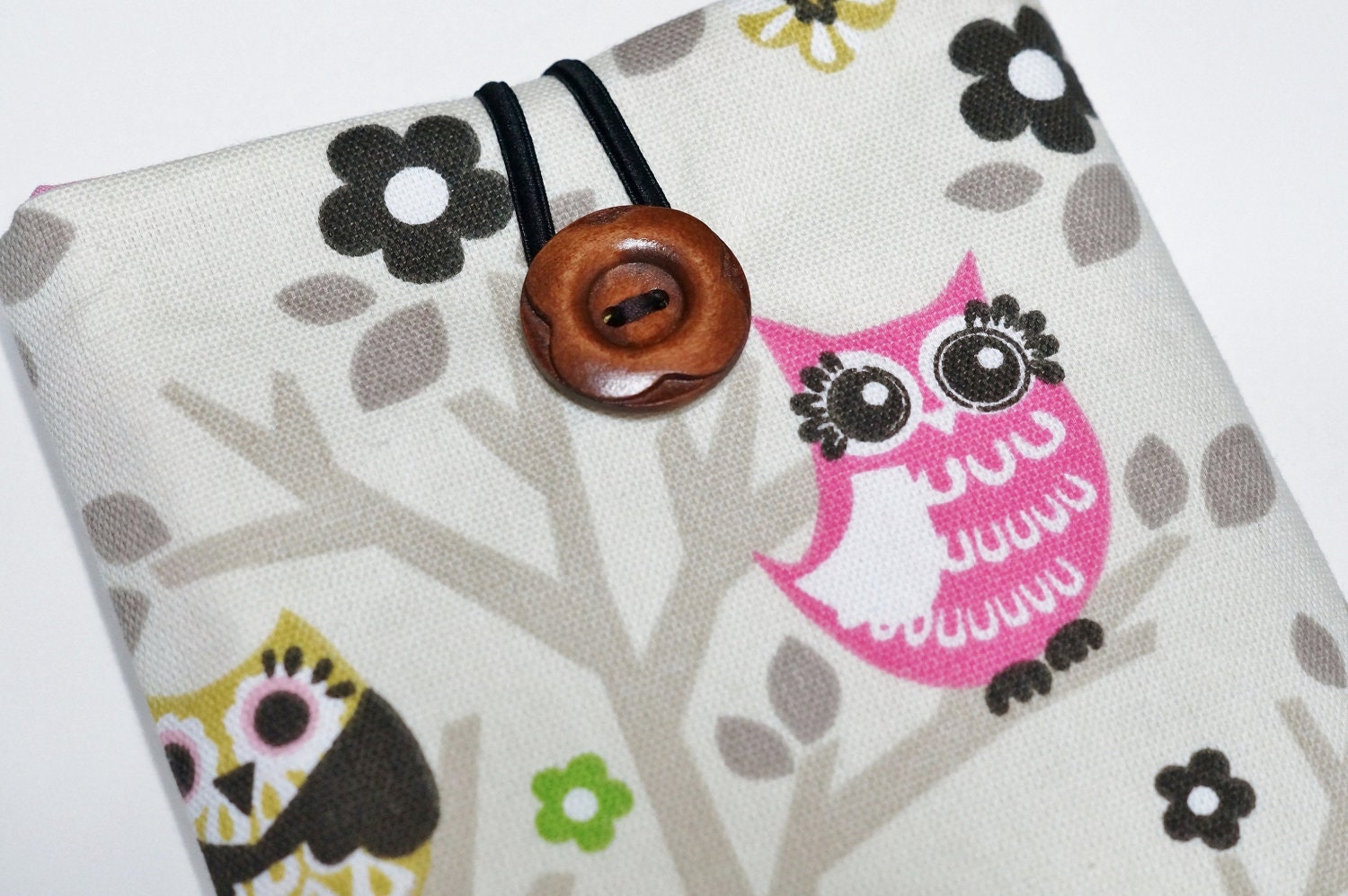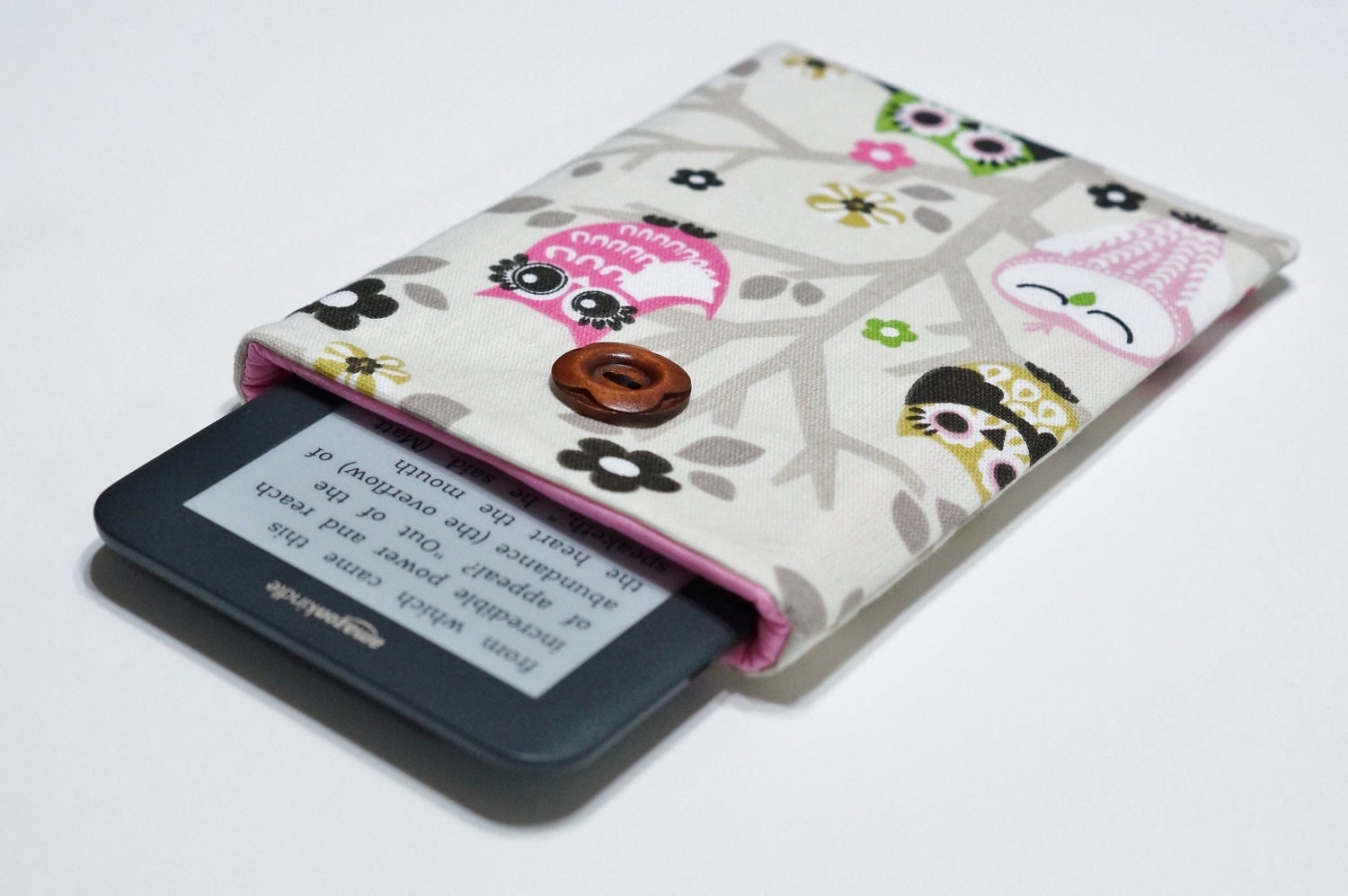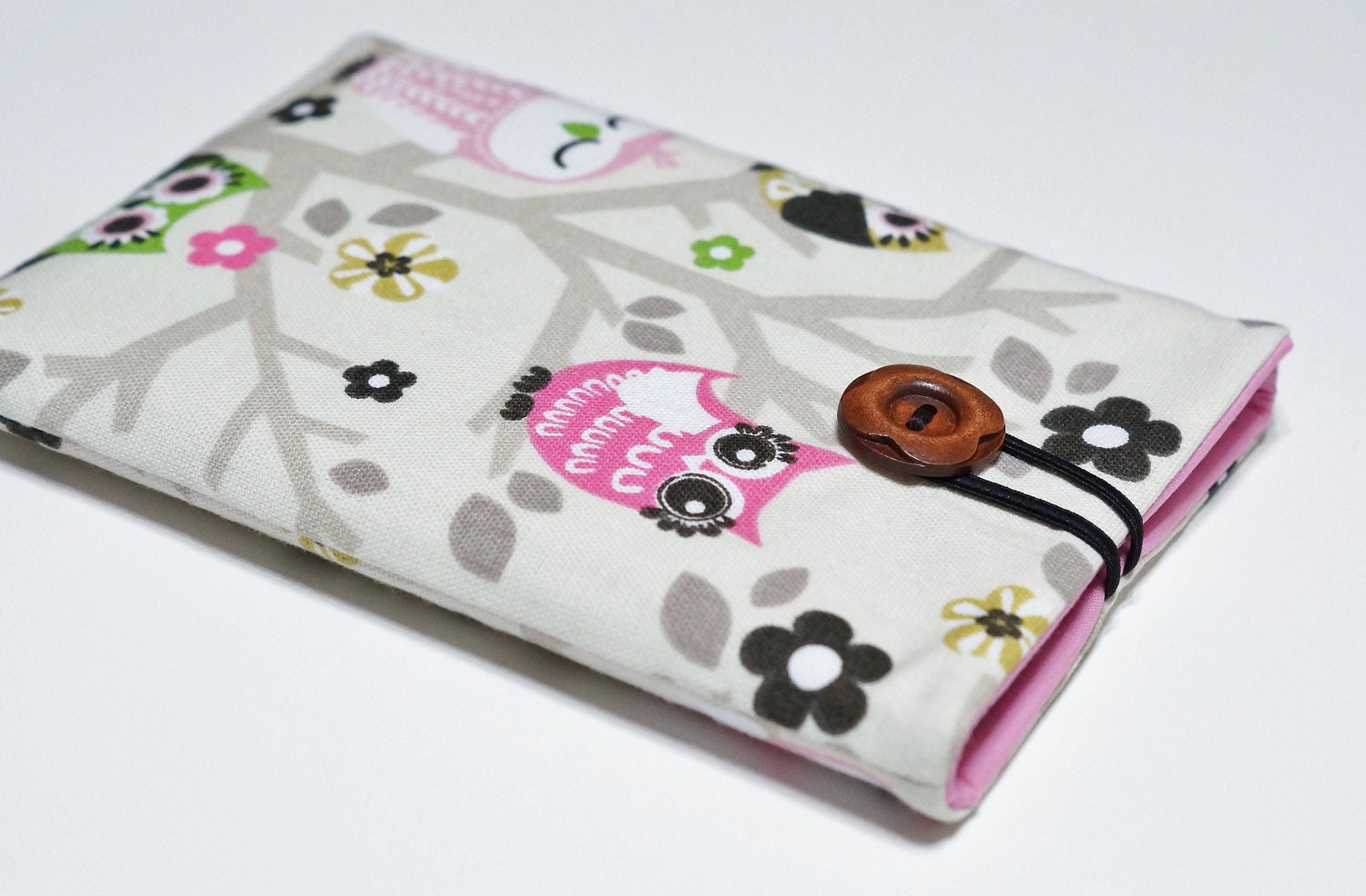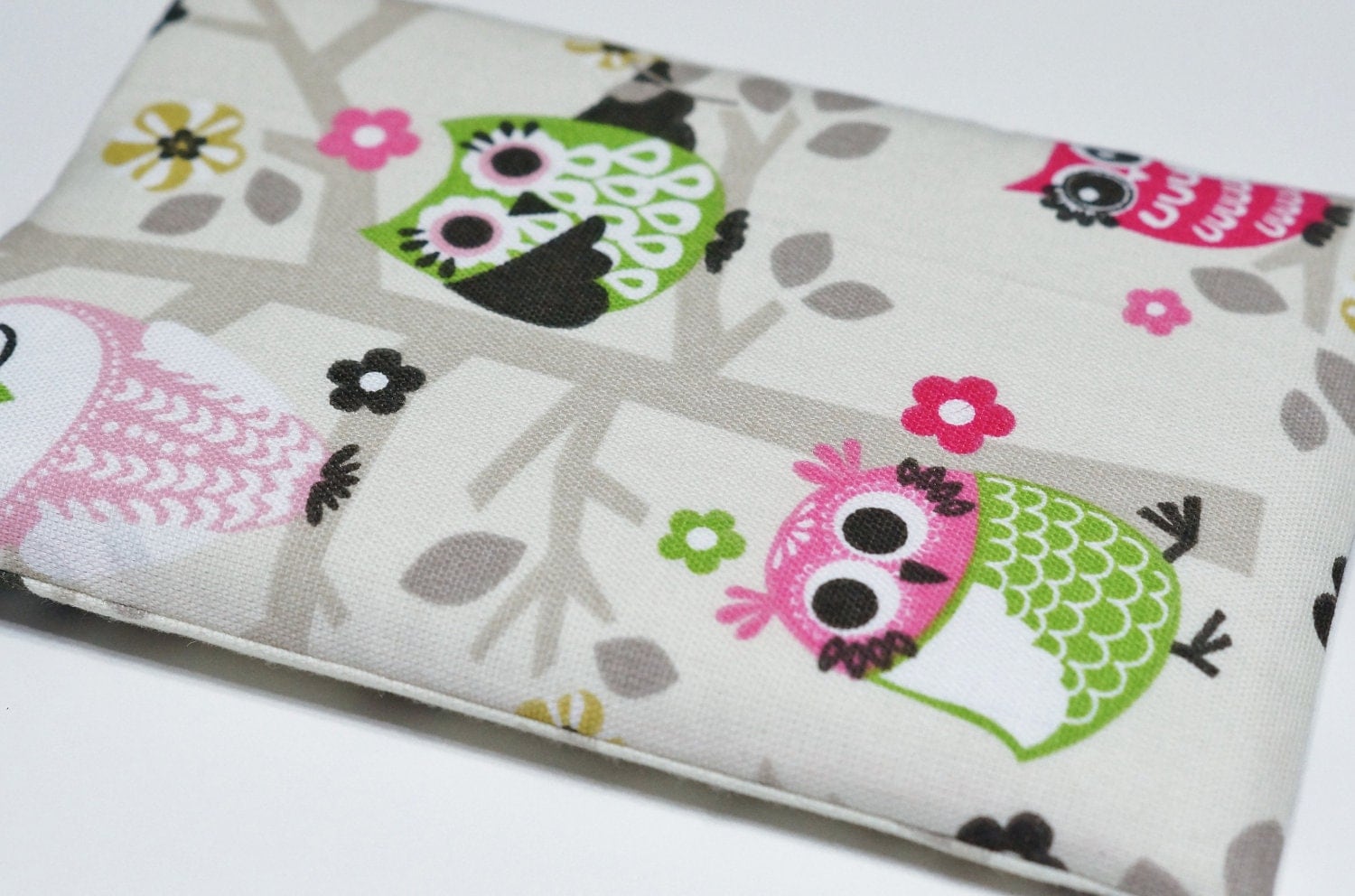 This lovely padded case is a great way to carry and protect your eReader. It is made of high quality cotton fabric. The closure is an elastic loop and a lovely, matching button. Double layers of interfacing provide soft padding to protect your device.

This cover will fit the eReaders / Tablets listed below:

Google Nexus 7
Nook HD 7 inch
Kindle Fire (Standard, Non - HD)
Kindle Keyboard (Kindle 3)
Samsung Galaxy Tab 2 (7 inch)
Kobo Vox
Kobo Arc
Blackberry Playbook

The Cover will also fit any eReader / Tablet which measure up to 7.8 x 5.1.
Nexus 7 Cover, Nook Hd Cover, Nexus 7 Case, Nook Hd Case, Kindle Fire, Keyboard, Kobo Arc, Kobo Vox, Samsung Galaxy Tab 2 - Owl City
---