Full Moon Tree of Life Pendant is customized for you! Your choice of celestial handmade, wire wrapped tree of knowledge. Made to order from 16 different gemstones and five different wire choices to get the personalized style of your choice!
The Tree of Life is a concept that's been featured in myth, story and legend literally all around the world. Since ancient times, people have used variations on the theme. Connecting all things - the realms of the spirit, the physical, the Divine and the mundane - the roots of the Tree and the branches touch all things and bring them together in harmony.
In this listing, the choice is up to you! Tell me the wire color and the moon color you'd like and I'll make that combination just for you.
____ WIRE CHOICES ____
1. Non-tarnish silver plated wire
2. Gunmetal (A dark, near-black, metallic color like hematite)
3. Black
4. Brown (A slightly reddish brown, as seen on other trees in the shop)
5. Non-tarnish copper wire (bright penny color)
____ MOON CHOICES ____
1. Carnelian Agate (Deep rust red color; fully opaque)
2. Red Lodolite (Flecks of reds/greys)
3. Copper Dyed Shell
4. Burnt Orange Dyed Shell (swirls of browns mixed into the orange)
5. Orange Shell (as seen on the Halloween Moon Tree)
6. Yellow Jade (Semi-translucent, warm yellow color)
7. Green Marble (natural flecks/swirls of greens)
8. SOLD OUT
9. Steel Blue Dyed Shell (has varying swirls of blues and browns)
10. Blue-Brown Dyed Shell (lighter, more grey based with pale swirls of blue and brown)
11. Purple Dyed Shell (as seen in Purple Moon)
12. Plum Dyed Shell
13. White Shell (As seen in standard Full Moon)
14. Opalite Rainbow Moonstone (iridescent blue flash; semi-transparent)
15. Grey Feldspar (natural, random patterns of tones of greys and white)
16. Black and Grey Marble (natural, random patterns of black and greys)
The pendant measures approximately 1.5"/ 38mm in diameter not including bail. It can be worn on any cord or chain of your choice. Chains available SEPARATELY here:
http://www.etsy.com/shop/PhoenixFireDesigns?section_id=7776955
** Exact pendants pictured have sold. YOURS WILL BE HAND MADE UPON RECEIPT OF ORDER and will have a little bit of natural variety in it - just like a real tree! - making it beautifully unique. Please see "Ready to ship in" time notice by the shipping info.
Whether as a gift, or for yourself, this, unique, signature piece would be a great addition to anyone's jewelry collection.
The Tree of Life is known by many names such as the Tree of Knowledge of Good and Evil from the Garden of Eden; Yggdrasil, World Ash Tree, Odin's Gallows, Thor's Oak; Axis Mundi, the Navel of the World, the bridge between Heaven and Earth, the Cosmic Tree, Ashwath Vriksha or Banyan Tree, Jian tree, Sacred Fig, Bodhi Tree - all of these are representations of the same theme. From Norse mythology, to Christian, Gnostic, Jewish and Hindu religions and traditions the Tree is also found in sacred texts including the Kabbalah, and dates back to pre-Christian myths of Germanic and other European people. The imagery appears in myths of Russia, Greece, China and more! It's truly a universal symbol.
~*~*~*~*~*~*~*~*~*~*~*~
I make many colors and variations of Full Moon Trees! See all here:
http://www.etsy.com/shop/PhoenixFireDesigns?section_id=6660742
Or looking for Trees made from birthstones?
http://www.etsy.com/shop/PhoenixFireDesigns?section_id=8002138
And check out all the shop offerings here:
http://www.etsy.com/shop/PhoenixFireDesigns
~*~*~*~*~*~*~*~*~*~*~*~
* Care and Handling of Handmade Jewelry *
By it's very nature, handmade jewelry is going to be inherently more delicate than something mass-manufactured. It's important to always apply the "last on; first off" rule meaning put your jewelry on last when getting ready and take it off first. Permanent wire coatings, protective coatings, non-tarnish finishes and gemstones can be damaged by exposure to various chemicals, including things like lotions, hairsprays and perfumes among others. It's also important to NEVER submerge handmade jewelry in any kind of liquid, nor use any abrasive clothes, brushes or cleaners as it can damage the piece. Do not wear in the shower, tub, pool or other time when the piece may get submerged in water.
By following these guidelines and with normal wear and gentle care, your handmade jewelry should last you for years and years!
Learn more about the shop and process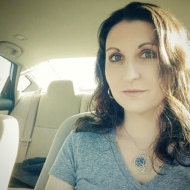 May Turner
Frequently asked questions about PhoenixFireDesigns
CUSTOM Tree of Life Pendant Full Moon YOUR CHOICE Made to Order Tree of Knowledge Wire Wrapped Jewelry Celtic Tree Celestial Necklace Lunar
---
Overview
Handmade item
Primary color: Silver
Secondary color: Rainbow
Holiday: Mother's Day
Occasion: Birthday
Pendant height: 1.5 Inches
Pendant width: 1.5 Inches
Materials:

silver wire, sterling silver plated wire, non tarnish silver wire, black wire, brown wire, gunmetal wire, gun metal wire, dyed shell bead, natural gemstone bead, flat round bead, full moon tree of life pendant, custom tree of life pendant full moon, custom handmade tree of life necklace

Made to order
Ships worldwide from

United States

Feedback: 735 reviews
Favorited by: 319 people