Blue Lupine
Lupinus perennis
Indian Beet
Old Maid's Bonnets
Sundial Lupine
Full sun
3-5 feet tall
14 inches wide
This luscious perennial is native to the eastern parts of the US and Canada and are known for their hardiness and ability to grow in sandy hills. This plant is not just beautiful, it is a food sousrce for the rare and endangered Karner Blue and Frosted Elfin butterflies.
Blue lupine is becoming a rare species as it has been in decline since the 1900s which has resuled in the Karner Blue butterflies being endangered as well.
Blue Lupine is rich in protein and you'll find it is desired by rabbits, turkeys and deer as much as the butterflies. It also makes a great habitat for birds. Since it is so high in nitrogen, some use it as a crop to help enrich their soil.
Whether you grow it for the wildlife or for beauty, be sure to enjoy the gorgeous blue flowers in a flower bouquet or favorite vase. This lovely perennial will happily expand throughout the garden. 10 seeds per packet.
NOTE:
~ Shipping savings! Buying several packets? Allow me to help you save on shipping costs. Use the custom listing feature to order.
~ Instructions included on each hand made packet.
~ Additional rare and unusual seed varieties added weekly. Check back often or add this shop to your circle and your favorites.
Enjoy more garden goodness:
http://www.etsy.com/shop/thegardenstudio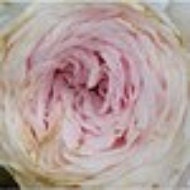 Jodi
Lupine, Blue Lupine Seeds
---
Listed on Mar 19, 2017
1730 views