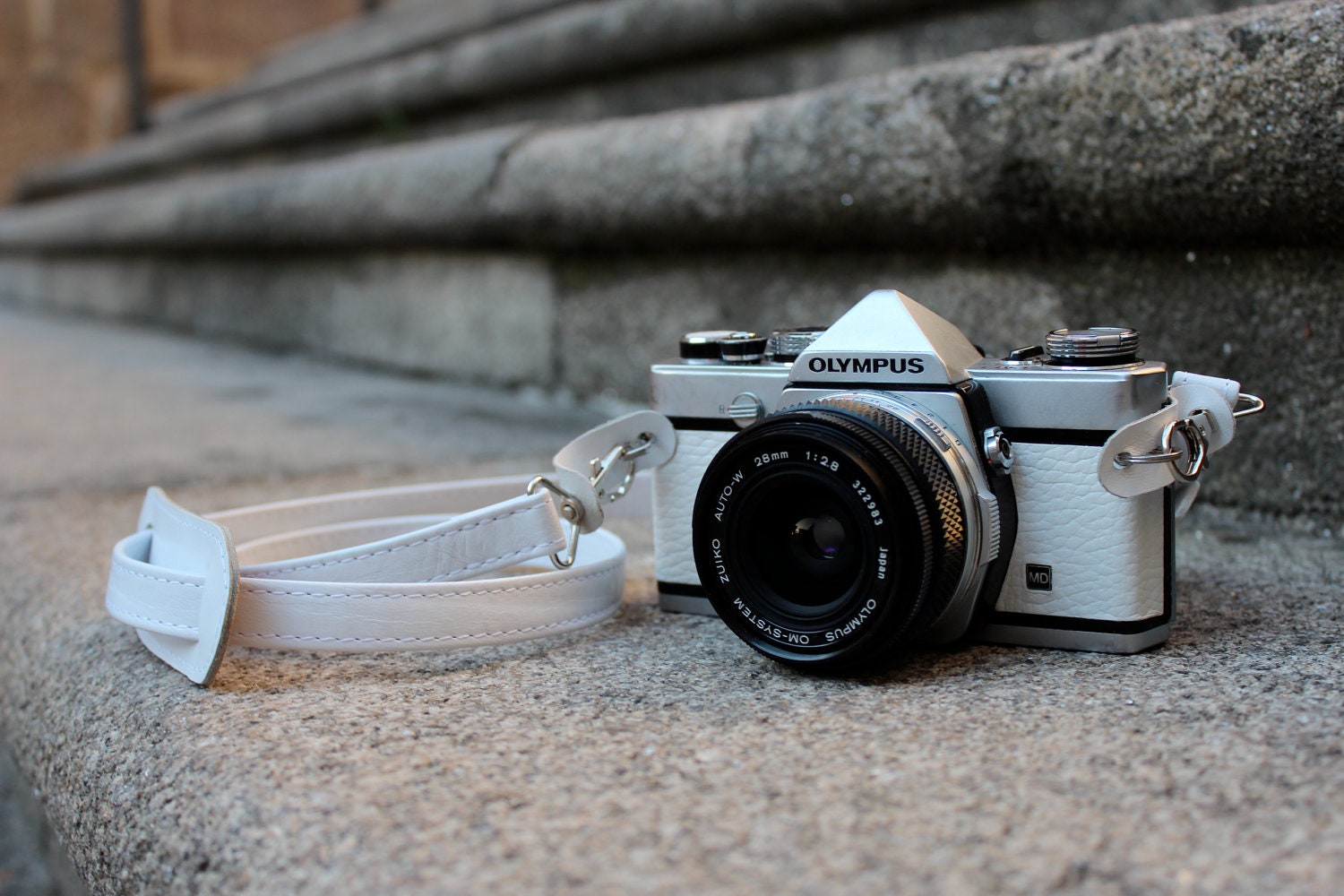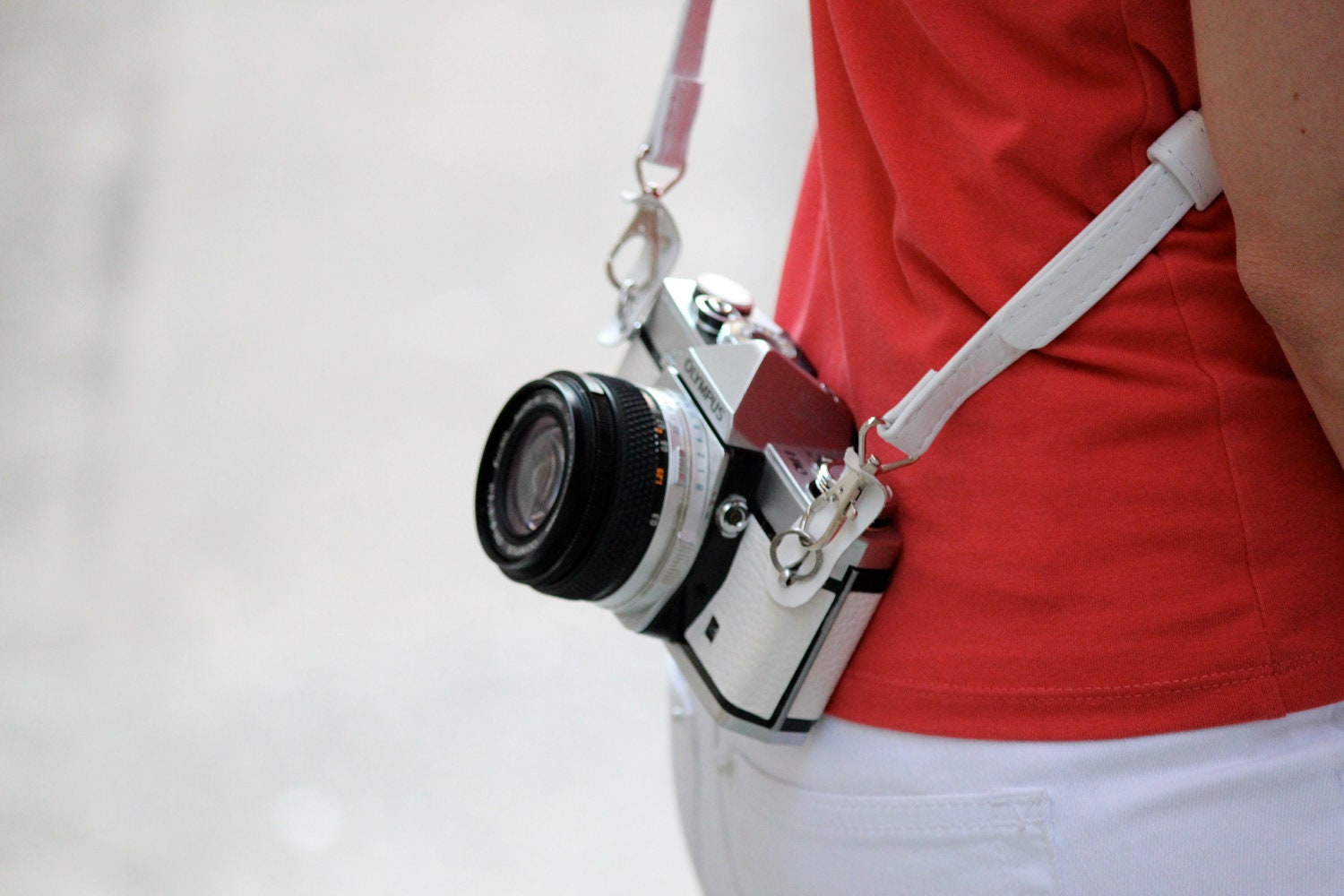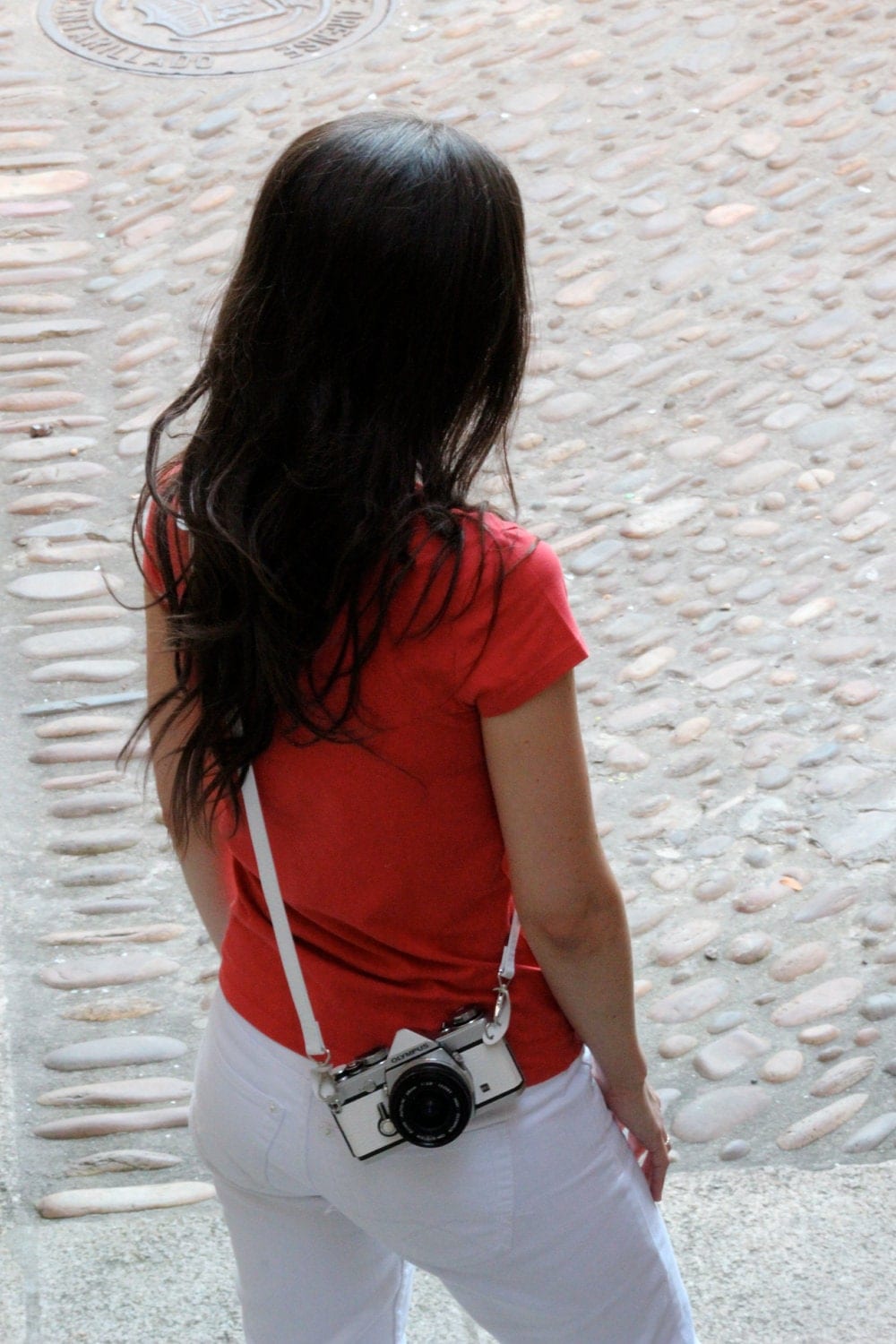 In my humble opinion, you are looking at the most beautifully designed SLR camera ever. Period. One like this has been my constant companion in my trips all around Europe during the last four years. I learnt more photography from it than from all digicams I owned together. Just you and me, and the sunny-16. I went kayaking once with my trusty OM-1, and it ended up completely soaked... Did it complain? Stop working? Nope! It went thru the harsh northern european winters and hot southern european summers, and it keeps nailing pictures as the first day.

Now this model we are offering here comes with a new, incredibly stylish white leatherette, and a non less stylish and comfortable white strap. Light seals have been also replaced. There are no serious dings, bangs or scratches. However, it's an old camera, so expect some minor marks in the chrome parts, specially at the sides and pentaprism cover, as well as small particles of dust inside the viewer.

As for the lens... it comes with a Zuiko 28mm f2.8, a handsome piece of glass. Optically flawless, the iris blades are a bit oily, though. That said, I've been collecting stunning photographs with this same lens since summer of 2009, so I can assure you this won't affect the performance.

For me, this combination of camera and lens is the ultimate street photography tool. Feed it with some fast film, set the hyperfocal distance (hey, is a 28mm, much more depth of field than your usual 50mm) and use the sunny-16 rule. Hit the town. Ask permission to take a picture with a smile. This is the recipe for a happy day.

-- --

En mi humilde opinión esta es la cámara réflex más bonita jamás creada. Una Olympus OM-1 ha sido mi constante compañera en mis viajes por Europa durante los cuatro últimos años. He aprendido más sobre fotografía con ella que con todas las digitales que he poseído. Sólo tu y yo, y la regla sunny-16. Me acompañó la primera vez que fui de kayak, y acabó completamente empapada. ¿Dejó de funcionar? ¿Se quejó? No! Ha sufrido los fríos inviernos del norte de Europa y los calurosos veranos del sur, y sigue clavando las fotos como el primer día.

El modelo que ofrecemos aquí viene con un nuevo recubrimiento de cuero blanco y una correa a juego hecha a mano. El resultado es espectacular. Además, el sellado de espuma ha sido cambiado. No tiene ningún golpe o rallazo serio, pero hay que recordar que es una cámara con más de treinta años, así que tiene algunas huellas del tiempo, sobre todo pequeñas ralladuras en los laterales y alguna marquita sobre la protección del pentaprisma, así como alguna pequeña mota dentro del visor, que, por supuesto, no afecta a la visibilidad ni a la calidad de las fotos.

Y sobre el objetivo, es un Zuiko 28mm f2.8, un buen cristal donde los haya. Ópticamente en muy buen estado, aunque las palas del diafragma tienen un poquito de aceite, algo normal en este modelo en concreto. Dicho esto, he estado haciendo fotos con esta misma lente desde 2009, así que estoy en condiciones de asegurar que esto no afecta para nada a su rendimiento.

Para mí, esta combinación de cámara y lentes es la perfecta para fotografía urbana. Ponle una película rápida, usa la distancia hiperfocal (es un 28mm, la profundidad de campo es mucho mayor que el típico 50) y calcula la luz a ojo. Sal a la calle. Pide permiso para hacer la foto con una sonrisa. Esa es la receta de un día feliz.
Learn more about their shop and process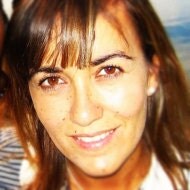 María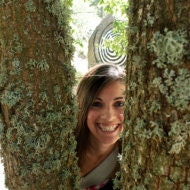 Elena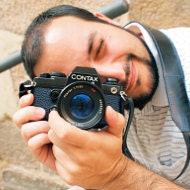 Marcos
White Olympus OM-1 with handmade strap
---
Overview
Vintage item from the 1970s
Ships worldwide from

Spain

Feedback: 31 reviews
Favorited by: 23 people