French Noels of Great 17th and 18th Century Composers Christmas Music Played on the Organ of St. Eustache by Raphael Tambyeff. Vintage Record Album issued by the Musical Heritage Society in 1974
FRENCH NOELS OF GREAT 17TH & 18TH CENTURY COMPOSERS
RAPHAEL TAMBYEFF PLAYING THE GREAT ORGAN OF SAINT EUSTACHE
Recorde by Arion-Paris
Musical Heritage Society, MHS 3511
33 rpm Stereo LP, 1974
There are good cover notes for this records, as is usual with the Musical Heritage Society. the notes were originally in French and translated by Sandra Wakliss : "Christmas literature did not formally bcome a part of the organ repertoire until the seventeenth century, beginning substantially as a variation upon carols. Musicians who had hitherto limited themselves to paraphrasing Gregorian Chants for organs discovered that the captivating tunes being hummed by the common people could well be adapted to their instrument; the results hold unquestionable interest." I found the music on this album to be beautiful , full of charm and magic. Raphael Tambyeff is one of the leading organists of France ... which means - of the world.
SIDE ONE
- NICOLAS LEBEGUE (1631 - 1702) ... "Le Bourgeoises de Chatre"
- ANTOINE DORNEL (1695 - 1765) ... "Je me suis leve"
- CLAUDE BALBASTRE (1727 - 1799) ... "Funne coraige, le diable a mor"
- PIERRE DANDRIEU (1660 - 1733) ... "Laissez paistre vox bestes"
- NICOLAS LEBEGUE ... "Les Cloche"
- CLAUDE BALBASTRE ... "Que tu gro jan, quei folie"
- MARC-ANTOINE CHARPENTIER (1634 - 1704) ... "Joseph est bien marie"
SIDE TWO
-LOUIS-CLAUDE DAQUIN (1694-1772) ... "Noel XII dit 'Noel/Suisse' "
- GUILLAUME LASCEUX (1740 - 1831) ... "Mes bonnes gens, attendez-moi"
- JEAN-FRANCOIS DANDRIEU (1682 - 1738) ..."Chanton de Voix Hautaine"
- CLAUDE BALBASTRE ... "Divine Princesse"
- JEAN-FRANCOIS DANDRIEU ... "Noel Poitevin"
- CLAUDE BALBASTRE ... " Votre bonte grand dieu"
Excellent performances on a disc that is nicely preserved.
CONDITION:
Used / Previously Played
All records are test-played to determine condition
EXCEPTIONAL ~ CLEAN AND PRESENTABLE WITH THE FOLLOWING NOTED:
JACKET : Barely discernible record ring - mild surface rub and softly bumped corner tips - else clean and presentable with no splitting
LINER : Original MHS liner
DISC : Clean and bright -- there is a surface mark on side two (not a scratch) which does not interfere with the sound - the record plays brightly with a minimum of extraneous noise (a few tics here and there) ... a fine listen.
http://www.etsy.com/shop/Brothertown
http://www.etsy.com/shop/ProfessorBooknoodle
http://www.etsy.com/shop/CityBeatVintageVinyl
Learn more about their shop and process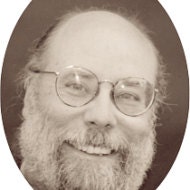 J.B.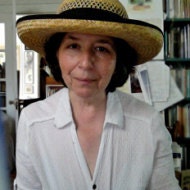 Amy B.
French Noels of Great 17th and 18th Century Composers Christmas Music Played on the Organ of St. Eustache Vintage Record Album Vinyl Lp
---
Listed on Feb 4, 2017
86 views