This item sold on May 30, 2014.
2.5" x 3.5" Original Endangered Animal ACEO
Hand rendered in Colored Pencil

This original ACEO piece was created with high quality colored pencils. It measures 2.5 in x 3.5 in and will come with it's own protective sleeve. This piece is also sealed with fixative so it will not smudge.

The artists name and information about the animal species is printed on the back.

-----------------

Hector's Dolphin; Cephalorhynchus hectori
IUCN Red List Status: Endangered

The Hector's dolphin is one of the rarest and smallest of marine dolphins. A subspecies of the Hector's dolphin, the Maui's dolphin, is found only off the northwest coast of New Zealand's North Island and is listed as critically endangered: In early 2012, an updated survey determined that the entire population consists of only 55 individuals - a decrease of over 50% since the previous estimate in 2005. The main contributing factor to the Maui's and Hector's dolphins' decline is believed to be commercial fishing methods, particularly gillnets, that result in a significant number of dolphins taken as bycatch.

-----------------

For every day of July, I will be creating one ACEO sketch card. Each will feature a different animal that has been listed as either vulnerable, endangered, or critically endangered by the ICUN Red List of Threatened Species. My goal with this project is to help in the effort to raise awareness for our planet's most threatened species.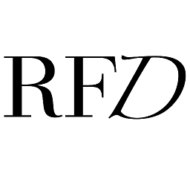 Tori-Lynn Bell
Listed on Mar 11, 2014
41 views