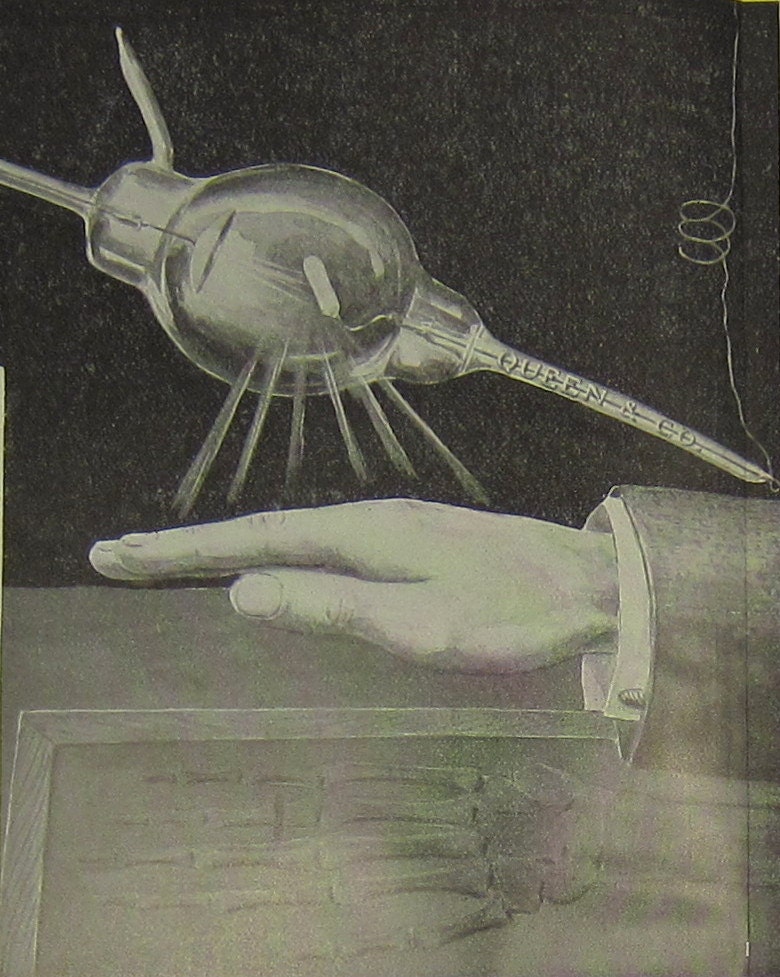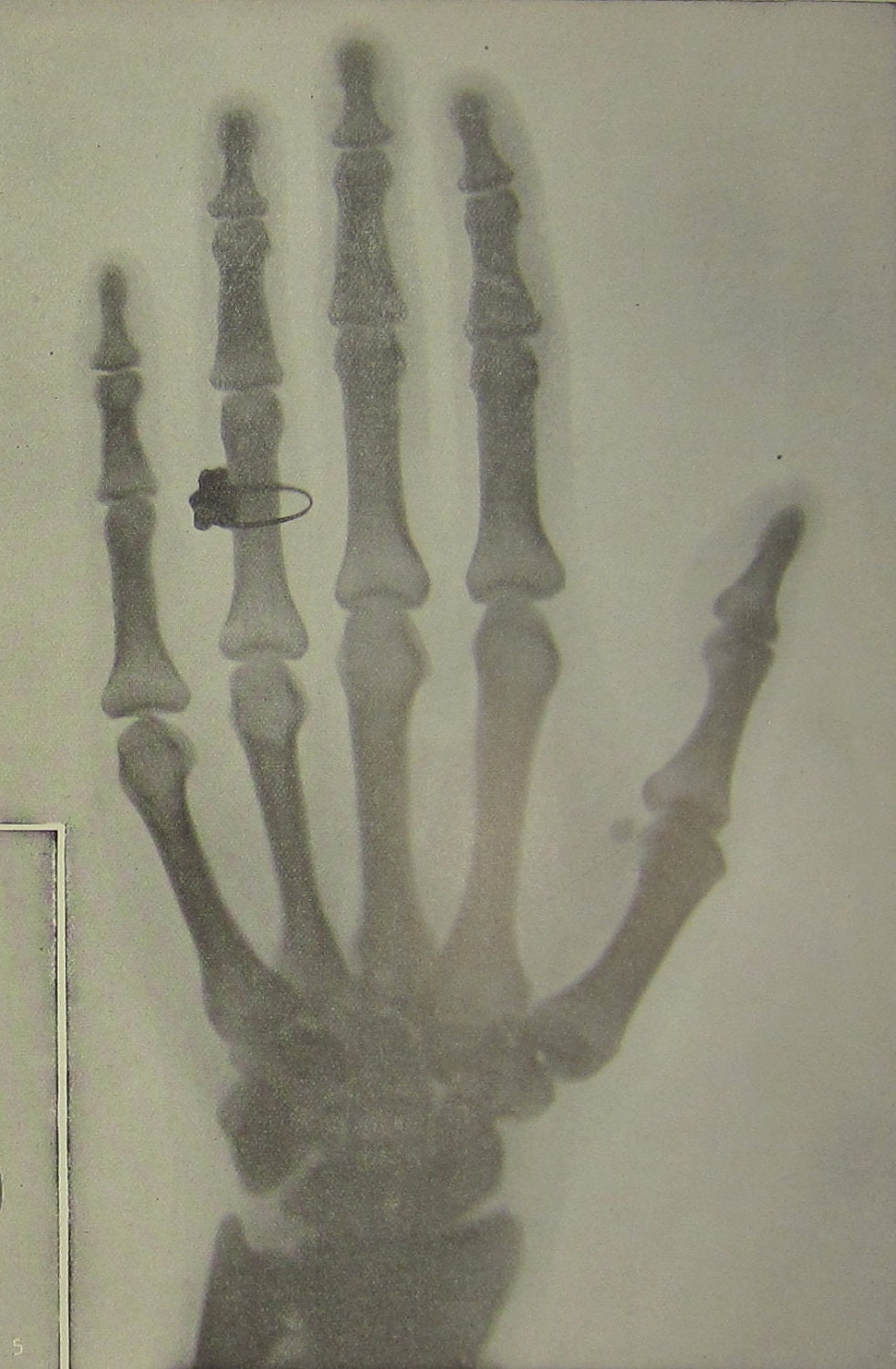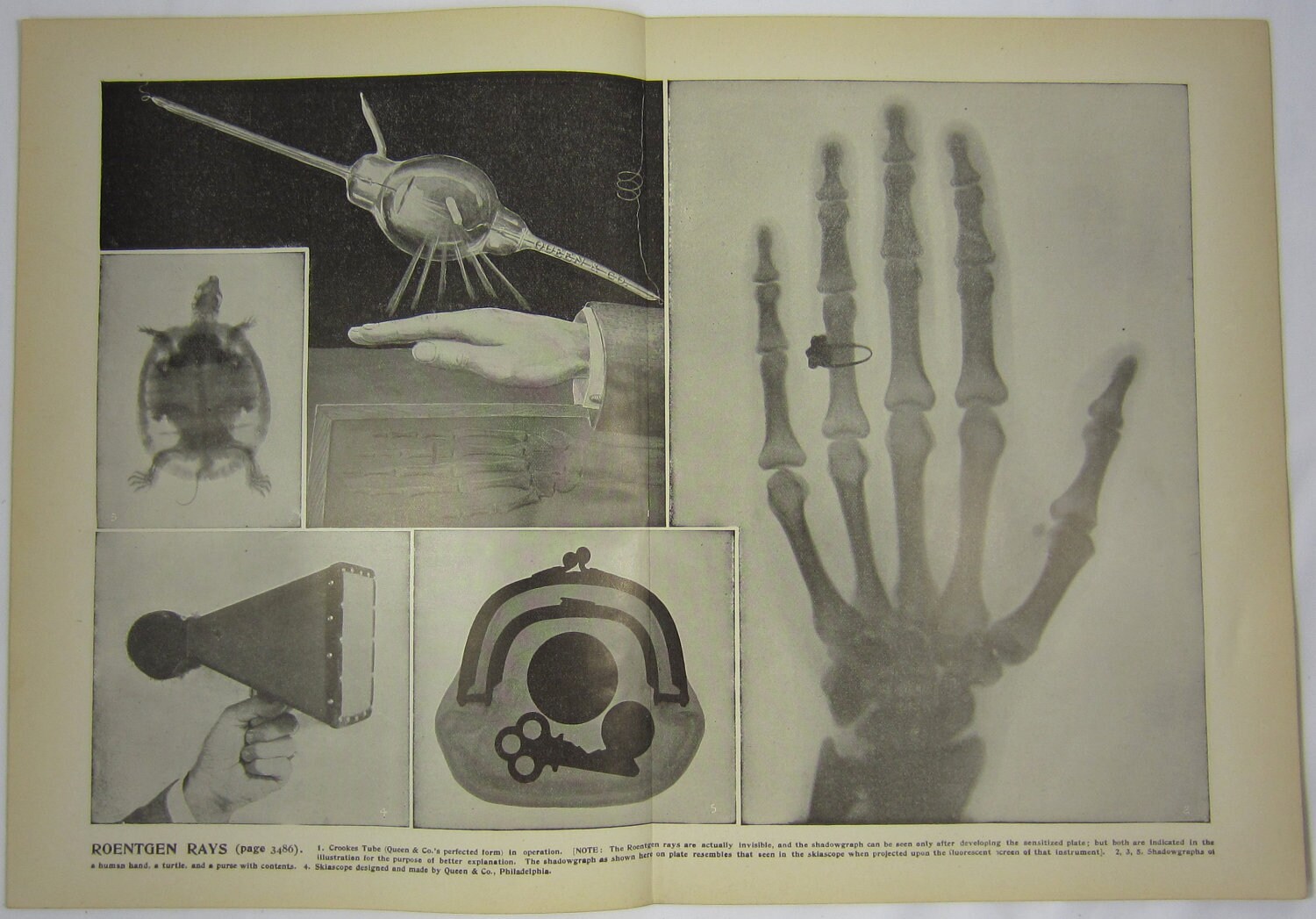 Buy 3 paper items, get 15% off. Buy 6 or more, get 15% off. Discount refunded after purchase. Magnets not included.
Great science history or medical ephemera to frame.
Illustrations from an 1897 encyclopedia explaining Roentgen Rays, more commonly known as X-Rays. The rays were named Roentgen after Wilhelm Röntgen, the German scientist credited with first systematically studying them. It was Roentgen who coined the term X-ray.
In very good antique condition. Nicely aged, no tears or stains. Crease down the center from being inserted in the encyclopedia. Blank on back side.
Page is about 15 1/2 x 10 3/4 inches.
Ships protected by cardboard via USPS First Class Mail. Additional items ship for free!
Please visit my other stores
SkippiDiddle
skippididdle.etsy.com
- vintage goods. SkippiDiddlePaper is a spin-off of this store.
RoxyRani
RoxyRani.etsy.com
- dog-themed items - magnets, cards, original designs, vintage illustrations, and more.
X Rays Roentgen Rays Print - 1897 Photogravure - Antique Scientific Medical Ephemera - Xrays
---