This item sold on August 23, 2012.
I decided to go in another direction. I am going to process the scrap wood that I have so you can just buy pen blanks. I am going to be throwing out some very cool wood, most of it will be Texas wood. Some of the woods that I will be turning into pen blanks will be woods like dark pecan, red mesquite, Mexican plum, burls, etc. There are going to be some very unique wood. If you have any questions, please let me know. Thanks for stopping by.

Here we have some dark pecan. This particular box has some nice figure in some of the pieces. Check out the picture. I am cutting all of my pen blanks 5" long by 7/8" on each side. I am putting in the extra at a discounted price because I figure that you right could use it for a pen or something.
.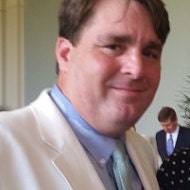 Matt Adams
Listed on Aug 15, 2012
49 views