Need to cinch your waist and hips to a 38" to 39" hip and create a long line along the mid section? Try out this vintage 1940s/50s Bestform garter girdle (style #3620) in dusty pink cotton jacquard and nylon stretch panels. The color is dusty pink, feminine, and chic, and in the construction there is boning throughout. There are tabs and clasps for 4 garter snaps. The hemline has a velvet interior lining trim (nice touch). I have pinned the waist on the girdle on my mannequin to demonstrate the fit of the garment. She's got a 28" waist, the garment is for a 33" waist and 39" hips. I am happy to take this back if it does not fit you properly. I understand how tricky vintage sizing can be.
Label: Bestform (style # 3620)
Size: 34 (not sure if this is the size--it's a number on the label). My measurements (laid flat on table) are below. This garment will stretch larger than the dimensions I list, with the help of the knit panels that expand at least a 1/2" inch to 3/4." I am happy to take this garment back as a return if it does not fit properly.
Measurements:
34" high waist
36" high hip
39" hip (mid-hip)
41" low hip
41" at hemline (circumference)
Remarks: good original vintage condition from the 1940s or 1950s. The garment does have general wear, but not as much as you might think for a garment of its age. There are sweat stains at the waist line front and back, and minor dirt marks on the waist and hemline interior sections, but overall this is a clean garment. The metal clasps down the side panel are all functional and in good condition. I would call this a vintage garment in wear now condition--but that a professional cleaning would make it sparkle.
See more of my amazing vintage finds in the rest of my Etsy shop here:
http://www.etsy.com/shop/coolvintagefinds
and--for guys or gifts for guys--check out my other Etsy shop:
http://www.etsy.com/shop/greatguygifts
Shipping basics: I can ship worldwide to most locales (not all) so ask. Also I can discount and combine shipping for multiple items. Just ask. More info on shipping below.
About me: I am a NY based photo prop stylist for magazines like Real Simple, Instyle, Seventeen, and a few others, plus I'm a well versed shopping powerhouse for props for my photo shoots (some, you will find, oftentimes end up here on Etsy). I really enjoy finding cool stuff, and the result is what I consider a finely curated collection of vintage clothing, fashion and home accessories, and mid century odds and ends---with fair and affordable pricing. I like good stuff.
On the whole I'm an easy to approach seller, and if you love something but can't afford it and wish I would discount it for you I probably will. That said, I majorly frown on low-ball offers for items that are clearly well-priced, so do us both a favor and don't go there. My pricing is fair and Im told super cheap in comparison to like items in other shops or on Ebay. I am interested in making money, yes, but I tell you I get more of a charge out of finding appreciative homes and closets for my amazing things. The real deal is that I have a really skilled eye for lovely items, and I have more than I can handle and need to clear out my storage bins.
On quality: When I shop I do so carefully, and only select items of a certain quality and design dignity. I really like crafting a nicely balanced shop with things for most body shapes and sizes, and I take great care in how each item compliments other items in my shop. I only list things I feel are of a high quality, but if I find an amazing dress thatis damaged or needs some love, I have it listed because I know there is someone out there who wants it---even with blemishes or repair needs. I've found Etsy to be the perfect place for me to sell that sort of thing. So the message is: there's no junk here, just well a well culled group of neat vintage stuff from home goods to fashion.
I dutifully detail all measurements, blemishes, and details I feel are necessary in the listing, and welcome additional info about a designer or item from shoppers. In my travels I come across amazing vintage clothing in the spirit of Betty Draper and Joan Holloway from Mad Men--great silhouettes and styles that are hand made, dressmaker patterned, or tailor made by home makers in the 50s and 60s. When I come across major designer labels like Chanel or Dior I scoop them up, and again with damaged clothing of a certain quality I know there is someone out there with a mending kit and some moxie that wants them. That said, most of what I like to sell is in clean and ready to go condition.
Shipping: I can ship worldwide (though not everywhere) so convo me for inquiries about countries not listed. As a rule I try to ship Priority Mail when possible to insure that shipments arrive safely and have some sort of trafficking number. I can ship any way you like, though. For international shipments I can send via USPS International First Class depending on the weight of the package, and that is usually a less expensive route. When I am in town I generally ship same day as purchase or within 2 or 3 days. If I am out of town for extended periods of time I put my shop on hold, so if it's up online I'm probably in town.
See the rest of my Etsy shop here:
http://www.etsy.com/shop/coolvintagefinds
See my other Etsy shop where I sell cool and unusual gift items and accessories for men, including vintage bar ware and glass ware, vintage sunglasses and cool and unique eye wear, vintage designer clothing and preppy mens ties, art and fashion books and hot rod and vintage sports magazines, and quality mid century home accessories--all things I feel might make great gifts for the guys in your life:
http://www.etsy.com/shop/greatguygifts
cheers,
Chip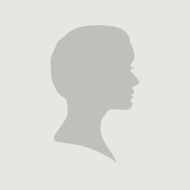 Chip Cordelli
1950s Pink Gossard Style Bestform Damask Garter Girdle - Vintage Foundation Garment - 1950s Mad Men Joan Chic - Style 3620 - 38" 39" Hip
Listed on Apr 2, 2015
613 views