I've been blown away at the interest in my Rainbow Bridge painting, but I reckon it has hit a spot so many of us hold in our hearts for those precious pups that we have lost...I believe whole heartedly they will be in Heaven...I can't imagine God would create such loving creatures for it not to be so.~Lara

Custom Rainbow Bridge Dog Painting in OIL
measuring 11"x 14" on stretched canvas(no frame needed,can be hung as is!) or flat, canvas panel (needs to be framed, frame not included)

**YOU CAN HAVE ANY OF YOUR FUR CHILDREN INCLUDED :)


10% will be donated to 'A Place to Bark' (http://www.aplacetobark.com/)


**OTHER SIZES AVAILABLE/ALL DOG BREEDS WELCOME! :)**

Please 'LIKE' my Pet Portraits Page on facebook ♥ thank you!! :) https://www.facebook.com/pages/PEt-PoRtrAitS/74335214414

*The painting will be completed within 4-6 weeks, sometimes less depending on my current work schedule.


~~~THE RAINBOW BRIDGE~~~

Just this side of heaven is a place called Rainbow Bridge. When an animal dies that has been especially close to someone here, that pet goes to Rainbow Bridge. There are meadows and hills for all of our special friends so they can run and play together. There is plenty of food, water and sunshine, and our friends are warm and comfortable.
All the animals who had been ill and old are restored to health and vigor. Those who were hurt or maimed are made whole and strong again, just as we remember them in our dreams of days and times gone by. The animals are happy and content, except for one small thing; they each miss someone very special to them, who had to be left behind. They all run and play together, but the day comes when one suddenly stops and looks into the distance. His bright eyes are intent. His eager body quivers. Suddenly he begins to run from the group, flying over the green grass, his legs carrying him faster and faster.
You have been spotted, and when you and your special friend finally meet, you cling together in joyous reunion, never to be parted again. The happy kisses rain upon your face; your hands again caress the beloved head, and you look once more into the trusting eyes of your pet, so long gone from your life but never absent from your heart.
Then you cross Rainbow Bridge together....
~Author unknown



All images and other content Copyright ©2014 by Lara Harris. All rights reserved by artist. Buyer is not purchasing the rights to the image. Any and all publishing and reproduction rights are reserved solely by the artist. This image is not to be re-distributed, copied, imitated, or misappropriated in any way. If you are in any way unsure of the legal rights retained by the artist following the sale of the work, or are purchasing this artwork with the intention of re-selling this work you must be aware of the Visual Artists Rights Act. Thank you.
Learn more about the shop and process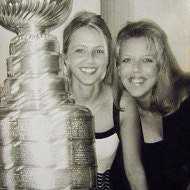 Lara Harris
Custom RAINBOW BRIDGE Pet Portrait Dog Painting by LARA 11x14 Pet Memorial Your Fur Children
---
Listed on Oct 11, 2016
688 views