A funny and hand drawn Capricornians horoscope mug.
Text on the mug:
"Capricornians - the most gentle of all the star signs, always ready to help a friend in need
without secretly eyeing their partner or wallet.
Capricorns are also particularly gifted when it comes to flag folding and
often make the best Scouts."

Do you think this is true? Do you know an Capricornians like this? Then this mug should give them and others that know the Capricornians a bit laugh!


Each of our special mugs that we sell is made using a professional high heat process. The mug holds 11 oz: A classic coffee mug size you would find in any given store or souvenir shop. Our printed coffee mugs are completely dishwasher and microwave safe. The image will not fade over time.

Each mug has an image printed on each side of the mug, so if you're left handed or right handed, you will see the image each way..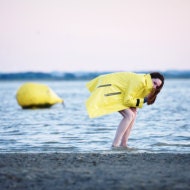 Louisa Gray
Listed on Oct 13, 2016
299 views