These little rubber eye glass holder/connectors work like a charm! I have pair of eye glasses I use for reading and these little loops hold wonderfully! They adjust easily and look nice with any style of eye glass holders or chains!

They are made with a flexible rubber and also silvertoned iron tubes...so these are sturdy little connectors!

***This listing is for 20 pcs black and silver eye glass holder/connectors ***

Please note: This item can be order in larger quantities. If you are interested just send me a message by clicking on the word Contact at the side of the page and I'd be happy to create a special listing just for you!

Also Note: These eyeglass rubbers are adjustable by holding the metal piece and sliding it toward the eyeglass arm. They are best suited for non-straight armed glasses, however if you are using these on straight armed glasses occassional tightening may be required.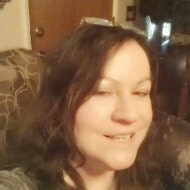 Char
Eye Glass Holders - Black and Silver toned iron - Connectors - 20 pcs
---