Details
These are a household staple around our place! This small rectangular packs measure appx 8" x 3 1/2" and are made with organic flaxseed and rice to provide long-lasting cold or moist heat. We store them in the freezer so they remain nice and cold, then simply pop them in the microwave if we need them warm. Either way, relief is just seconds away!
Please contact me if you are interested in custom-designing a hot/cold pack that is perfect for you!
This listing is for 1 rectangular hot/cold pack
Shipping
Shipping from United States
Processing time
Please contact me to find out when this item will be ready to ship
I always ship USPS First Class or Priority mail unless you request an alternate method. Cost of shipping does not include insurance. If you would like to purchase insurance on you order, please let me know and I will be happy to send you an updated invoice.
In an effort to reduce, reuse and recycle, I often reuse packaging material. This means that we recycle both environmentally-friendly packaging peanuts and boxes. If you prefer a more attractive packaging option, please let me know and I will try to accommodate your request.
Payments
Secure options
Accepts Etsy Gift Cards and Etsy Credits
Etsy keeps your payment information secure. Etsy shops never receive your credit card information.
Payment is due in full before any items ship. I do accept checks, but I will not ship out the items purchased until the check clears, which can be up to 10 days.

I also accept both Paypal and RME. If you are paying with RME, convo me for an invoice.
Additional policies
I love doing custom orders. I am happy to alter formulas to accommodate allergies, vegans or personal preferences.

I guarantee all of my products for a minimum of 90 days from the date of purchase.
♥♥♥♥♥♥♥♥♥♥♥♥♥♥♥♥♥♥♥♥♥♥♥♥♥♥♥♥♥♥♥♥♥♥♥♥
Lip balm flavors available:
Luscious Lips
(unflavored)
Rootbeer Rhapsody
Maple & Brown Sugar
Lime Mint
Strawberry Smoothie
Pineapple Smoothie
Cherry Cream
Apple Mint
Strawberry Lemonade
Pomegranate Pucker
Watermelon Whisper
BananaBerry
Caramel Apple
Mango Melon
Mango Mint
Cranberry
Cranberry Melon
Fruit Salsa
Very Vanilla
Vanilla Melon
Cherry Vanilla
Vanilla Almond
Vanilla Mint
VanillaBerry
Chocolate Cherries
Cafe Mocha
Chocomint
Chocolate Strawberry
Monkey Kisses (chocolate bananas)
Caramel Truffle
♥♥♥♥♥♥♥♥♥♥♥♥♥♥♥♥♥♥♥♥♥♥♥♥♥♥♥♥♥♥♥♥♥♥♥♥
Essential oils available(combine up to four at no extra charge):
Balsam Fir
Bay
Basil, sweet
Bergamot
Black Pepper
Blue Tansy ♥♥
Camphor
Carrot Seed
Cedar, Atlas
Cinnamon leaf
Citronella
Clary Sage
Clove
Cypress
Eucalyptus
(lemon & plain)
Fennel
Frankincense♥♥
Geranium
Ginger
Grapefruit
(pink & white)
Juniper Berry
Lavender
Lemon
Lemongrass
Lime
Mandarin Orange
Manuka
Marjoram
Neroli ♥♥
Nutmeg
Palma Rosa
Patchouli
Pennyroyal
Peppermint
Pine
Rosemary
Sage
Spearmint
Sweet Orange
Tangerine
Tea Tree
Vanilla ♥♥
Vetivert
Ylang-ylang
♥♥♥♥♥♥♥♥♥♥♥♥♥♥♥♥♥♥♥♥♥♥♥♥♥♥♥♥♥♥♥♥♥♥♥♥
Fragrance oils available:
Apple ~ green
Apple ~ Pear
Baby Powder
Bay Rum
Blueberry
Cafe Latte
Carnation
China Rain
Coconut
Cool Citrus Basil
Cranberry
Cucumber
Dragon's Breath
Frangipini
Freezia
Ginger Spice
Grape
Green Tea
Honeysuckle
Indonesian Teak
Mountain Air
Milk Chocolate
Rainflower
Red Rose
Spiced Plum
Strawberry
Sweet Pea
Timber
Vanilla Bean
Watermelon
Wildflowers
White Christmas
♥♥♥♥♥♥♥♥♥♥♥♥♥♥♥♥♥♥♥♥♥♥♥♥♥♥♥♥♥♥♥♥♥♥♥♥

I love doing custom orders. I am happy to alter formulas to accommodate allergies, vegans or personal preferences.

I guarantee all of my products for a minimum of 90 days from the date of purchase.
♥♥♥♥♥♥♥♥♥♥♥♥♥♥♥♥♥♥♥♥♥♥♥♥♥♥♥♥♥♥♥♥♥♥♥♥
Lip balm flavors available:
Luscious Lips
(unflavored)
Rootbeer Rhapsody
Maple & Brown Sugar
Lime Mint
Strawberry Smoothie
Pineapple Smoothie
Cherry Cream
Apple Mint
Strawberry Lemonade
Pomegranate Pucker
Watermelon Whisper
BananaBerry
Caramel Apple
Mango Melon
Mango Mint
Cranberry
Cranberry Melon
Fruit Salsa
Very Vanilla
Vanilla Melon
Cherry Vanilla
Vanilla Almond
Vanilla Mint
VanillaBerry
Chocolate Cherries
Cafe Mocha
Chocomint
Chocolate Strawberry
Monkey Kisses (chocolate bananas)
Caramel Truffle
♥♥♥♥♥♥♥♥♥♥♥♥♥♥♥♥♥♥♥♥♥♥♥♥♥♥♥♥♥♥♥♥♥♥♥♥
Essential oils available(combine up to four at no extra charge):
Balsam Fir
Bay
Basil, sweet
Bergamot
Black Pepper
Blue Tansy ♥♥
Camphor
Carrot Seed
Cedar, Atlas
Cinnamon leaf
Citronella
Clary Sage
Clove
Cypress
Eucalyptus
(lemon & plain)
Fennel
Frankincense♥♥
Geranium
Ginger
Grapefruit
(pink & white)
Juniper Berry
Lavender
Lemon
Lemongrass
Lime
Mandarin Orange
Manuka
Marjoram
Neroli ♥♥
Nutmeg
Palma Rosa
Patchouli
Pennyroyal
Peppermint
Pine
Rosemary
Sage
Spearmint
Sweet Orange
Tangerine
Tea Tree
Vanilla ♥♥
Vetivert
Ylang-ylang
♥♥♥♥♥♥♥♥♥♥♥♥♥♥♥♥♥♥♥♥♥♥♥♥♥♥♥♥♥♥♥♥♥♥♥♥
Fragrance oils available:
Apple ~ green
Apple ~ Pear
Baby Powder
Bay Rum
Blueberry
Cafe Latte
Carnation
China Rain
Coconut
Cool Citrus Basil
Cranberry
Cucumber
Dragon's Breath
Frangipini
Freezia
Ginger Spice
Grape
Green Tea
Honeysuckle
Indonesian Teak
Mountain Air
Milk Chocolate
Rainflower
Red Rose
Spiced Plum
Strawberry
Sweet Pea
Timber
Vanilla Bean
Watermelon
Wildflowers
White Christmas
♥♥♥♥♥♥♥♥♥♥♥♥♥♥♥♥♥♥♥♥♥♥♥♥♥♥♥♥♥♥♥♥♥♥♥♥

Learn more about the shop and process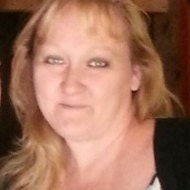 Tamara
Flaxseed and Rice Hot or Cold Pack
---