A special seasonal gift box set of 6 perfume vial oil samples which consist of perfume blends that invoke the scents of winter, the enchantment of the woods and the mysteries of a long winters night.


The scents included are Black Velvet, Into the Woods, Holly Magick ,Invierno, The Owl Moon and Winter Gypsy .
A splendid way to discover your signature Winter inspired scent. Perfect as a gift for yourself or gypsy hearted a like,perhaps for a quick touch up to take with you on the go or to play mix and match creating a little winter perfume alchemy of your own .

This is a set of six 1/32. oz glass vials(1ml each) They are filled with my natural creation of perfume oil, made by way of oil infusion which is the blending of herbs, fruits,resins,extracts and absolutes in quality oils of grape seed, jojoba and vegetable oils with an addition of essential oils enhance the enchanting fragrance .

This set comes packaged in a elegant black box with a description of each of your scents printed on hand made cards labels decorated with winter inspired ribbon.

-------------------------------------------------------
6 Scent Descriptions ......

BLACK VELVET-
"She drifts off to sleep and under moonlight she lies,
cloaked only in blankets of black velvet sky ."

Dark and sweet seductive scent of mystic resins and florals uniquely blended with black tea, dark cocoa and subtle notes of woodland magick. A blend created with cocoa, labdanum, jasmine and champa flower absolutes, essential oils in vetiver, amyris, black pepper, clove, ambrette seed, black tea extract infused in black tea leaves, ground pepper corns and dark cocoa powder
-------------------------------------------------
INTO THE WOODS
" Into the woods filled with sweet night air, follow me for ancient magic awaits us there. "

A scent to capture the mystical aroma of the woods with a sweet smell of earth, and trees filled with the magic of night air. This perfume blend was carefully created with labdanum and benzoin resin,vanilla absolute,essential oils in creosote, frankincense, patchouli, cypress, and cedarwood,gently infused in patchouli leaves, frankincense resin, creosote leaves and vanilla beans
----------------------------------------------------
HOLLY MAGICK -
"Through the darkened season and wintry snow, with berries of red her green magick will grow."

A scent for the season of winter made with the essence of cranberry. warmly wrapped in an evergreen bouquet .
Created with pinon and myrrh resins, essential oils in cardamom, clary sage, cedarwood, juniper, black pepper, and cranberry extracts infused in, cranberries, juniper berries, cardamom seeds and peppercorns.
-------------------------------

INVIERNO -"The scents of the season through snow covered pines and cocoa by fireside in the winter air you will find. "

A winter inspired scent that captures scents to be found during this beautiful of seasons made with silver fir,agarwood CO2, vanilla bourbon absolute, cocoa absolute,grapefruit, orange blossom, clary sage, cinnamon bark, sandalwood and ambrette seed CO2 infused in pine needles,copal resin, vanilla beans, sage leaves, cocao bark, and hickory wood chips.

-----------------------------------------------------
THE OWL MOON-
The wise owl gazes across a winter night sky, with the twinkling magick of stars and the silver moon up high."

A fragrance to invoke a bit of owl and moon magick in a wooded earth scent with hints of smokey vanilla undertones.
Created with cedarwood , clary sage, hint of lavender, ylang ylang, benzoin essential oils delicately infused with vanilla absolute ,amber resin, vanilla beans,cedarwood flakes
and lavender buds.
---------------------------------------------------------
WINTER GYPSY-
"A gypsy in winter walks the forests in snow, recalling her memories as the north wind does blow. "

The essence of winter snow and scents of the season in a forest inspired scent with warm spiced notes blended with memories of winters past . A fragrance of essential oils in juniper, bergamot, clove,cinnamon and cocoa absolute, infused with pear fruit extract , juniper berries , clove buds and real pear fruit.
Learn more about the shop and process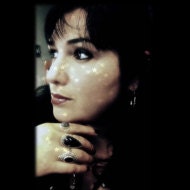 Nina
Winter Perfume Sample Vial Collection set of 6 Natural Gypsy Perfume Oils.
Listed on Dec 3, 2016
1152 views