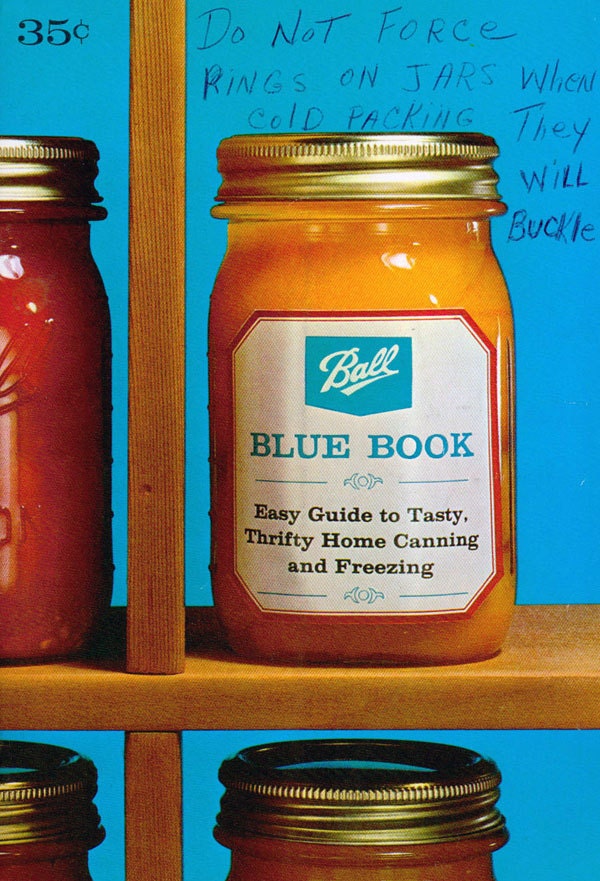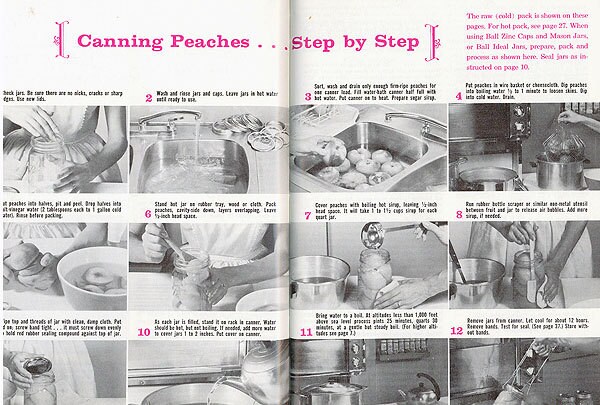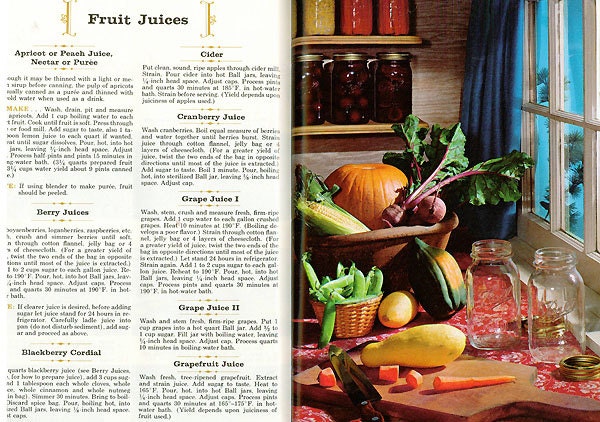 Canning season is upon us, and the Ball Blue Book is the classic home canner's guide! Recipes and helpful instruction for canning fruits, vegetables, meats, soups, sauces, jellies, jams and preserves. The note on the cover reminds me of something my grandfather would have written as a helpful reminder to my grandmother :-)

100 pages; 6 x 9.5 inches; 1969.

Condition: Very Good; a clean copy with some notes penned on the cover and a few pages.
Vintage Cookbook 1960s BALL BLUE BOOK Canning Recipe Book
---