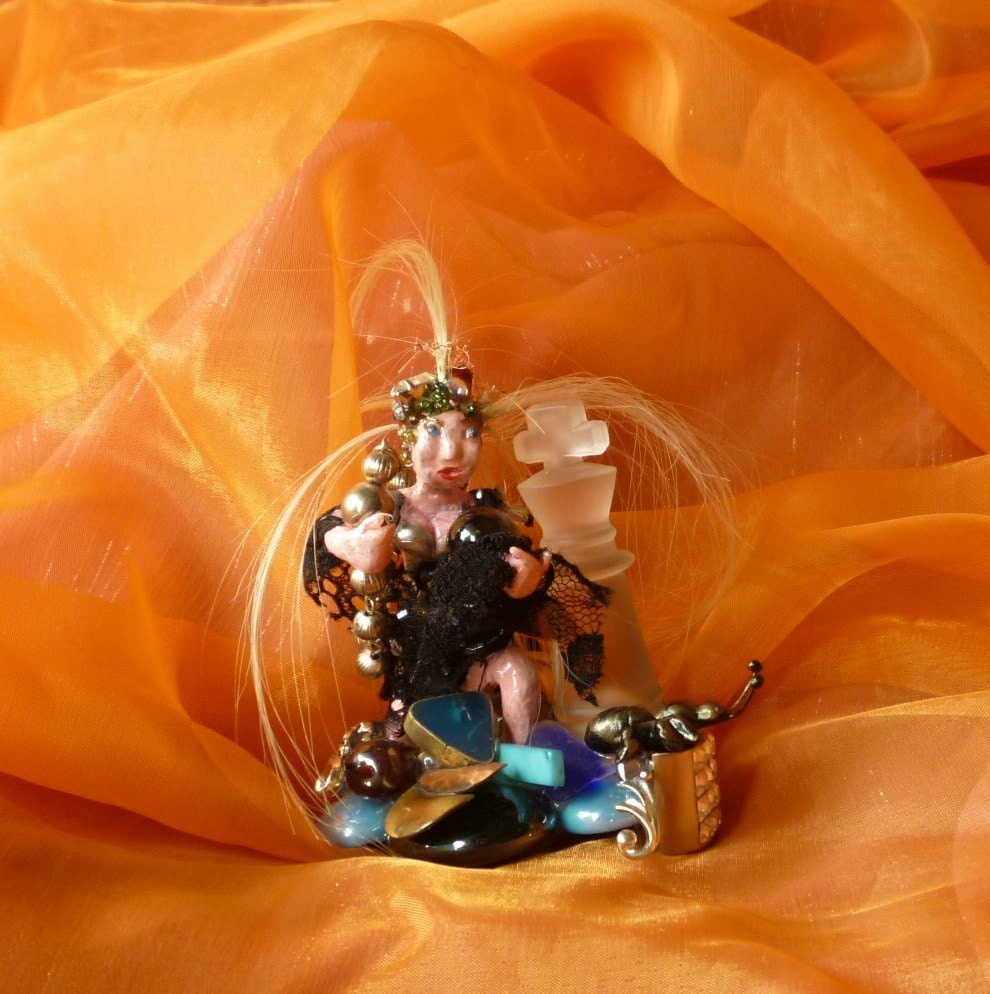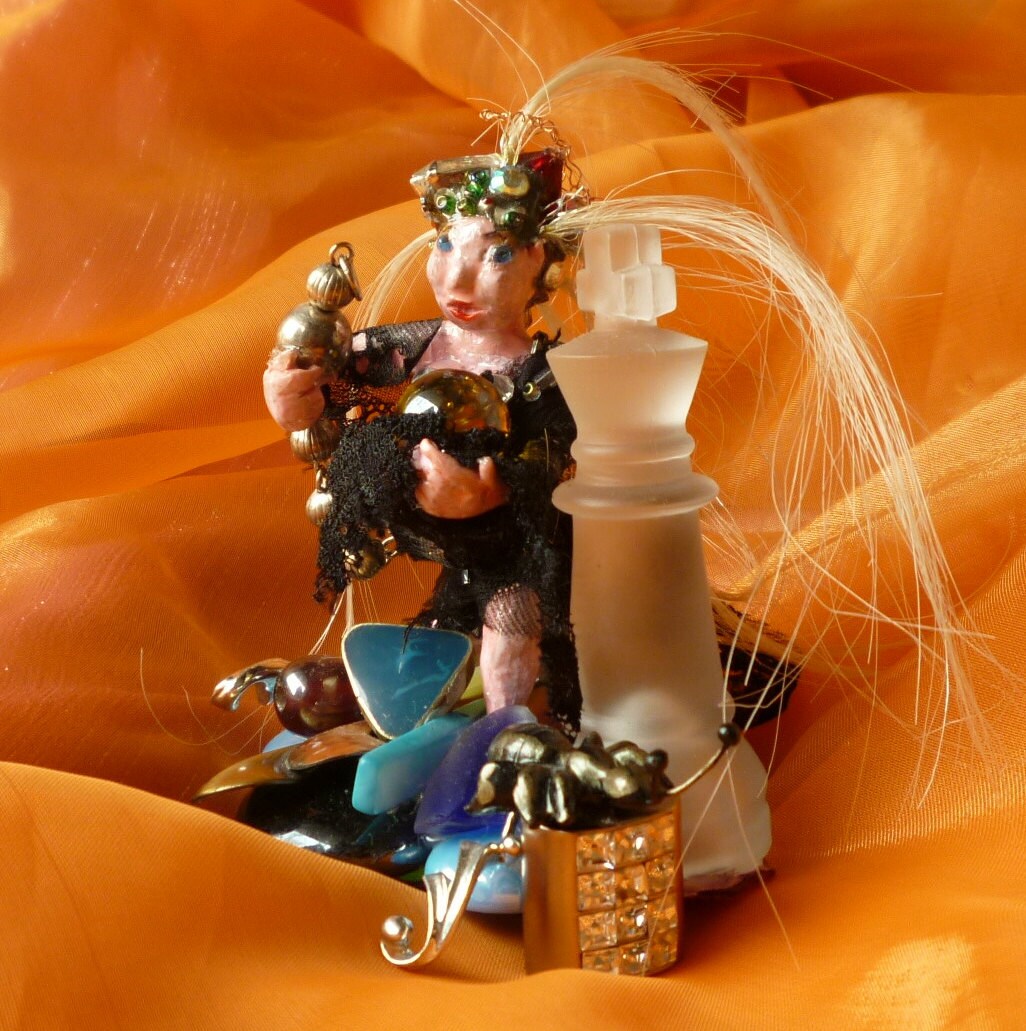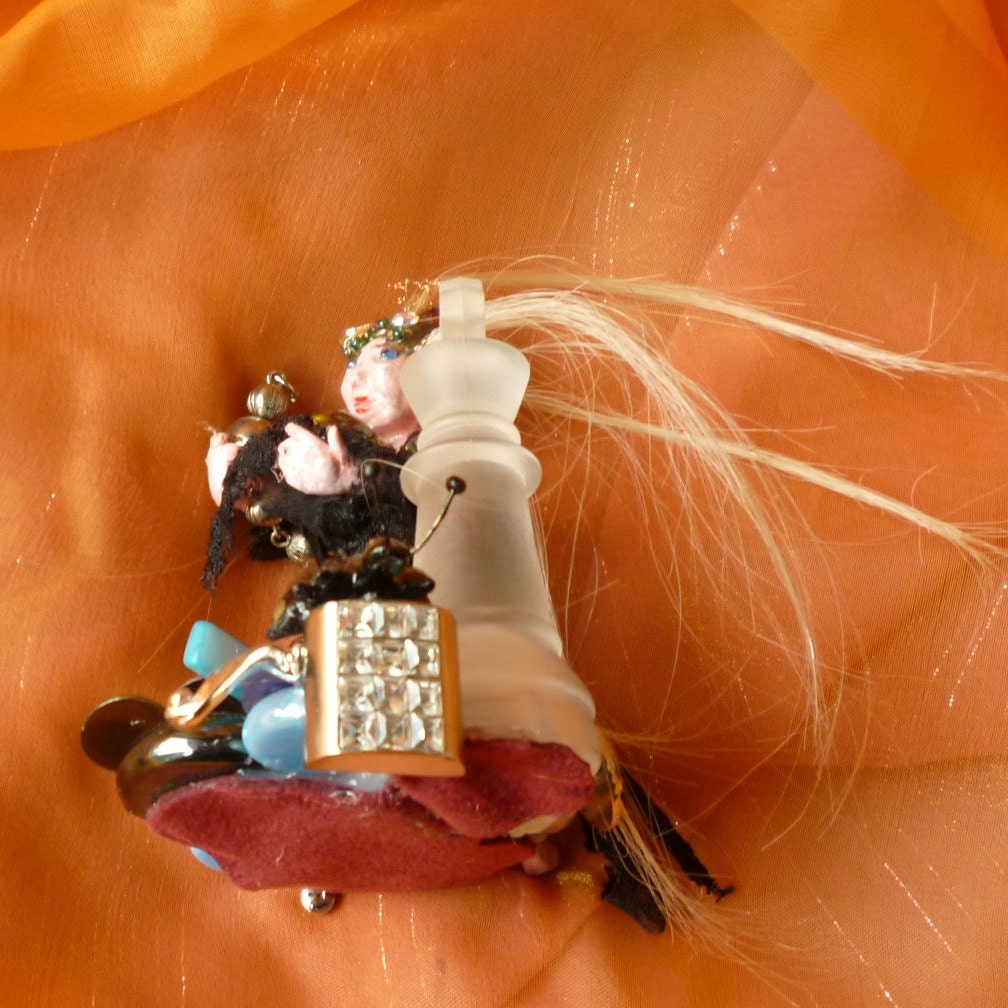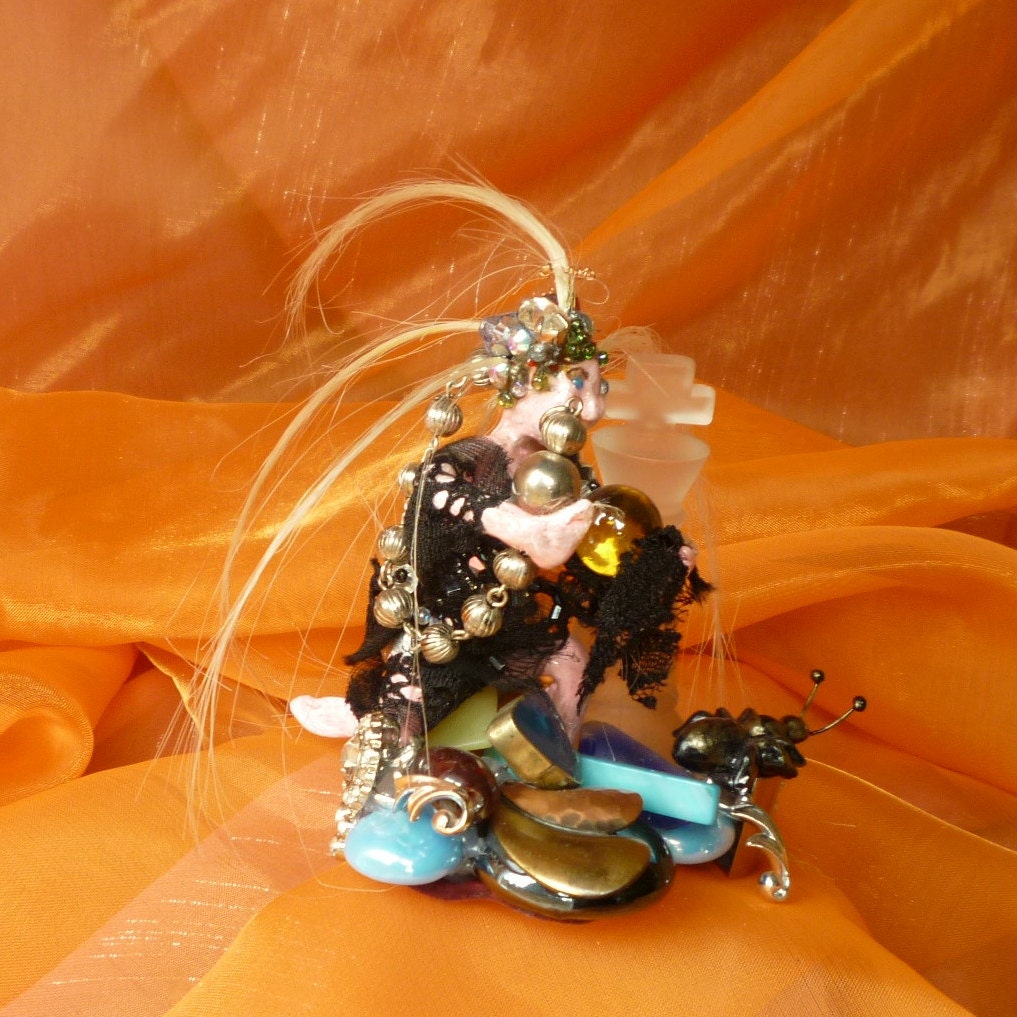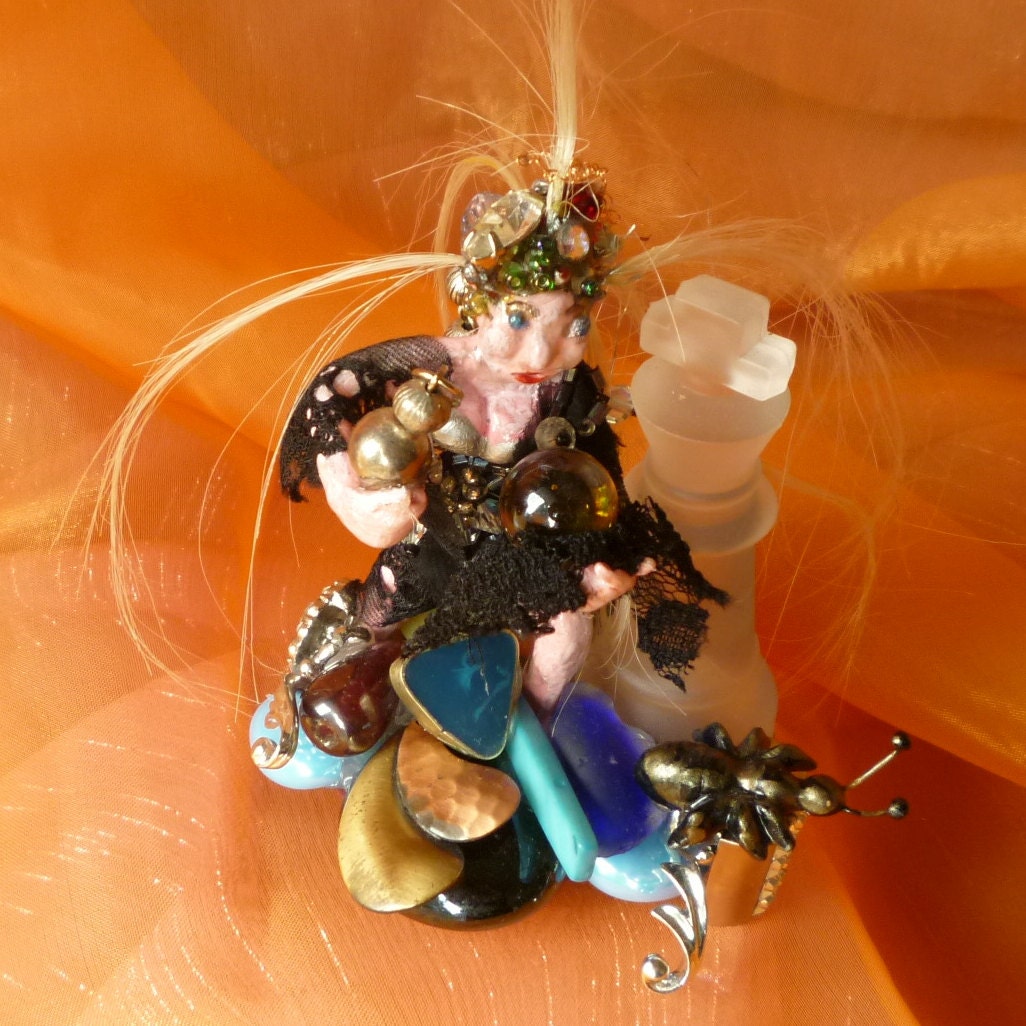 This unusual clay assemblage Art piece invokes the spirit of the legendary Voodoo queen Marie Laveau. Her captivating gaze holds you spellbound, as she peers into her crystal ball. . A small Art assemblage piece fitting of the French Quarter This Voodoo woman clay sculpture figure is gazing at her crystal ball held in her hand with a wild head piece with wisps of white blonde hair. The base surrounding the Witch Art Doll has a pewter bug with wire feelers, various recycled jewelry pieces and a frosted glass chess piece acting as a tombstone all sitting upon a flat glass pieces.

The Voodoo Womanwears black tattered lacy fabric and holds a silvered metal bead chain in her other hand as she kneels upon one knee.

Approximately 4 inches tall with a base that is about 6 inches around with soft rust colored leather suede on the bottom.
NOT recommended for children, Adult use only.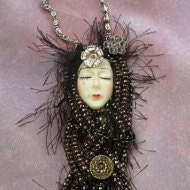 Bonnie Emme
Voodoo Woman, Art Assemblage Sculpture, Witch Art Doll
---