Do you take pictures? Collect souvenirs? Candy machine trinkets?
Darn scrapbooks and their flatness! Solution: 3D Scrap Boxes!
Yes the answer to all your scrap needs is a 3D Scrap Box. Specifically made to hold your important photographs and souvenirs from vacations, special events or just out and about in your daily life.
• Size: 4"x6" 1" deep
• Shell: Bookboard
• Outside: Hand Dyed AND Handmade book cloth from cotton fabric and mulberry unbleached 15g/m2 backing paper. Homemade starch paste was used to bind the fabric and paper together. Chemical free!!!
• Inside: Bright Green Cardstock with White lines
• Closure: White Velcro Circle
• Fits on your shelf just like your favorite Novel
• Bonus: Acid Free!!
• Ready To Ship
Store your babies hospital bracelet, birth certificate, baby announcements, cards, picture and so much more!
The beauty of hand dyed fabric is am I able to get the exact color I want. Every box is special and with hand dyed fabric it gives it that one-of-a-kind touch.
I am one of those people who carry a camera everywhere for pictures and collects pieces of fun stuff to keep for my memories. I kept these wonderful photos and treasures in boring boxes that took up too much space. I needed something where I could keep them together, fit on my shelves and was decorative. Wham Bam Thank You 3D Scrap Box.
What do you keep in your Scrap Box?
Everyday Items:
Photographs• Souvenirs• Military Badges• Awards• Metals• Anniversary Gifts• Graduation Gifts and Cards• Awards and Certificates
For The Collector:
Rare Books• Delicate Treasures• Small Finds• Photographs• Inherited Jewelry• Rare Coins• Stamps• Family Mementos
Babies and Kids:
Hospital Bracelet• Baby Hat• First Rattle• First Lost Tooth• Umbilical Cord• Welcome to the World Cards from Family and Friends• Clip from their 1st haircut
Weddings:
Guestbook• Photo Album• Boutonniere• Garter• Rice• Case for your Wedding Photo Album• Confetti• Table Decorations• Dried Flowers from the Bouquet• Something Old• Something New• Something Borrowed• Something Blue
Where can you find more?
http://www.LeslieGallery.etsy.com
I only have 8 Swirly Bird appliqués left! Don't miss out on this cute little guy adorning a box custom made just for you.
Learn more about the shop and process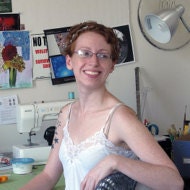 Leslie Galluzzo