One of England's most famous writers, Geoffrey Chaucer, has been republished in many forms over the years. This listing is for an anthology of his work reprinted in 1909 (original publishing date was 1908), edited by Arthur Burrell, whose introduction to the book clearly states that this book is meant for "those many people who have not read, who say they cannot read, Chaucer".

Title: Chaucer's Canterbury Tales
Author: Arthur Burrell
Publisher: Everyman's Library- J.M. Dent & Co. (London) and E.P. Dutton & Co (New York)
Publication Year: 1909
Pages: 519
Size: 11.2cm x 17.6cm

This book has green cloth boards with an embossed publishers mark on the front and embossed gilt lettering and embellishment on the spine. The spine itself has not been faded by light, as is common in most books of its age, but is the same green as the rest of the board. There are a few scuff marks on the top and bottom of the spine and the corners of the boards a little bumped from use.

The spine is slightly cracked near the front of the book, but the binding is secure and all the pages are present. There are a few dirt marks on scattered pages, but there are no pencil or pen marks and there does not appear to be any foxing.

Contents of this book include "The Knights Tale", "The Tale of Melibeus" and "The Seconde Nonnes Tale", some of which have been "modernised by the editor".

Overall this is a sweet little book that would be of interest to any fan of English literature.
Learn more about the shop and process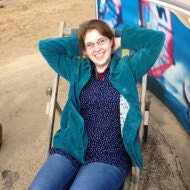 Katie
Chaucers Canterbury Tales- 1909 edition
---