MADE TO ORDER. Please allow 2-3 weeks for project completion. This allotment of time is needed to order and receive supplies. Should you need your order sooner, please contact me for a rush order.

∞∞∞∞∞∞∞∞∞∞∞∞∞∞∞∞∞∞∞∞∞∞∞∞∞∞∞∞∞∞∞∞∞∞∞∞∞∞∞∞∞∞∞∞∞∞∞∞∞∞∞∞∞∞∞∞∞∞∞∞∞

Product Description -

Set your child's room apart from others with these unique letters. Each piece adds a personalized pop to your child's room. Every order placed is custom designed to match your specifications. You also have the option of choosing a design from my shop. I work one-on-one with each customer to create something truly special and unique for your child. No design is the same and I welcome any challenge!

∞∞∞∞∞∞∞∞∞∞∞∞∞∞∞∞∞∞∞∞∞∞∞∞∞∞∞∞∞∞∞∞∞∞∞∞∞∞∞∞∞∞∞∞∞∞∞∞∞∞∞∞∞∞∞∞∞∞∞∞∞

Construction -

Each finished product is made of solid wood letters, lead free paints, and acid free paper products that will not fade or change color over time. The letters are special ordered and cut for each specific order. Several font options are available. Pease contact me for a listing of your font options.

If matting is selected, several mat colors are available. I will work with you to choose the perfect color matting for your individual piece.

If framing is selected, several solid wood frame colors and sizes are available to choose from. Please contact me for a listing of your framing options. The glass used is a non-glare UV protective glass.

∞∞∞∞∞∞∞∞∞∞∞∞∞∞∞∞∞∞∞∞∞∞∞∞∞∞∞∞∞∞∞∞∞∞∞∞∞∞∞∞∞∞∞∞∞∞∞∞∞∞∞∞∞∞∞∞∞∞∞∞∞

Custom Options Chosen:

Name - AIDEN
Letter Size - 4"
Font - TBD
Artistic Option - FRAME READY LETTERS
Theme - FOREST ANIMALS
Colors - TBD

∞∞∞∞∞∞∞∞∞∞∞∞∞∞∞∞∞∞∞∞∞∞∞∞∞∞∞∞∞∞∞∞∞∞∞∞∞∞∞∞∞∞∞∞∞∞∞∞∞∞∞∞∞∞∞∞∞∞∞∞∞

Purchasing Information -

Please use this listing to make your purchase. This listsing was created just for you!

∞∞∞∞∞∞∞∞∞∞∞∞∞∞∞∞∞∞∞∞∞∞∞∞∞∞∞∞∞∞∞∞∞∞∞∞∞∞∞∞∞∞∞∞∞∞∞∞∞∞∞∞∞∞∞∞∞∞∞∞∞

Process –

The process used to create your custom, one of a kind, name art is extensive and is performed in great detail. In order to give you a better idea of my process, I have provided a step-by-step description below.

Step 1 – The first step is initiated by you. If you are interested in placing an order, please send me a request for a custom quote. Please include your selected name, theme, and artistic options you are interested in. I will contact you within 24 hours of receiving your initial email with a custom quote. If a detailed quote is desired, please provide me with an email address. Etsy does not support Excel files.

Working out all the details can take some time and may take a hand full of back and forth emails. I will try to keep my correspondence to a minimum in an attempt to not make the process too cumbersome.

Step 2 – If you have decided to move forward and place an order, a custom listing will be created with all of your specifications. At this point, you are ready to make your purchase.

Step 3 – Once the purchase is complete, a font sheet and frame sheet (if framing is selected) will be emailed to your personal account. Etsy does not support Word files. Once a font is selected, I will prepare a font proof for you to approve or change. Once the font has been approved, I will place your custom letter order with the wood letter manufacturer. If framing is selected, I will take note of your frame selection but will have to wait for your letters to arrive in order to get your custom measurements.

Step 4 – As I wait for your letters to arrive, I work on your design. As soon as the letters arrive, I prepare your design and send you a proof for you to approve or make changes to. Nothing is glued or painted at this point so any changes can be requested. I welcome your feedback, so please do not feel uncomfortable requesting changes.

Step 5 – Once the design is approved by you, your letters will be sanded, painted, finalized and shipped.

If framing is selected, I measure your letters as soon as they arrive and place your order for your custom made open back frame. I cannot order your frame until I receive your letters because every font measures differently. As I wait for your frame to arrive, I work on your design.

Step 6 – Once your frame arrives, your piece is inserted, the frame is backed, packaged and shipped.

I never ship until you are 100% satisfied. I keep you informed and in the middle of the design process from start to finish.

As you can see, the process I take is quite involved but it ensures that you are involved and also ensures that you are 100% satisfied before your piece is shipped.

∞∞∞∞∞∞∞∞∞∞∞∞∞∞∞∞∞∞∞∞∞∞∞∞∞∞∞∞∞∞∞∞∞∞∞∞∞∞∞∞∞∞∞∞∞∞∞∞∞∞∞∞∞∞∞∞∞∞∞∞∞

Thank you for your order! I look forward to creating a piece for you!
Learn more about the shop and process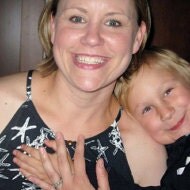 Lindsay Sikora
Custom Listing - Frame Ready "AIDEN"
Overview
Handmade item
Materials:

framed, matted, wood letters

Made to order
Only ships within

United States

.
Feedback: 170 reviews
Listed on Aug 31, 2012
3 views