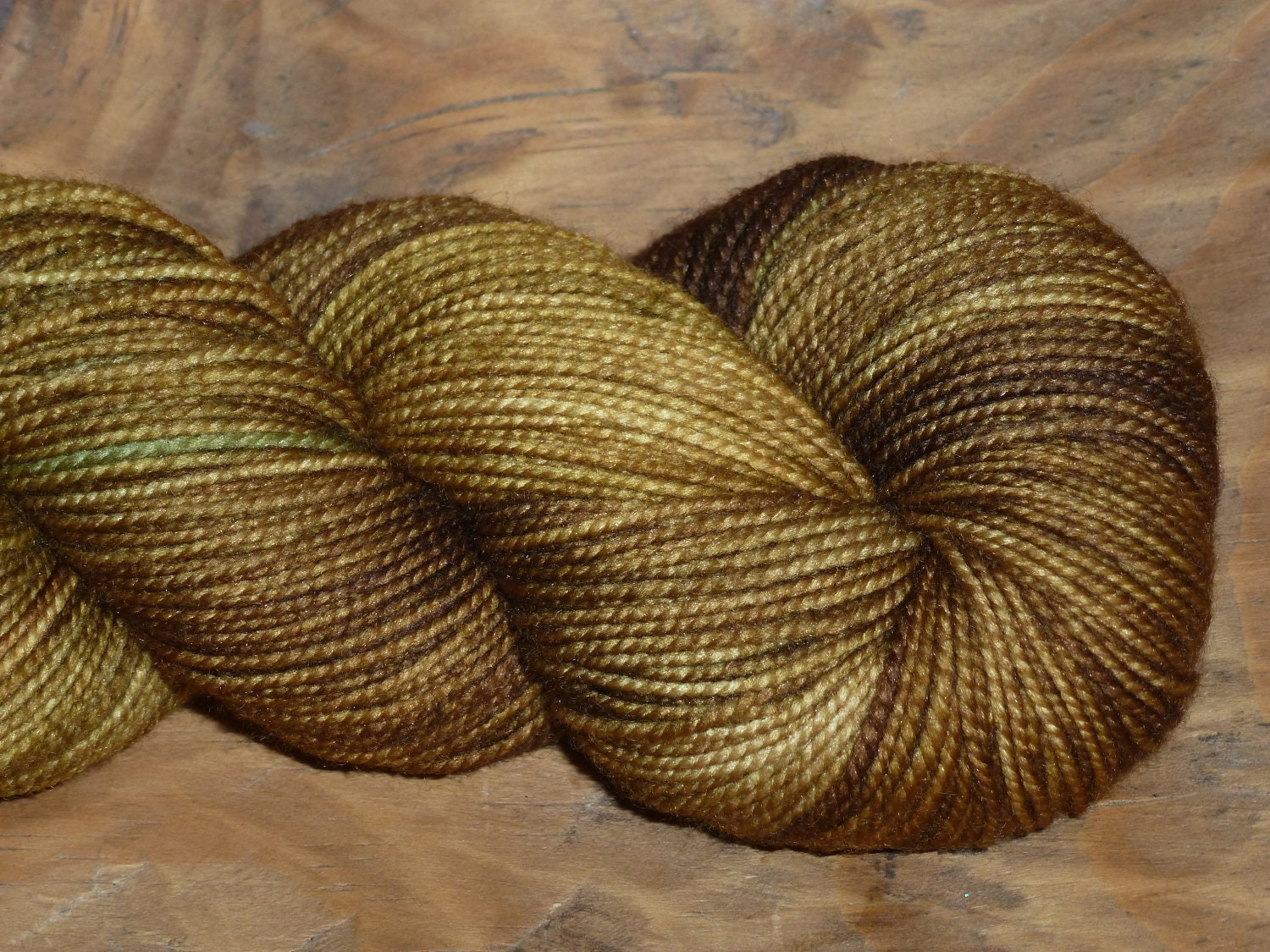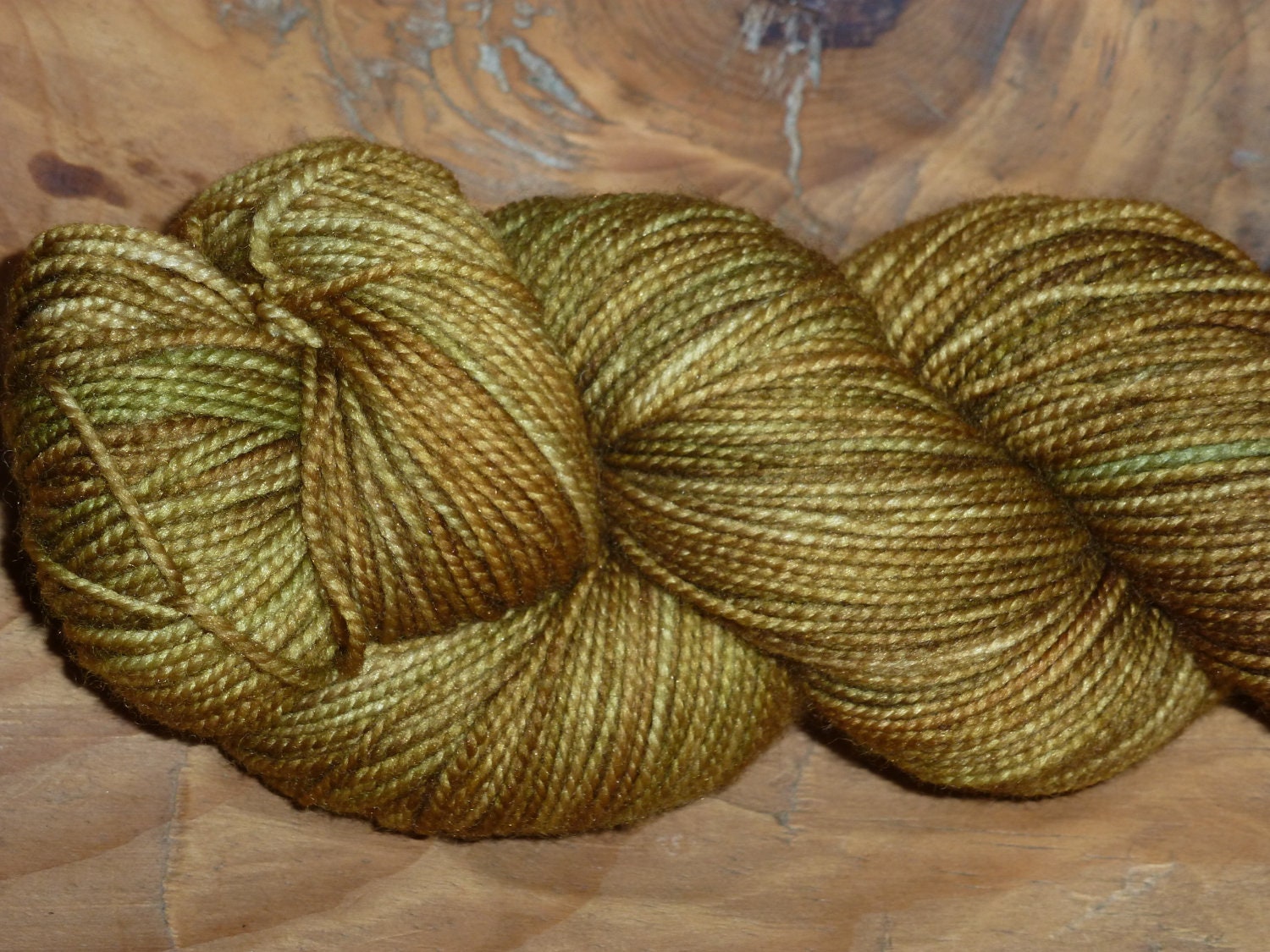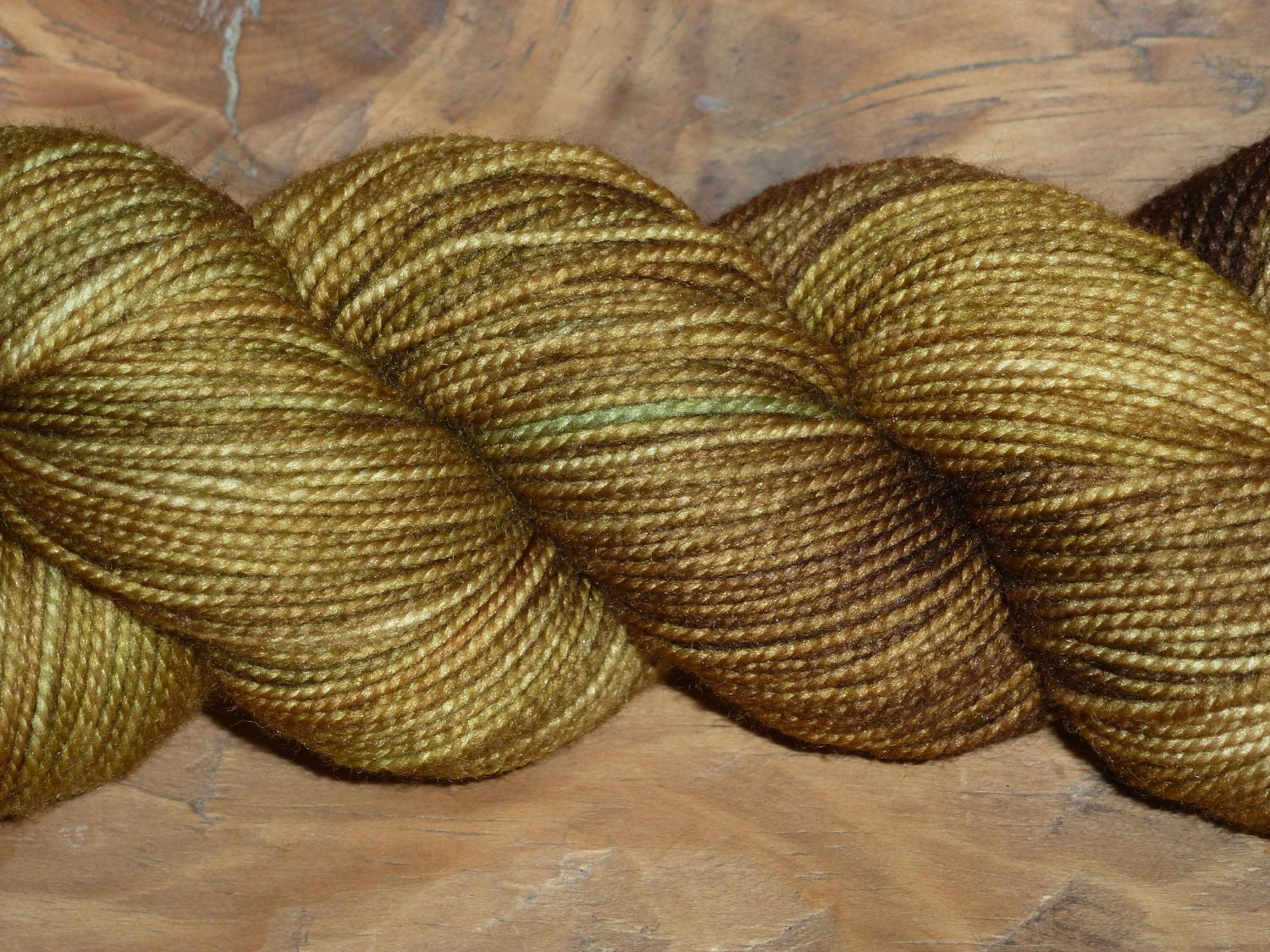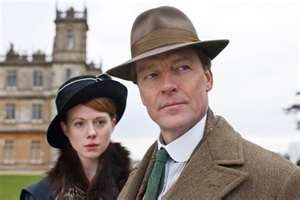 The Amy Lee Show presents Canon Hand Dyes, yarn inspired by literature. This skein is:

Sir Richard Carlisle, inspired by Downton Abbey
this color is a golden tobacco base with shades of brown and green. A bit on the slimy side of the color spectrum... :)

Your choice of bases:
Charles Fingering: 80/20 sw merino/nylon; 395yds
William Fingering: 75/25 sw merino/nylon; 450 yds
Charlotte Merino Fingering: 100 sw merino; 490 yds
Emily Single Ply: 100 sw merino; 395 yds
Lewis MCN Twist Fingering: 80/10/10 sw merino/cashmere/nylon; 395 yds
Anais Merino Silk Fingering: 80/20 sw merino/silk; 395 yds
Charles Sport: 100 sw merino; 328 yds
George Merino DK: 100 sw merino; 250 yds/115g
Edgar Worsted: 100 sw merino; 218 yds
Anton Aran: 100 sw merino; 180 yds

Yarn is dyed to order, and every effort is made to dye matching skeins if you purchase multiple skeins. Please allow 2-4 weeks for delivery, though I will do all I can to dye and ship well before the 4 week delivery window!
Sir Richard Carlisle, Inspired by Downton Abbey... Canon Hand Dyes Charles Merino Sock Yarn
---