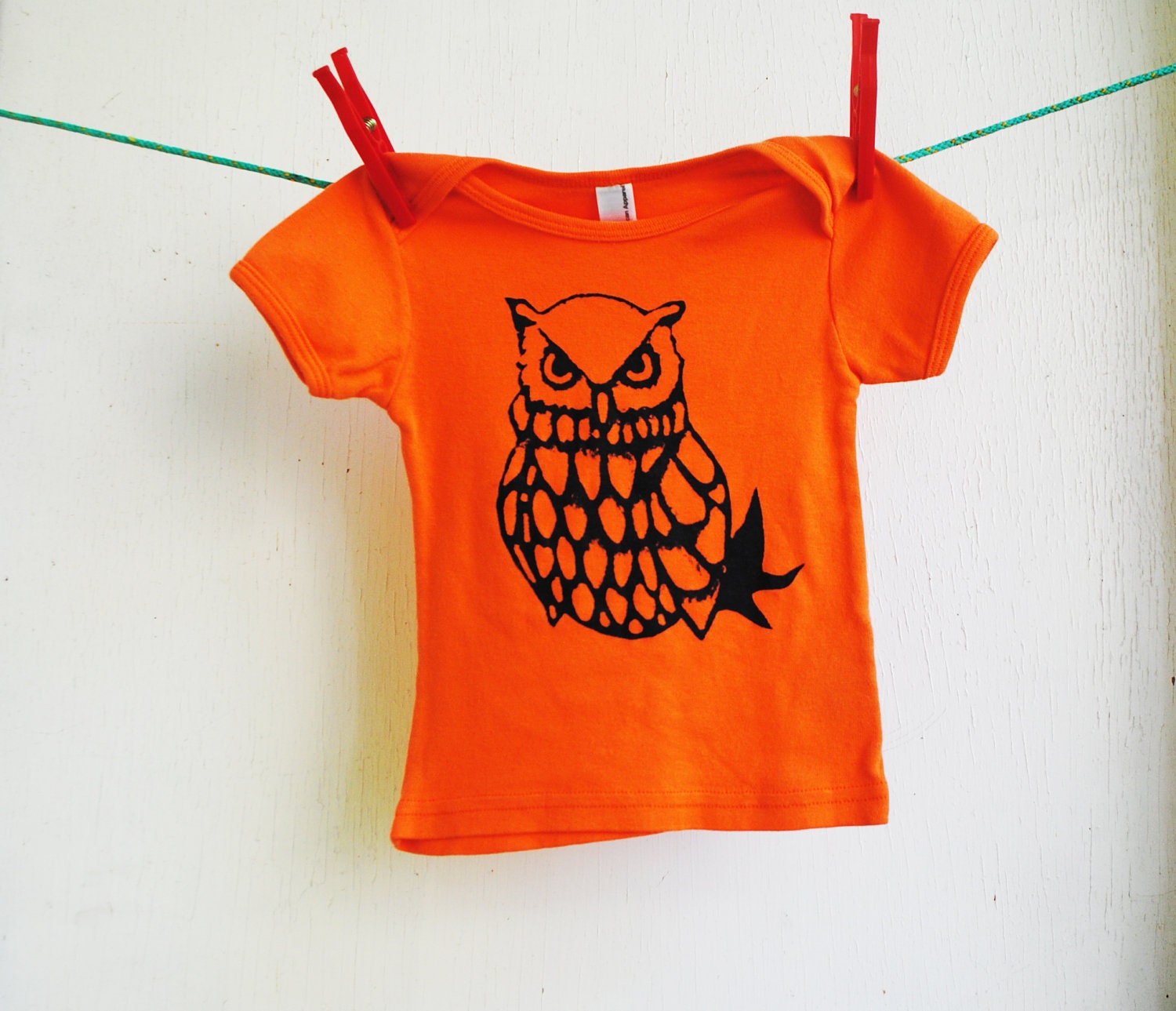 Sale! Marked down from $24 Clearing older inventory to make room for the new.
100% cotton, made in the USA, t-shirt that was hand dyed orange and screen printed in blue- black ink.
☆12-18 month
Weight: 23-27 lbs.
Length: 29-31"
Chest: 18"
Return to my shop here:
http://www.etsy.com/shop/WrenWillow
Owl T-shirt. 12 month. Orange. Halloween. Cotton Shirt. Sale.
---