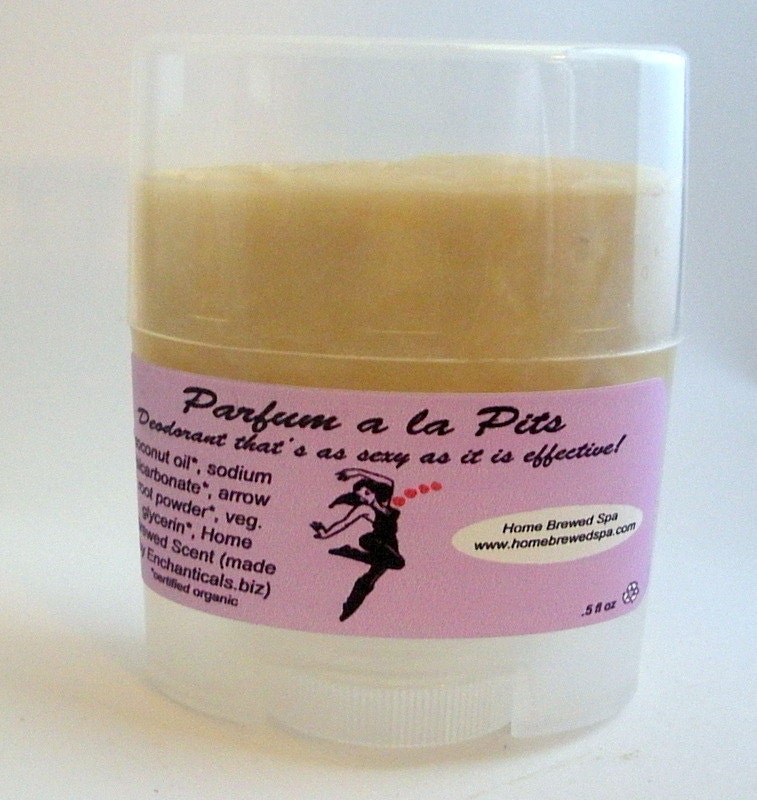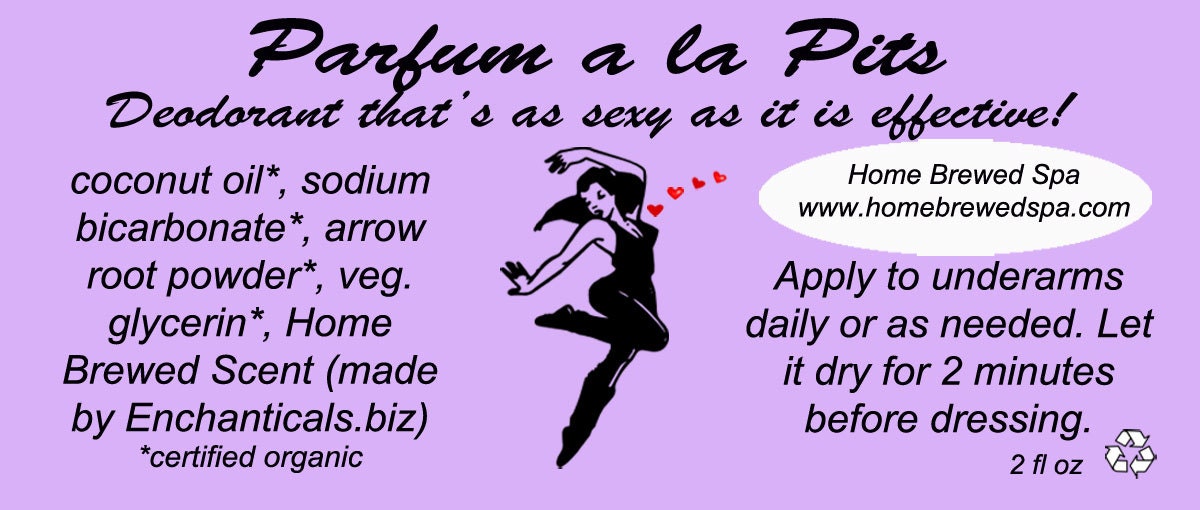 ***The next batch of the sample sizes will be in a cylindrical twist up tube***
Swamp pits BEWARE!! This unique combination of coconut oil and odor and bacterial killing ingredients will leave even the stinkiest pits smelling fresh. The perfume scent is fairly strong in the women's version of our natural deodorant. The idea behind this deodorant is to eliminate the body odor, and leave you smelling sexy and fresh. This is not an antiperspirant, it simply deodorizes your underarms. pssst...your body is supposed to sweat anyway. It's how it gets rid of toxins.
The Shangril-la-di-da scent is custom made for Home Brewed Spa.
Apply to underarms daily or as needed. Let it set for 2 minutes before dressing.
With organic, all natural ingredients, how can you go wrong? The tiny bit of extra work to get it to soak in is totally worth the healthful benefits to your body.
For a larger size see this lisiting.
http://www.etsy.com/listing/109913376/organic-womens-deodorant-perfum-a-la
For the shop who makes the delicious scents in my skin care items
http://www.etsy.com/shop/EnchanticalsPerfume?section_id=7260840&ga_search_query=shangri%2Bla%2Bdi%2Bda
Customer Comments:
" Best deodorant I've ever used. We usually buy from the health store, but we will continue buying from you now."
Organic Women's Deodorant, Perfum a la Pits, .5 oz sample size, Shangri-la-di-da
---