Weddings should be an occasion of happiness and bliss, even if the bride and groom are both dead. This album is both morbid AND festive, just don't ask us how we did it...
2-up, 4x6 album. 50 pages, 200 photo capacity with memo space.
____________________________________________________
Who does this belong to?
Um, well you, you festive soul!! Love sugar skulls, Day of the Dead, flowers, or even Oingo Boingo? Celebrate your creative style and put your awesome photos into this album!!
____________________________________________________
Why You Need This!
Digital is a beautiful thing! I embrace that I can take a million photos with my phone or one of the many cameras I have lying around me, without the cost and wait for developing to see the treasure (or tearful trash). We don't have that, now, we have instant gratification and instant sharing!!!
But we forget to print! We must print those special ones, everyone loves looking at photos, and not everyone wants the fleeting view they get when you flash your phone. I know the grandparents in my life tolerate it, but they want the pictures in their hands where they can see them without adjusting their glasses.
Print the special memories. And since you can choose the best to print, choose the best to hold your photos. An album with character, with flair, with what makes you, well you! We choose unique combinations of fabric, texture, color and flair!
____________________________________________________
More ideas?
We thrive on custom work, whether it be that you like an album listed, but want it in a different format, we may be able to recreate it. All of them are uniquely handmade, but it can be close, and it can still be just you.
Or maybe you have a special occasion coming up. A wedding, a birthday, an anniversary, bar mitzvah, bat mitzvah, holidays, birth, graduations, new home, or just the special occasion of life! Do you have an idea? Or do you need some inspiration? We can run with it! Have fabric from your special occasion, special colors, momentos to be included, let us create it just for you!
What style can you expect? Well, what style are you? Geek or chic? Elegant, satin and lace, rockin' leather and silk? Steampunk, emo, goth, grunge, nerdy, cute and fluffy? We didn't list it, or there isn't a name for it yet? Yeah, we can do it! We are excited to try new things, be as traditional or nontraditional as you want.
Interested? Start a convo with me
http://www.etsy.com/conversations/new?with_id=15603090&subject=Custom+Item+Request
Allow plenty of time for your project. If you have a rush creation, we might be able to do it. Allow for extra cost to get the materials fast, and to push you to the head of the line!
____________________________________________________
Shipping
Our first choice of shipping is Priority Mail. This is because of the ease of being able to print the labels and get the package ready quickly. the tracking ability and the speed of delivery. If the cost of shipping is too cost prohibitive, we will contact you with choices, or if you would like a less expensive form of shipping, convo us, we will explore all options. Please be aware that other options may preclude being able to print the shipping label, and require standing in line at the post office. This means we cannot do this everyday, and may wait to gather all of the week's orders to do all at once on one day of the week.
Learn more about the shop and process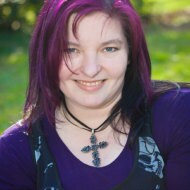 Lisa
Listed on Feb 26, 2013
74 views