IMPORTANT
When describing and designing my gemstone jewelery, I refer to the historic 'meanings' attributed to each stone, and the symbolism and stories that have evolved around each shiny rock throughout the course of human history, for example diamonds have come to represent eternal love, and are often used in engagement rings for this very reason.
Please be aware that the properties mentioned in this listing relate to folklore, and spiritual or traditional metaphysical beliefs, and are for entertainment purposes only. They are not intended as any sort of medical diagnosis or treatment, and should NEVER be used to replace the advice or treatment of your medical practitioner.
If you have concerns about your physical or mental health, please consult your doctor, dentist or hospital immediately.
This gorgeous bracelet has been lovingly created using a carefully selected combination of semi precious Gemstones.
Your bracelet will include 3 or 4 of the following crystals, which are traditionally used to help increase clarity of mind, to aid concentration and to enhance learning and retention of information:

Your bracelet will include some of the following crystals, which have been traditionally used throughout history as they were reputed to help increase clarity of mind, to aid concentration and to enhance learning and retention of information for any student, whatever age or field of study.
However, should you wish, your bracelet could be tailored towards studies requiring logical reasoning, analytical thinking, mathematical understanding, scientific knowledge and technical subjects or to studies needing a more creative approach and requiring mastery of the written word, personal responses, insight and perception (eg Literature, Music, Performabce, the Arts etc).
Please let me know via message to seller if you would prefer a specific focus, otherwise I will use more general study success gemstones.
Rutilated Quartz: Improves your memory and your concentration skills, enabling you focus and to retain information. Additionally, it calms the mind, and relieves stress, which means that you can better control exam nerves, enabling you to work to the best of your ability. 

Jasper: Helps you to communicate well and impress those in Authority by what you say/write. Ideal for written or practical exams or tests. Also relieves stress, enabling you to work to the best of your ability. It calms fear of failure and worry.
Hematite stimulates the mind, improving both concentration and memory and helping you to gain a deeper understanding of your studies. It is especially good for logical thought, so is useful for those studying mathematics and technical studies. It also helps to improve confidence. It is a great stress reliever, helping to calm exam nerves.
Honey Jade encourages a thirst for knowledge, brings focus and boosts the memory to help students to retain knowledge. It can also enhance motivation and drive and can bring mental clarity and improve perception, encouraging you to see issues from different points of view. It also reduces emotional stress, while supporting a feeling of self-worth and self-acceptance
Carnelian is another crystal to enhance concentration. Unlike the other stones mentioned so far, Carnelian affects the mind with a different approach. It works mostly to promote one's analytical abilities. Carnelian can enhance one's focus and concentration by you well-grounded, which in turn, suppresses stray thoughts from interrupting your studies. As an added bonus, Carnelian can be kept in a bag or box with other stones to keep them clear of negative energies. If you do this, you must only use a bag when you have all tumbled stones in there, as points or clusters can chip and break when mixed with other stones in a bag.
Gold Tiger's Eye: Helps you to remain focused on your goal, ensuring a successful outcome in tests and exams. great for improving concentration and helping you to remain focused on your studies . It helps you to think clearly and to fix new information and knowledge deeply in your mind. Tigers Eye can provide calming energies to ease exam nerves, to boost your confidence, ensuring a successful outcome in tests and exams.
Amethyst can help with organising and collecting your thoughts whilst preparing for an exam, as well as enhancing concentration, and improving your knowledge, understanding and memory.
It is well known as an overall anxiety and stress reliever, which can calm your mind to help you to focus on your studies, and overcome exam nerves. It alleviates insomnia caused by pre exam/test worries, and will help you to sleep and awake refreshed.
Blue or White Howlite (aka Turquenite): This stone increases concentration and memory. Stimulates desire for knowledge. It promotes calm, easing anxiety and exam worries which can be overpowering. It also helps with effective communication. No matter how well you know your subject, you have to be able to explain and answer questions clearly and concisely, and this stone is ideal for helping to get your ideas and opinions across.
Fluorite: considered the 'Student Stone', it is an excellent aid to study, as it is believed to balance the functioning of the brain hemispheres. It helps you to focus on your studies, enhancing your memory, and increasing your understanding. It enhances concentration when trying to absorb new information and knowledge. It also helps you to organise scattered thoughts and confusion. It not only reduces stress, but aids with shyness, coordination, balance, self-confidence, concentration, organisation and structure while promoting quick thinking and effective decision making
I prefer to select a maximum of 3 or 4 different gemstones because I believe that the energies of too many different crystals will vie with each other, and obscure the positive properties.
Each stone has been charged with loving intent whilst the bracelet was created, and the completed item charged with Reiki.
I have recently had issues with elastic breaking on stretch bracelets. There is always a risk of this, particularly if bracelets are worn daily, in the shower etc. However, I am unhappy about letting my customers down due to breakages, despite my guarantee that I will restring broken bracelets.
I am currently unable to source an elastic strong enough for my requirements, that will thread into the tiny drilled hole in a gemstone bead.
To this end, I shall no longer be offering elasticated bracelets (unless specifically requested).
Your bracelet can be made in one of two ways to suit your preferences and lifestyle. Please read the descriptions below then select either your size of adjustable bracelet from the drop down menu, or choose memory wire (one standard size)
Option1
Your bracelet can be created using a single coil of memory wire, which keeps its more rigid circular shape, and gives a look rather like a bangle. It gives a very delicate, dainty look to the bracelet, and is probably more suited to a female wrist.
This bracelet will fasten with a toggle, magnetic or lobster clasp with extender chain.
Due to the pre-set diameter of the memory wire, this bracelet comes in just one size that expands to fit your wrist, with the aid of a small extender chain.
Option 2
Your bracelet can be made on non stretch beading thread, with a lobster
claw or toggle closure. These bracelets are adjustable, but can be made to fit perfectly.
Prices vary according to size, as larger bracelets require more gemstones.
The following sizes are available from the drop down menu:
Lady S: 6.5"
Lady M: 7"
Lady L: 7.5"
Lady XL: 8"
Male S: 7.5"
Male M: 8"
Male L: 8.5"
Male XL: 9"
As a finishing touch, I will add a beautiful Tibetan Silver charm.
This could be a symbol traditionally associated with with wisdom and knowledge, such as a Wise Owl or Open Book, or perhaps a Lucky Horseshoe or Lucky Clover, even a diploma charm with the word GRADUATE on!
Just let me know which option you prefer by selecting from the drop down menu, or alternatively convo me to request something different.
If there is a charm that is more meaningful to you that is not mentioned, select "own choice" from the drop down menu, and follow this link to see the full range of available charms
https://www.etsy.com/uk/listing/227397686/add-on-charms-for-purchased-bracelets?ref=shop_home_active_1
Once you have found the charm you would like, convo me its number to let me know your choice
*You do not have to pay extra
for this first charm, it is included in the price of your bracelet*
If, however, you would like an additional charm, you can purchase your choice as an "add on" from the same page, where instructions can be found.
Don't worry if it seems rather complicated, just contact me and I'll help you through the process!
The finished piece is presented in a delicate organza bag, with an information card detailing the gems used and explaining their meanings and properties in relation to schoolwork and exam success.
For a teen facing exams or a new student at the start of the academic year, this bracelet may help the wearer to overcome worries about workload or exam nerves.
Your bracelet will be made to order, especially for you, so it might not look exactly like the one in the photographs. The finished item will be lovingly charged with Reiki.
** Every item in my shop is custom made to order, exactly to your requirements. Please be aware that this means an order can take up to 10-14 days to create, before shipping. **
Unlike some unscrupulous or often uninformed sellers, I will never use synthetic or imitation gemstones in my jewellery. Consequently, I am sometimes unable to source specific genuine gemstones (eg Malachite) at a price that will not impact greatly on the cost of your item. In these cases, rather than use synthetic or imitation stones, I use alternatives with similar properties.
Occasionally, a few very pale gemstones are colour enhanced, which does not affect their meanings and properties.
You can be assured that when you purchase gemstone jewellery from Magic Mixes, you will be receiving the genuine article
* Please Note: The healing properties mentioned in this listing relate to folklore and metaphysical beliefs, and are not intended to replace the advice or treatment of your medical practitioner.
If you have concerns about your physical or mental health, please consult your doctor, dentist or hospital immediately.
Wearing gemstones does not release you from responsibility for your own actions, eg Wearing this Exam and School Success bracelet won't get you the grades if you don't attend class or put in the work!
Learn more about the shop and process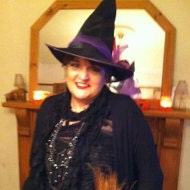 Welsh Witch
Frequently asked questions about MagicMixes
Academic Success, Exam or Test Help, and School Study Bracelet with Gemstones
---
Overview
Handmade item
Materials:

Gemstone, fluorite, red jasper, gold tigers eye, White howlite, tibetan silver charm, charm, crystal

Ships worldwide from

United Kingdom

Feedback: 164 reviews
Favorited by: 43 people
Listed on Oct 6, 2016
768 views