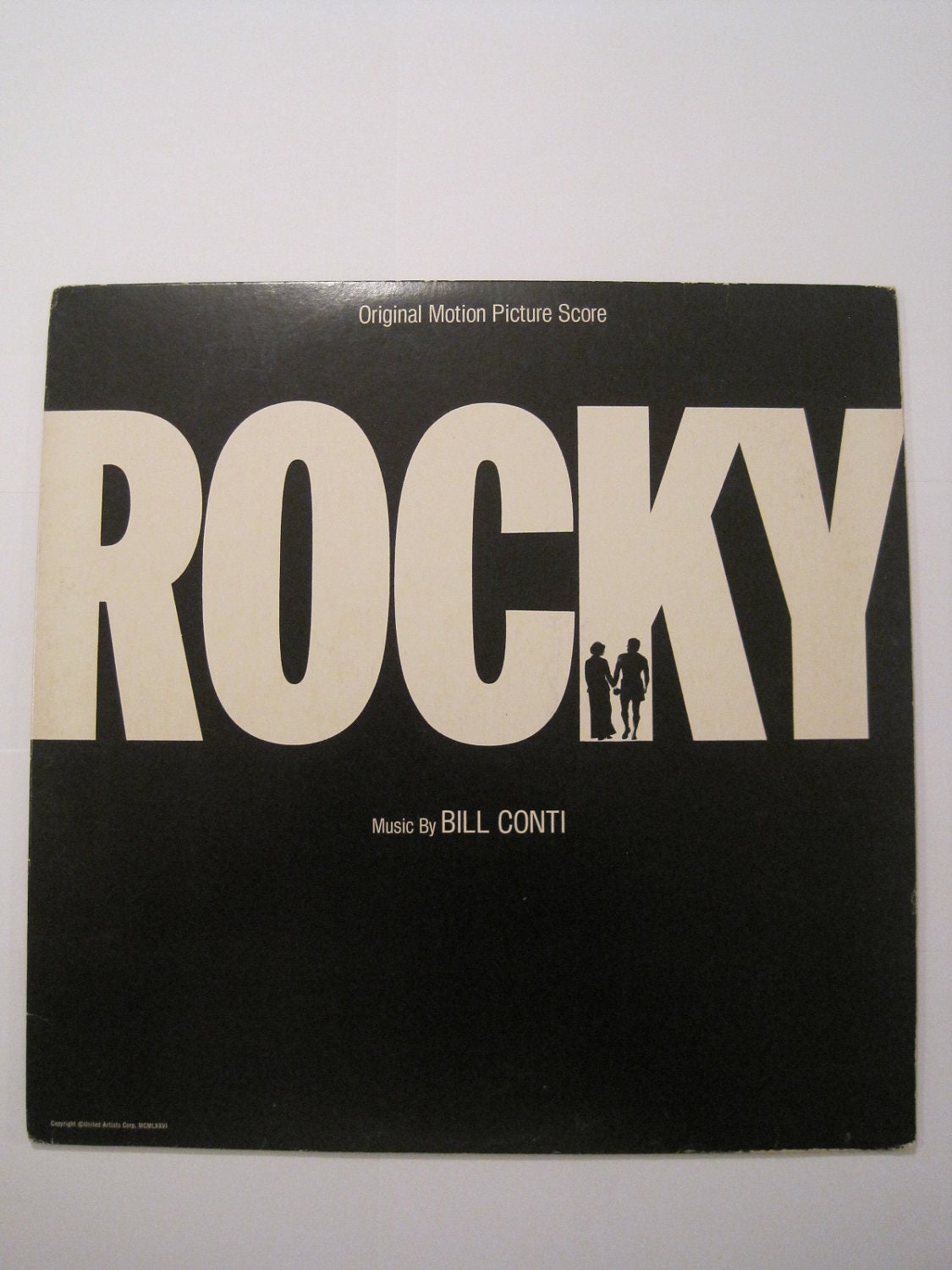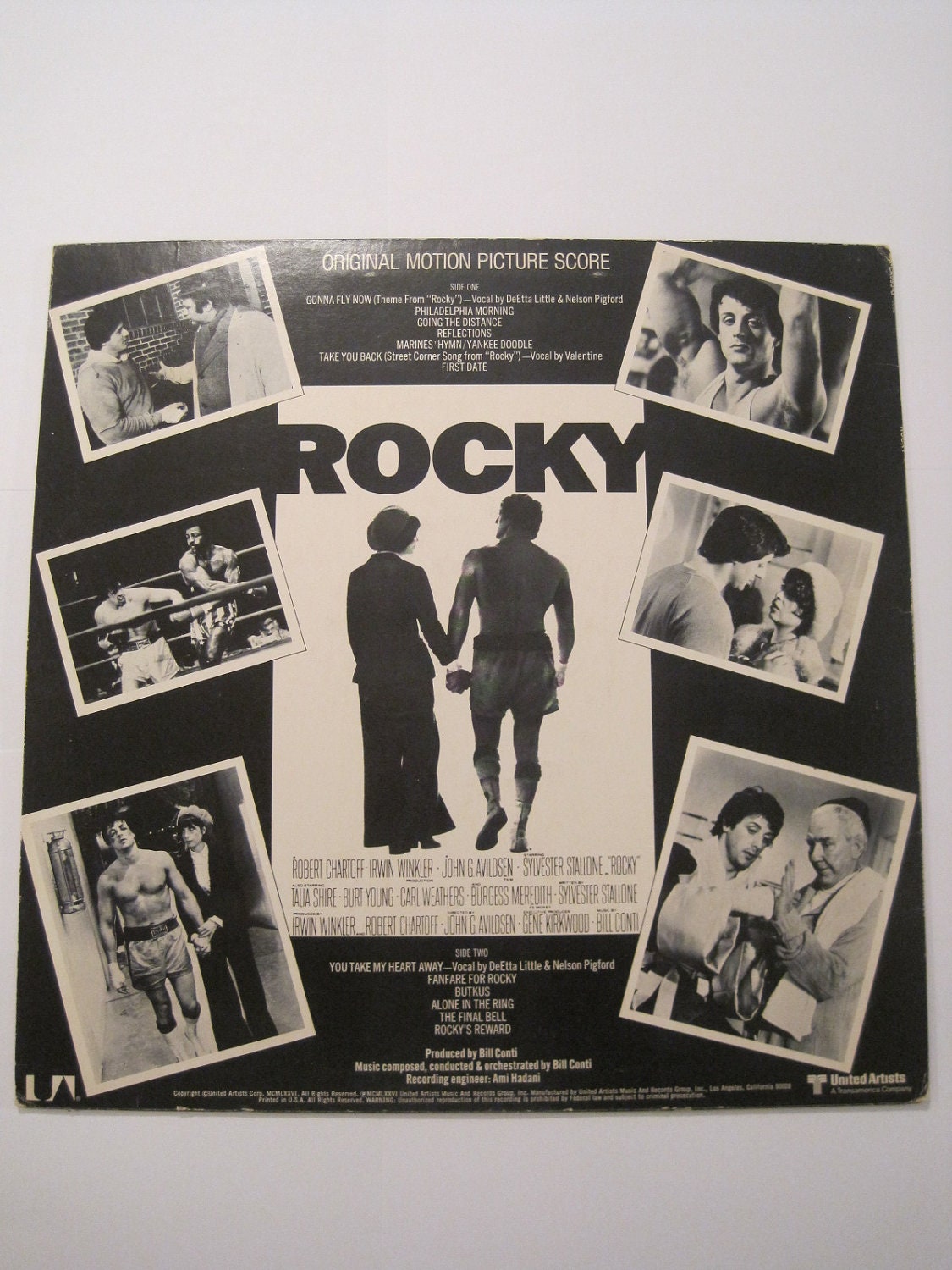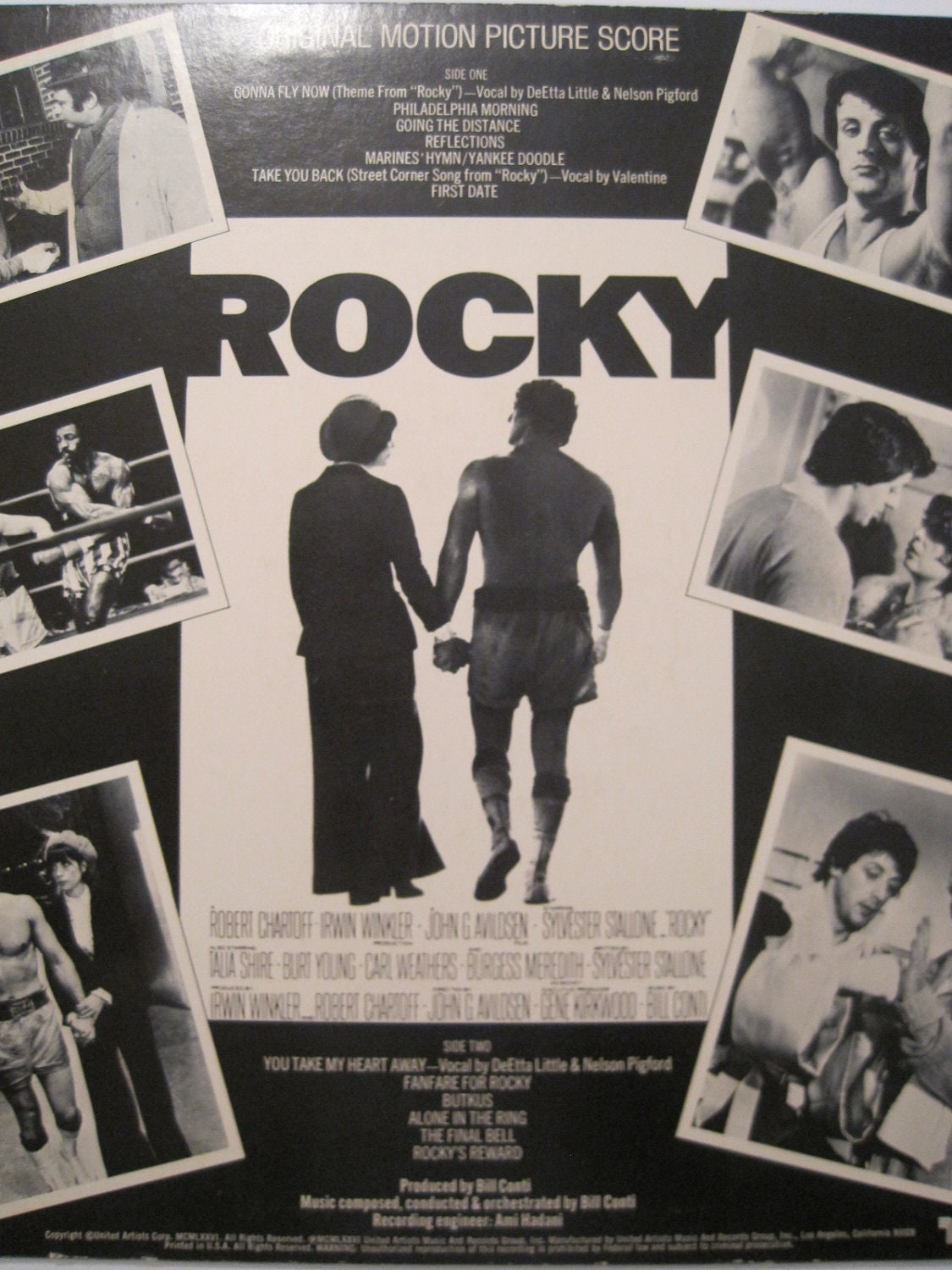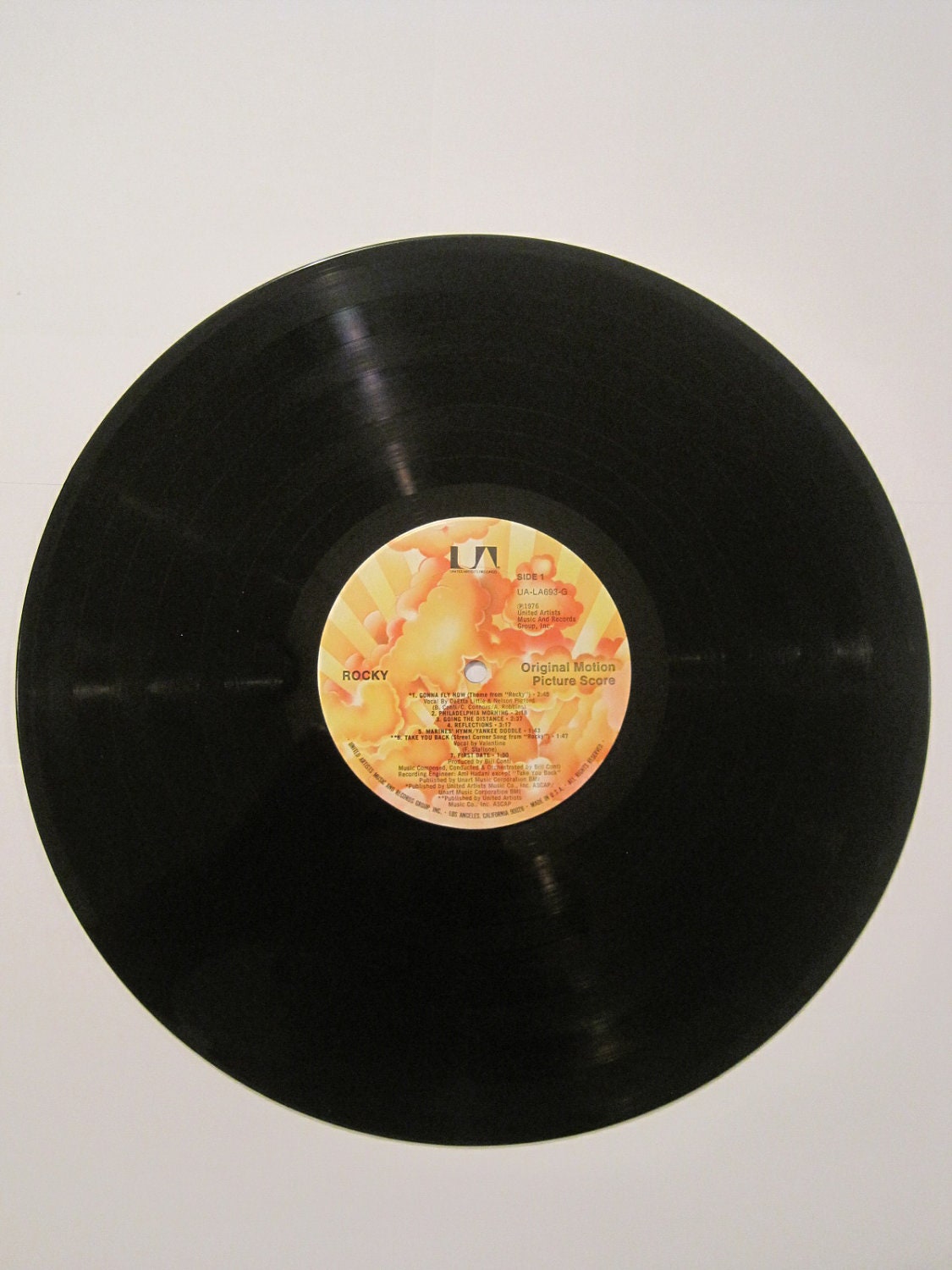 This is the Original Motion Picture Soundtrack

- ROCKY -

We have been selling record album clocks for some time and are always asked for soundtracks. I am not sure if they are more collectible than music albums but it seems there is plenty of interest, so we have decided to offer soundtracks for sale as we come across them.

This is the Original Motion Picture Soundtrack for Rocky (1976)

-Original Motion Picture Score-

Gonna Fly Now (Theme from Rocky)
Philadelphia Morning
Going the Distance
Reflections
Marines' Hymn/Yankee Doodle
Take You Back (Street Corner Song from Rocky)
First Date
You Take My Heart Away
Fanfare for Rocky
Butkus
Alone in the Ring
The Final Bell
Rocky's Reward


Album cover shows some wear on edges but does not have album fade ring

Has original insert Sleeve

Album appears VERY GOOD to MINT condition

Please feel free to convo with any questions or to request additional photos!
ROCKY Vinyl Record Album LP - 1976 Bill Conti Classic Sylvester Stallone - Original Motion Picture Score
---