Muchacha Issue #4

Winter 12'

"The Funny Female Issue"

In the midst of the whole "feminism & comedy" debate this summer after the Daniel Tosh fiasco (where he told a girl in the audience that he would find it amusing if she were gang raped), people were beginning to make false claims that feminists were being "too serious" and couldn't "take a joke" . I thought about how the feminists in my life are the most hilarious people I have ever known. I reflected upon the funny female comedians, writers and humorous women on television that I have listened to, read and watched for years. I knew what the next theme of my fanzine needed to be...

This diverse 38 page issue contains a variety of submissions and pieces from hilarious self-identified feminists. Subject matter ranges from feminist performance pieces ("Size 2 Pants"-Guerrilla Girls on Tour!, "How to seduce a feminist"-Sarah Fox), Feminist Disney, comics ( "The Migrant Rights Activista on Her 21st B-day" "El Senor Bobo..") the five stages of death concerning feminism within pop, men's menstruation, satirical feminist songs, the debate between comedy and feminism itself, feminist jokes, Female Comics of Color, Samantha Bee on Abortion, "The Wisdom of Fran Lebowitz", Daria Morgendorffer, fictional heroines and more! This issue is dedicated to every feminist who has ever been labeled "too angry" "too serious" or "too uptight".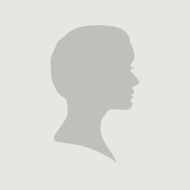 Daisy Salinas
Muchacha "The Funny Female Issue"
Overview
Handmade item
Made to order
Feedback: 145 reviews
Ships worldwide from Texas, United States
Listed on Mar 8, 2015
2743 views