Digital printable cute kitten art with high quality digital images in assorted sizes from extra small to extra large, making it easy to find just what you are looking for in your next project.
˷˷˷˷˷˷˷˷˷˷˷˷˷˷˷˷˷˷˷˷˷˷˷˷˷˷˷˷˷˷˷˷˷˷˷˷˷˷˷˷˷˷˷˷˷˷˷˷˷

🌹 𝑨𝑳𝑳 𝑨𝑹𝑻 𝑶𝑵 𝑺𝑨𝑳𝑬 𝑭𝑶𝑹 𝑶𝑵𝑳𝒀 💲𝟯.𝟵𝟵
🌷 Order 3 or more and use coupon code SAVEBIGNOW to get 30% OFF!
💐 Order 5 or more and use coupon code SAVEHALFNOW to get 50% OFF!

.¸¸.•♥•.¸¸.•♥•.¸¸.•♥•.¸¸.•♥•.¸¸.•♥•.¸¸.•♥•.¸¸.•♥•.¸¸.•♥•.¸¸.•♥•.¸¸.

Printable clip art digital images for DIY transfers, wall art & home decor, scrapbooking projects, wedding & party invitations, Etsy products, and more!

This listing features digital art for personal or commercial use (see FAQ below for full details). These large printable clipart graphics are easy to use and great for making prints and transfers.

Find popular vintage art & antique illustrations for your upcoming business products, DIY projects, kids room decor, nursery wall art, fliers, t-shirts, cards, gifts, and more!

The artwork included comes with a white/clear background; the tan paper, burlap, and other previews are samples of how the art may be used.

.¸¸.•♥•.¸¸.•♥•.¸¸.•♥•.¸¸.•♥•.¸¸.•♥•.¸¸.•♥•.¸¸.•♥•.¸¸.•♥•.¸¸.•♥•.¸¸.

𝐓𝐇𝐄 𝐃𝐄𝐓𝐀𝐈𝐋𝐒

☑ Digital printable art with instant download
☑ Super large 18x18 inch version included
☑ Smaller sizes including 12x12, 8x8, 5x5, 2x2, and 1x1 inches
☑ Includes 𝐽𝑃𝐺, 𝑃𝑁𝐺, 𝐸𝑃𝑆, & 𝐴𝐼 formats (image types)

.¸¸.•♥•.¸¸.•♥•.¸¸.•♥•.¸¸.•♥•.¸¸.•♥•.¸¸.•♥•.¸¸.•♥•.¸¸.•♥•.¸¸.•♥•.¸¸.

𝐔𝐒𝐄𝐒

☑ Personal use allowed
☑ Commercial use allowed, see FAQ below for terms

📈 𝓖𝓮𝓽 𝓶𝓸𝓻𝓮 𝓢𝓐𝓛𝓔𝓢 𝔀𝓲𝓽𝓱 𝓷𝓮𝔀 𝓪𝓻𝓽 𝒇𝓸𝓻 𝔂𝓸𝓾𝓻 𝓔𝓽𝓼𝔂 𝓲𝓽𝓮𝓶𝓼 😊

.¸¸.•♥•.¸¸.•♥•.¸¸.•♥•.¸¸.•♥•.¸¸.•♥•.¸¸.•♥•.¸¸.•♥•.¸¸.•♥•.¸¸.•♥•.¸¸.

𝐄𝐗𝐀𝐌𝐏𝐋𝐄 𝐔𝐒𝐄𝐒

Prints, invitations, cards, posters, scrapbooking art, fliers, wall art, home decor, DIY gifts, T-shirts, pillows, tote bags, burlap art, aprons, clothing, lampshades, party decorations, tea towels, decoupage, mixed media art, notebooks, journals, wedding supplies, cricut compatible paper cutouts, iron on transfers, framed art, and much more!

.¸¸.•♥•.¸¸.•♥•.¸¸.•♥•.¸¸.•♥•.¸¸.•♥•.¸¸.•♥•.¸¸.•♥•.¸¸.•♥•.¸¸.•♥•.¸¸.

𝐒𝐔𝐏𝐏𝐎𝐑𝐓

☑ Excellent customer service
☑ Five star review rating with over 2500 reviews ★★★★★
☑ Free help & support with making high quality prints, making image transfers, providing custom image sizes and custom colors, and more.

See the FAQs (Frequently Asked Questions) below for more information! Feel free to contact me if you have any questions!

.¸¸.•♥•.¸¸.•♥•.¸¸.•♥•.¸¸.•♥•.¸¸.•♥•.¸¸.•♥•.¸¸.•♥•.¸¸.•♥•.¸¸.•♥•.¸¸.
Learn more about the shop and process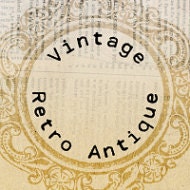 VintageRetroAntique
Frequently asked questions about VintageRetroAntique
Digital Image Cute Kitten Download Antique Cat Graphic Illustration Printable Vintage Clip Art Jpg Png Eps 18x18 HQ 300dpi No.1764
Overview
Handmade Supply
Instant Digital Download: 4 ZIP, 1 other file included
Materials:

digital image, digital graphic, vintage, background, illustration, digital download, download, image, vintage illustration, vintage graphic, printable image, printable graphic, transfer image

Feedback: 2573 reviews
Favorited by: 478 people
Listed on Aug 24, 2016
1005 views