This item sold on November 26, 2012.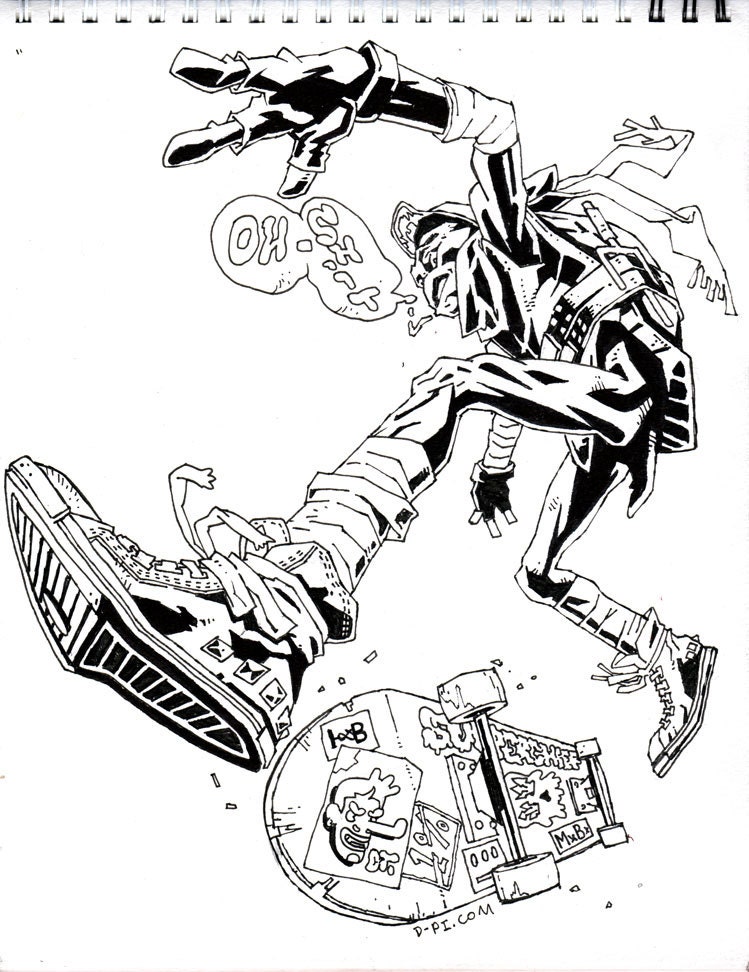 Raphael is cool but crude.

I imagine Raphael is kind of a punk, an anarchist. He reads all of Splinter's radical political texts. He's dumpster diving for Guy Debord and bombing ads and stuff.
Raph is an avid fighter but uses Sai because he can subdue the enemy without hurting them too badly. He identifies with the weapon because it was born from a tool of the proletariat. He busts Leo's bals because he uses two swords.

You can see the color version of this over on my tumblr: http://d3-14.tumblr.com/
These characters were made by Eastman and Laird... I don't know who owns them now.