If the standard Wound token PennyGems aren't bloody enough for you, if you're dealing out mayhem wholesale, then maybe you need these Wound JumboGems, which show five or ten points of damage each.

Upgrade almost any board game by replacing the player markers or tokens that came in the box with PennyGems. They're dazzlingly shiny, feel solid yet sensual to the touch, are very easy to pick up off a table (because of their raised edges), are non-skid, stack surprisingly well, have a nice weight to them, and are incredibly durable. You can learn more about them at http://www.ImpObj.com/PennyGems

JumboGems are special oversized PennyGems, about 2.5cm in diameter. (Just under one inch.) Like regular PennyGems, JumboGems are shipped "some assembly required," you'll need to stick the labels on a coin. However, with JumboGems the metal disk is included. Every sheet of JumboGems comes with eight copper-plated disks. The JumboGem Wound set includes enough labels to create 8 JumboGems, which you can assemble either as eight double-sided 'Gems (five points on one side, ten points on the other) or as four five-point tokens and four ten-point tokens.

PennyGems are made by hand in the USA.
Learn more about the shop and process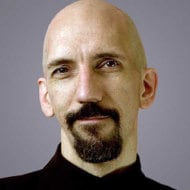 Dave Howell
Listed on Jan 18, 2017
1440 views