A poster for every wild, gypsy hearted bohemian - featuring my definition of "bohemian" in a gorgeous typewriter dictionary style. Boho forever! ♥
bohemian
(n.) Gypsy. Wanderer.
A person, musician, artist
or writer who lives a free
spirited life and believes
in truth, freedom and love.
☆ CHOOSE YOUR PRINT SIZE (from the menu above the "add to cart" button)
♡ 8x10" design printed on A4 (8.3x11.7") premium gloss paper.
♡ 11x14" design printed on A3 (11.7x16.5") premium gloss paper.
♡ 16x20" design printed on A2 (16.5x23.4") premium gloss paper.
☆ *WORLDWIDE SHIPPING OF PRINTS + POSTERS!
♡ 5x7 + 8x10: Shipped unframed in a protective sleeve inside a stiff envelope.
♡ 11x14 + 16x20: Shipped rolled in protective paper, inside a sturdy tube.
* Frame is not included.
* Copyright logo will be removed from your prints.
Keep Shopping ♥
mercimerci.etsy.com
:::::::::::::::::::::::::::::
© MERCI MERCI
By The Love Shop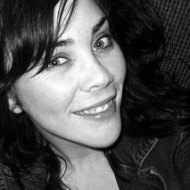 JJ
Choose YOUR Size - Bohemian - Inspiring Boho quote typography art poster print.
---
Listed on Mar 5, 2017
11081 views