AWAKENING & TRANSFORMATION
COLOR: Chrysocolla, a mottled gemstone of blues, greens browns and blacks. All stones are unique, and color varies greatly. Jet Black Swarovski Crystal and Sterling Silver or 14k gold-filled.
SIZE: Crystals are 10mm, gemstones are 18mm x 13mm flattened oval. Please select 7", 8", or 9". Design varies somewhat based on size. Pictured are 8" silver, 7" gold, 8" silver, 9" silver. Length is linear, please allow for depth of beads. Stretch cord for ease.
♦ If you have reached a place in your journey where you realize there is more to life than meets the eye, you are awakening.
♦ By awakening your truest knowing, insight and curiosity, by getting in touch with that space of "what more is there? I know there is something more I'm not tapping into," you are awakening.
♦ When you awaken desires, dreams and potential you have the capacity to step into what sets you on fire - your hidden potential. By choosing to awaken you allow the transformation to occur that moves you into higher consciousness.
Energetically cleared to their purest form, these beautiful Swarovski crystals and chrysocolla gemstones have been blessed to become your personal channel for powerful Divine Energies to assist your awakening and transformation. Because of the energies they transmit, they never need to be energetically cleared or recharged, and will always deliver the greatest possible energies that you are ready to receive.
This is an incredible age of great global transformation and shifts in consciousness and awareness! This blessing will assist you during this time for your own personal awakening to divine truths, through life transitions, and in your transformation of old energies and limitations to a greater understanding of the incredible possibilities for your life.
♦ AWAKENING ♦ is about becoming aware that there is more to life than you have ever known. It's about seeing what is beyond this reality. It's about allowing yourself the freedom to explore these new ideas and new awarenesses, and all the possibilities that brings.
♦ LIFE TRANSITIONS ♦ occur throughout our lives; puberty, young adulthood, marriage, childbearing, illnesses, injuries, career changes, separations and divorce, menopause, etc. This blessing will help ease your transitions and the transformations we all experience during these times.
♦ TRANSFORMATION ♦ is the shift in consciousness from old, limiting beliefs that you used to have, to embracing the potential for the limitless perfection you truly are. This is where the magic can start to show up; where you ask for something to happen, and all of a sudden, it really does! When you transform your beliefs and what you ever thought was possible or not possible, then you open the doors for all the possibilities that life can truly bring.
A transformation is a shift in energy that occurs naturally when we consciously allow ourselves to change any form of our belief systems, judgments or points of view. Awakening and transformation can create the changes in your life that you may have thought impossible.
Chrysocolla is known for its assistance in communication, divine expression and goddess energies. Chrysocolla emanates gentleness and power. It is a stone of gentle harmonies, and will allow the wearer to express themselves to others purely from their inner soul. This stone will assist you with difficulties in communicating, shyness, and trouble with expressing emotions. It harmonizes the energy of God and Goddess and brings it into alignment.
This bracelet has been programmed to adapt to your individual needs, and will continuously receive unlimited sacred energy. This energy will never "wear out," and the bracelet will not absorb any negative energy, so it never needs to be energetically cleared. If at any time in your journey, you are knowing or sensing that you are not experiencing all that is possible, you can choose in every moment to release the blockages and allow yourself to receive.
YANG COLLECTION
(Also see the YIN version of Awakening & Transformation here:
https://www.etsy.com/listing/107158725/awakening-transformation-healing-energy?ref=shop_home_active_11
PLEASE NOTE: We are co-creators with God/Universe/Creator/Divine Source... in the production of these jewels. We clear, assemble and infuse the bracelets. God supplies the energy and the potential. Our intention in creating these jewels is for them to bless and enhance your life. How that manifests for you is in accordance with what you will allow yourself to receive, and between you and God.
Crystal Vibrations Jewelry is not intended to replace conventional or holistic medicine or therapies, but rather to complement and enhance them. These bracelets and our guidance is not to be used as a medical or psychological diagnosis or treatment. Crystal Vibrations Jewelry can be used as part of a holistic healing therapy. By using these bracelets and jewelry, you acknowledge that you understand and agree that you are responsible for your own health and treatment.
Learn more about their shop and process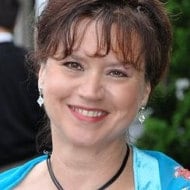 Rev. Stacy Lee Goforth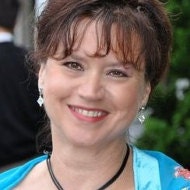 Valinda Salva
Awakening & Transformation Healing Energy Infused Swarovski Crystal Healing Bracelet by Crystal Vibrations Jewelry
Overview
Listed on Jul 16, 2016
222 views