This template is designed for managing long-term rental property (versus vacation rentals). The file consists of 3 main sections– A Summary, Standard Monthly Information and Variable Expenses. The file will be able to manage up to 3 rental properties; however you can save multiple versions of the file if you have more.
1.) Summary – This page will automatically calculate your annual rental income for each property as well as the 14 main expense categories that are used in the Schedule E tax form. The only thing you will enter in this worksheet is the name of your rental properties.
2.) Standard Monthly Information – This is where you will enter rental income and expenses that are the same each month. For rent (or monthly standard expenses), you can enter the current rent, new rent and effective date. The great thing about this page is you only have to enter the rent once and if the rent changes, you enter the new rent and effective date and all 12 months are automatically populated based on what you enter. You can easily see your estimated profit and/or loss based on the income and expenses that are constant for the most part. You will have the option to manually change the rent or expense for a particular month if it changes more than once in the year.
3.) Variable Expenses - For the majority of expenses that vary month to month, you will enter these in the next section, Variable Expenses. For each expense you will be able to choose a category from the drop down list (same categories that are listed in Schedule E) as well as a description where you can enter any information you want to describe the expense.
I'll soon be posting a template for vacation/ short term rental property management (along with a template that works with VRBO).
You will receive an Excel Spreadsheet and a PDF file with directions. An open office version is available upon request. This file is not meant to provide any type of tax advice.
You will receive this by email. You won't receive a physical copy in the mail.
*You do not have permission to distribute or re-sell the template, so please don't do it.
Most of my templates come with the cells with formulas protected, to prevent someone from deleting or writing over the formulas, which could cause the template to not work as described. If you would like to make changes to the formulas, I can send a version with the formulas unprotected for a small fee-
https://www.etsy.com/listing/485658671/make-my-template-formulas-editable?ref=shop_home_active_1
Learn more about the shop and process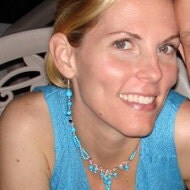 Erin J
Rental Property Management Template, Rental Income and Expense Categories
Listed on Nov 18, 2016
12736 views