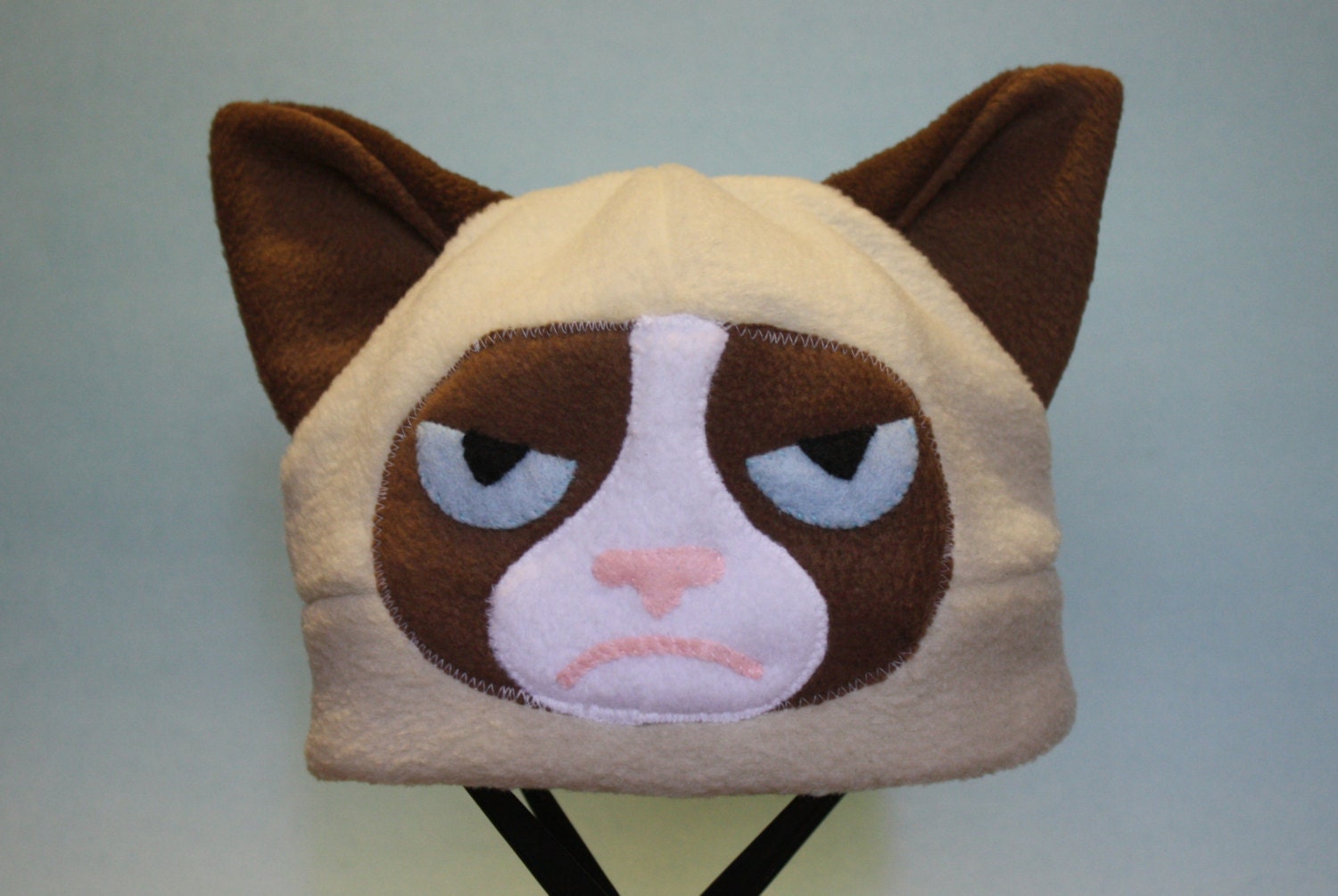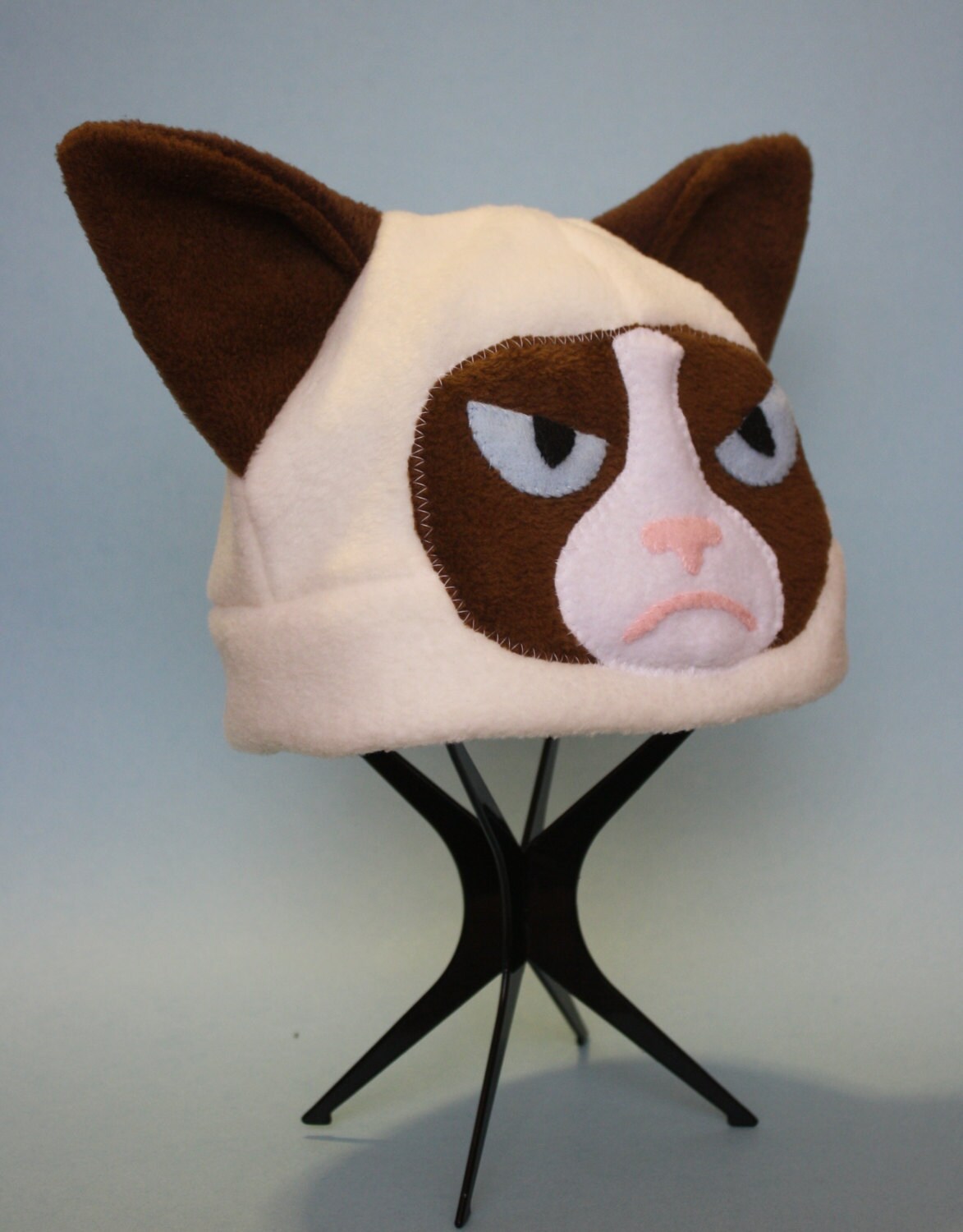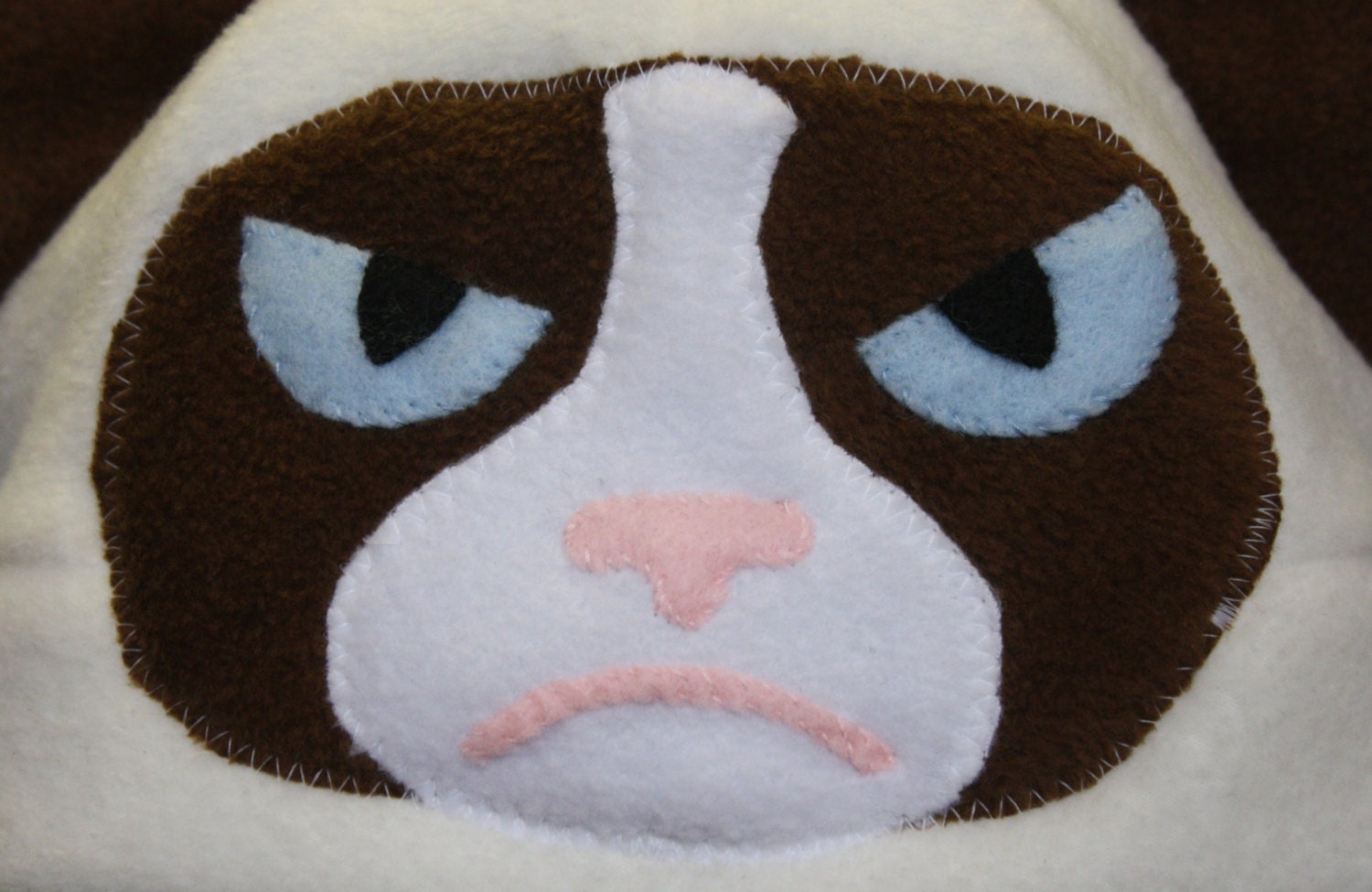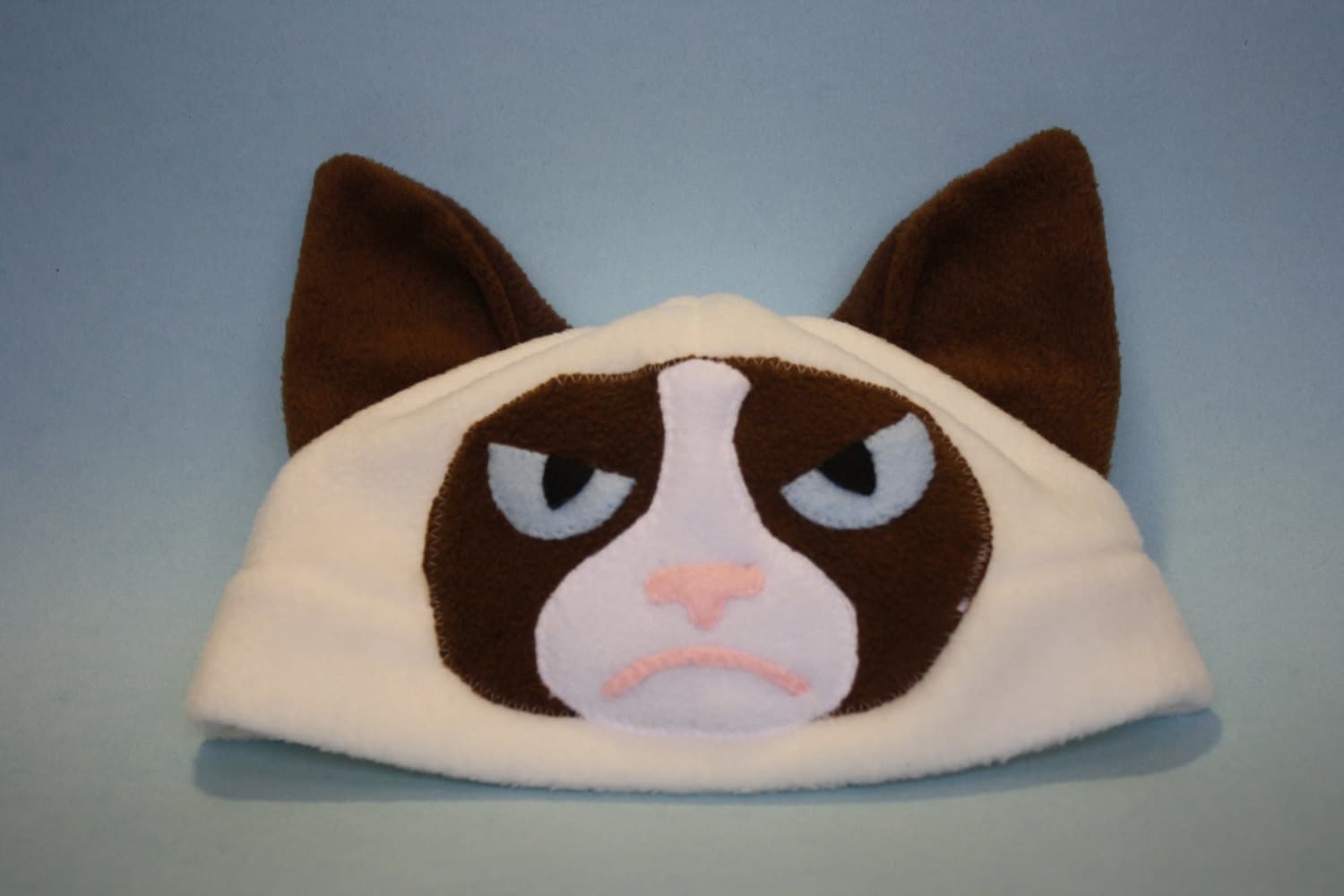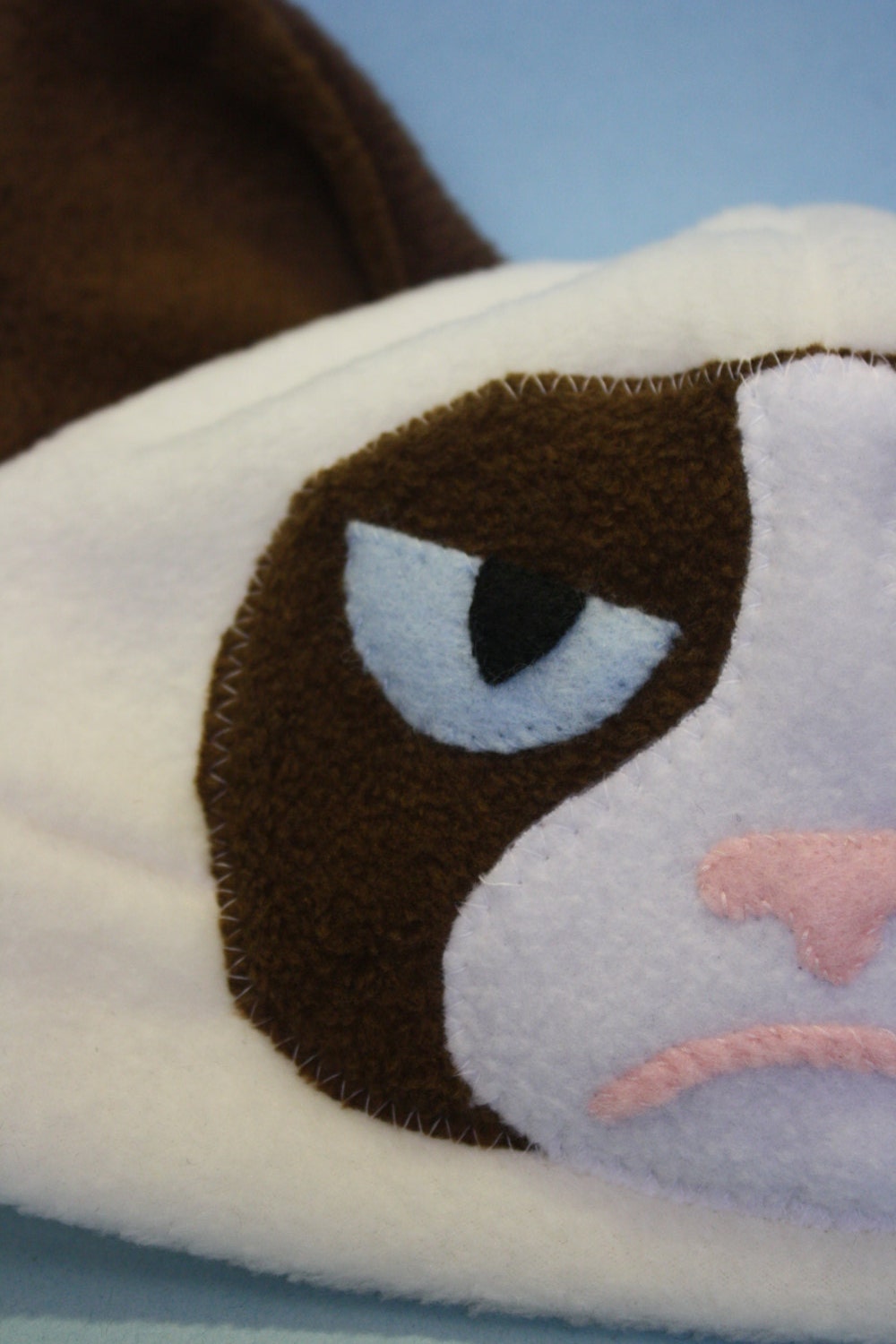 It has just been one of those weeks hasn't it? Maybe you'll feel better if you sing a song, or pick some flowers---

NO.

No matter how dour your mood, this fuzzy hat can lift your spirits by being grumpy FOR you.

The base of this hat is made from brushed alpine fleece; and the eyes, nose and mouth are hand appliquéd eco fleece (recycled from soda bottles!).

Sizing: I make this hat in small, medium and large. The small is a 21 inch band circumference, the medium is a 23 inch band circumference, and the large is a 25 inch band circumference. The hat showed in the pictures is the medium size.

As this a handmade product, there will be minor variations from hat to hat. But each one is adorably grumpy!