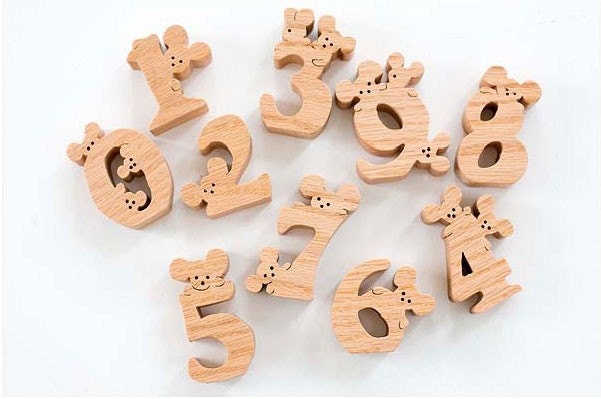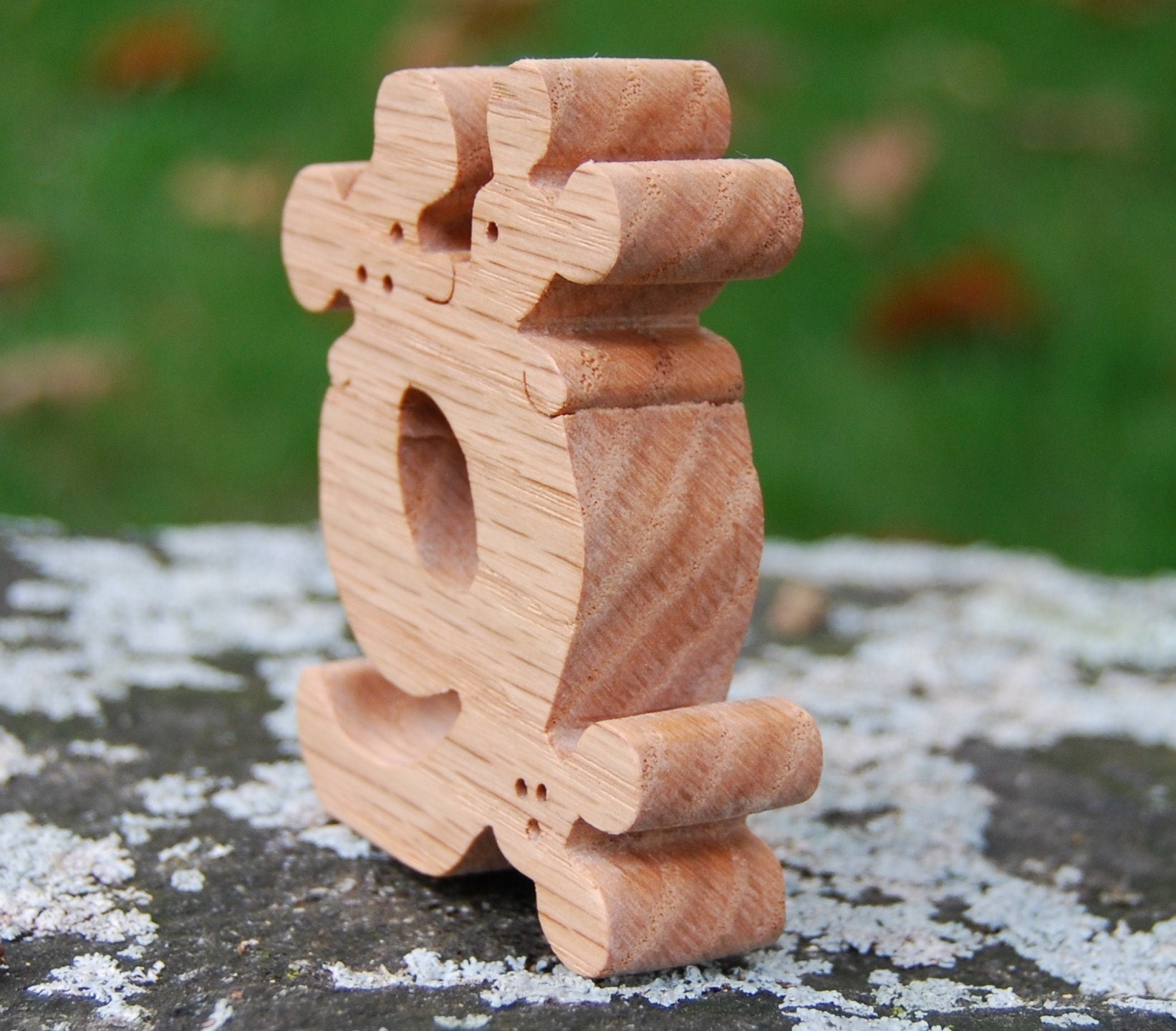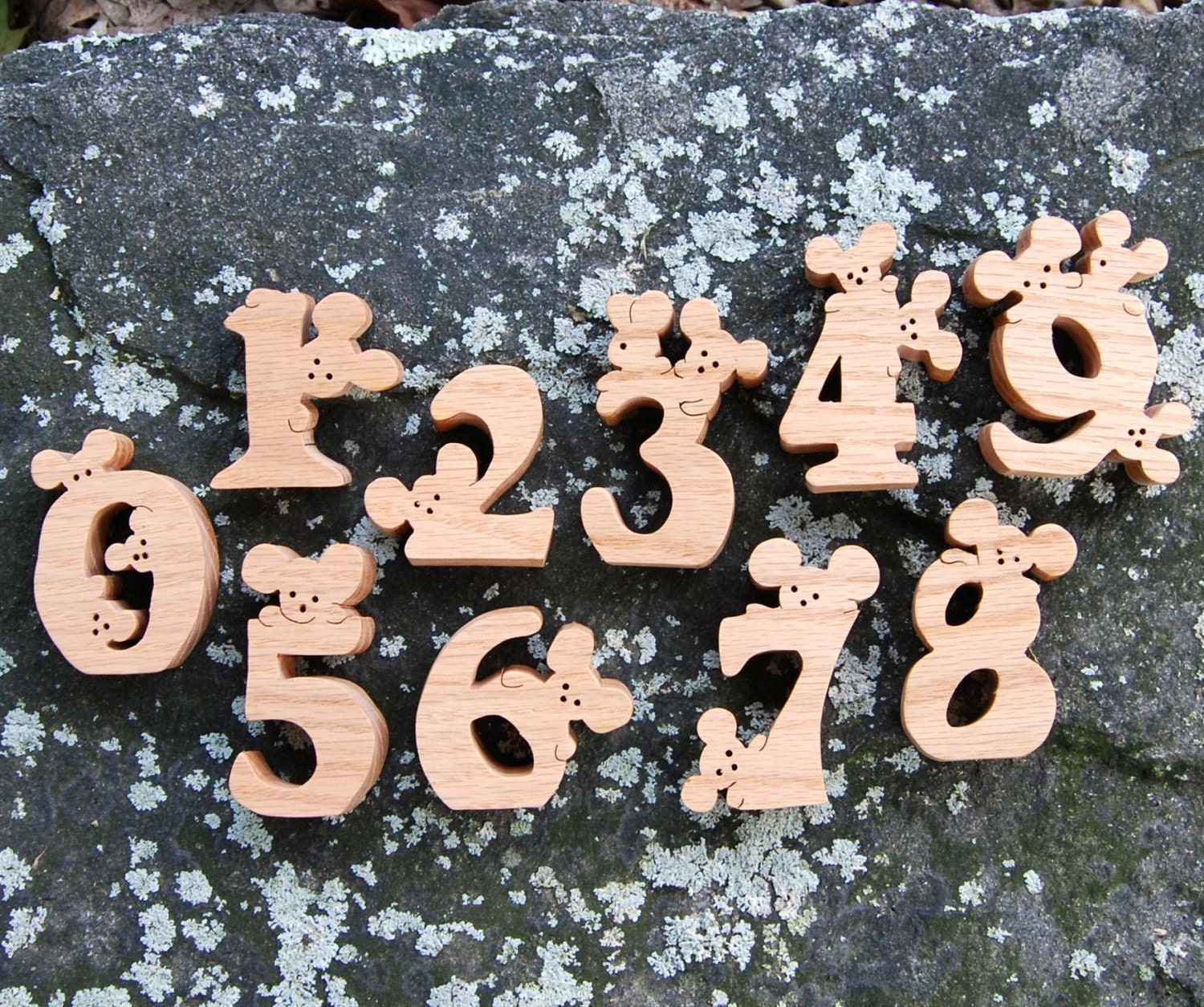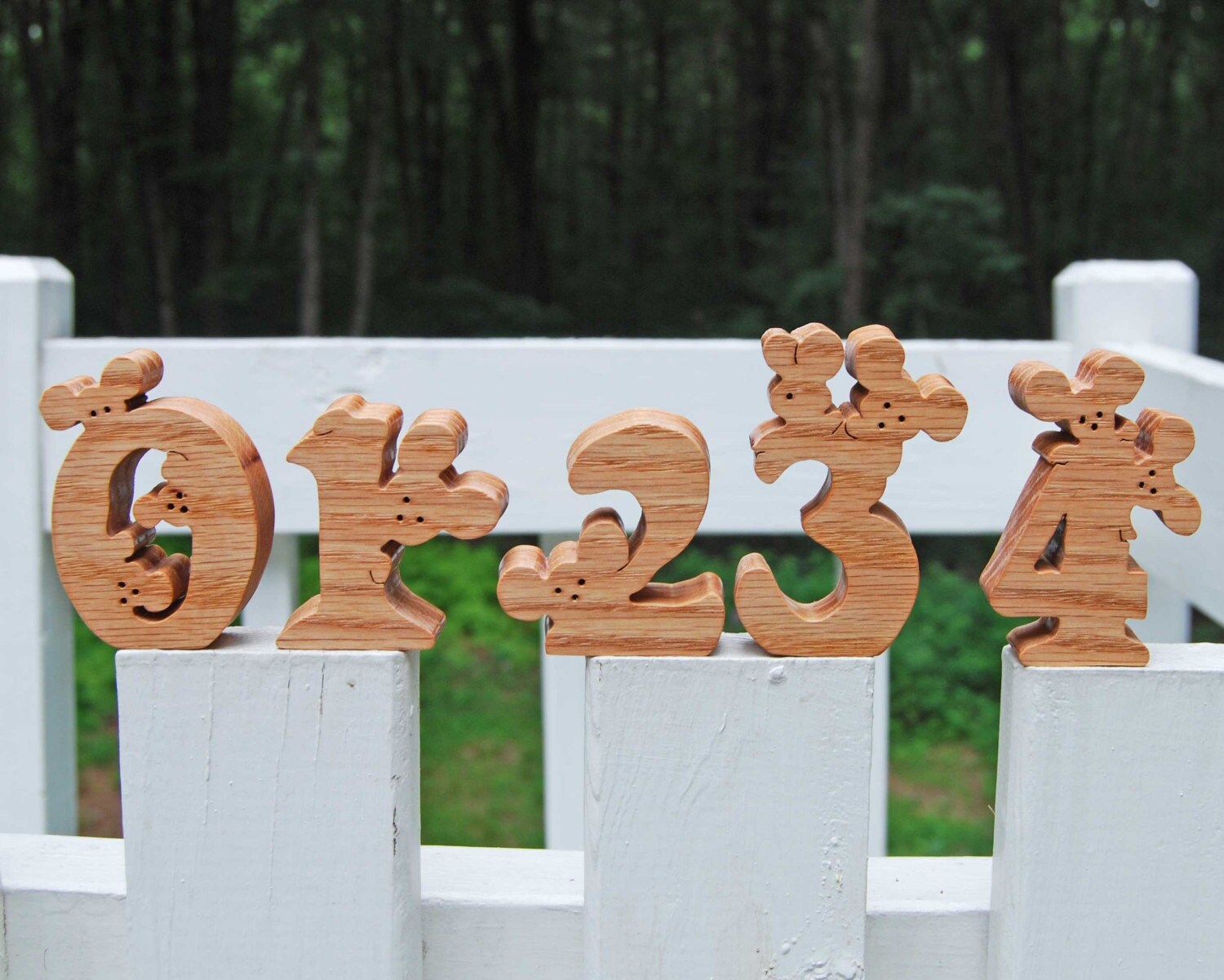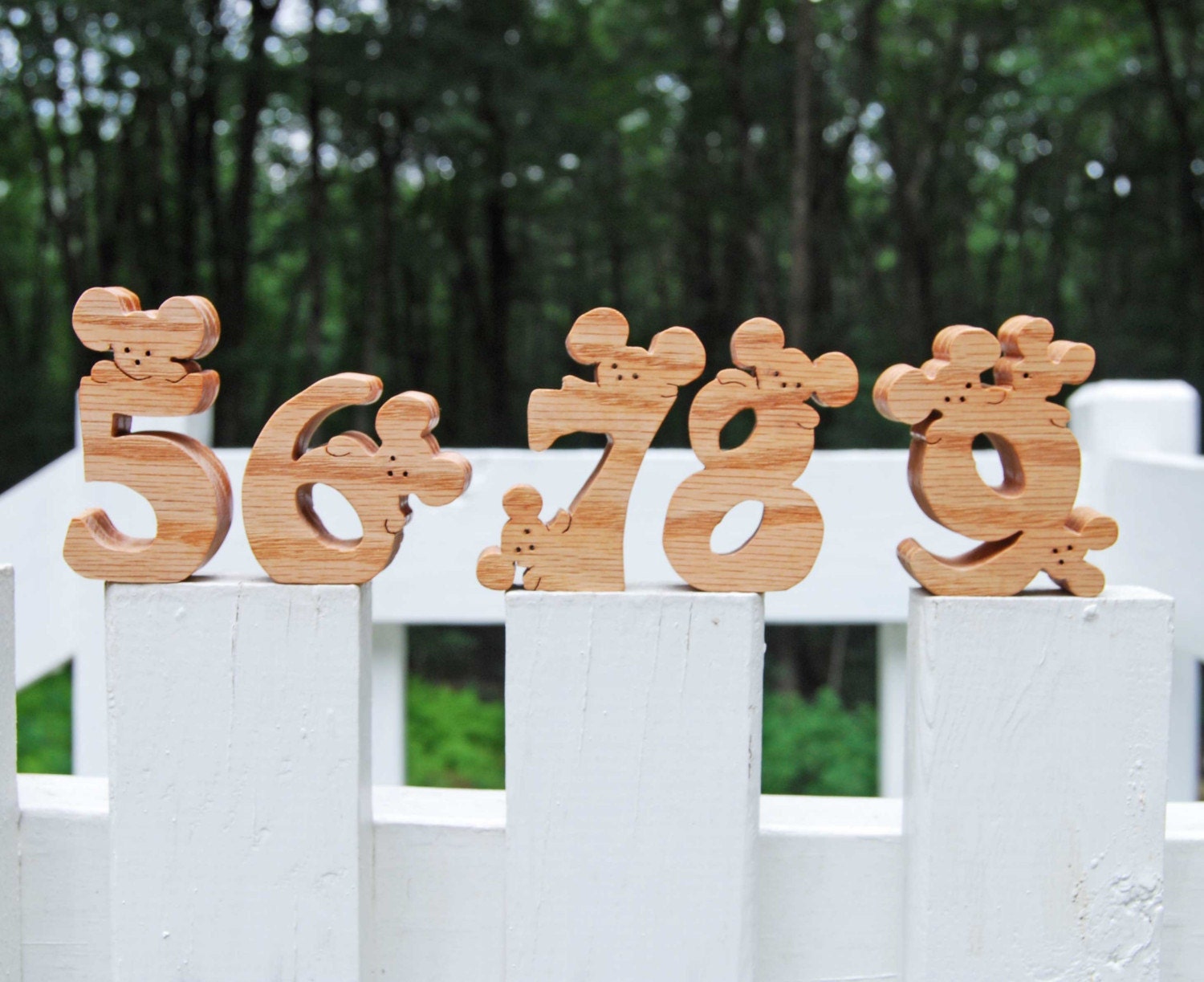 Introduce baby to numbers and counting with this all natural set of hand scrolled numbers (0-9). Made from oak, hand sanded and sealed with organic flax seed oil this is the perfect way for baby to play and learn.

The smallest number measures 1 1/4 inch in height and 3/4" in width and 3/4" in depth.

Being made from hardwood, as opposed to a softwood like pine, this number set is durable and will withstand rough play.

This item is made to order so please allow 2-3 weeks for delivery.

Also available in maple (lighter) or Birch (darker).

Massachusetts residents are charged 6.25% sales tax.