-Bring out your cat's wild side
-Extremely sturdy, tested to hold 85 lbs
-Fully Customizable
-Captivating and beautiful
-We can help you design the bridge of your dreams
The Indiana Jones Bridge is a beautiful piece of furniture and one of our cats' most loved pieces. Each bridge is hand-crafted and built to order. Our big cat Ickle often falls asleep lounging on his back in the center of his bridge. Cats of all sizes can utilize this bridge for relaxing or to travel across the span of a doorway or other gap.
Each bridge is built with safety in mind. We rope the bridges up with paracord is rated to hold up to 160lbs. Roping is weaved 3″ high along the entire bridge, for added stability and to act as a railing. The bridge slats (7.5″ wide) are securely attached to the two 9″x 18″ platforms.
This piece comes standard with rustic twine roping as a railing along each side. For a modern look, we can use long-lasting paracord for the railing instead of twine. This upgrade is available from a drop-down menu when you order, for a small additional charge.
All of the brackets come detached from the platforms so that you can mount them based on where your studs are located. Our Indiana Jones bridge should have each platform mounted into at least one stud to be sturdy. A second bracket on each platform can be mounted up into just drywall with little plastic anchors that we send along with the shelves. If you cannot find studs where you want to mount your bridge, you can mount at least one bracket on each platform up with Toggle Bolts like these: http://www.homedepot.com/p/Crown-Bolt-1-4-in-x-3-in-Zinc-Plated-Mushroom-Head-Toggle-Bolt-Anchor-10-Piece-10342/202187121
The length that you order is the distance you want between the two end platforms. Please do not include the two 18″ platforms in your measurement and do not account for hang. It's a good idea to add on a couple inches for wiggle room.
*Some custom bridges do not omit the end platform's length, so please message us before ordering
We do custom bridges! We can make most any bridge sent our way, for example, a bridge spanning from one wall to one perpendicular to it. We can also build bridges longer than the listing allows; we've built bridges as long as 14 feet, but extra-long bridges are more complicated to build and require extra time. If you are interested in a larger and/or custom bridge, send us a message with the details and we will send you a quote.
You can purchase upgraded roping for your bridge here:
https://www.etsy.com/listing/219134164/bridge-roping-upgrade-purchase-alongside?
Please leave which bracket color you would like in the Comments section. If you don't leave a comment, we'll choose the bracket color that best matches your pieces (Cream on White, Chestnut on English Chestnut, Flat Black on Onyx, etc).
Bracket Choices:
- Unpainted
- Flat Black
- Cream
- Chestnut
- Nickel
Pictured is a Bridge stained Red Mahogany.
Learn more about their shop and process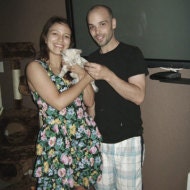 Mike Wilson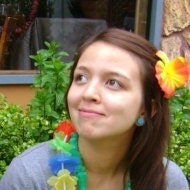 Megan Hanneman
Cat bridge.. Indiana Jones Cat Bridge
---
Listed on Dec 9, 2016
404251 views