This item sold on July 21, 2013.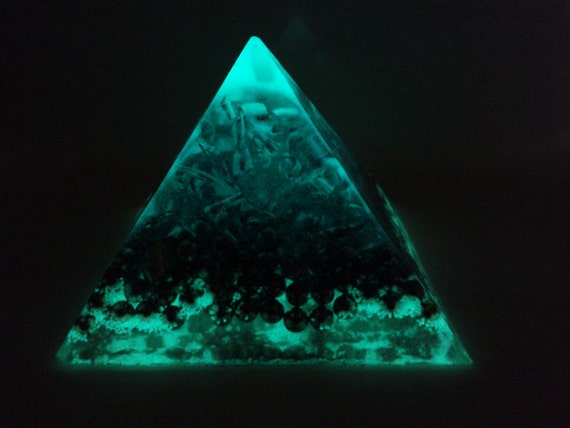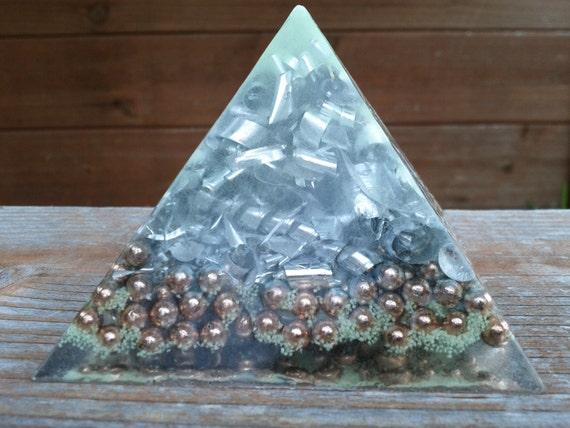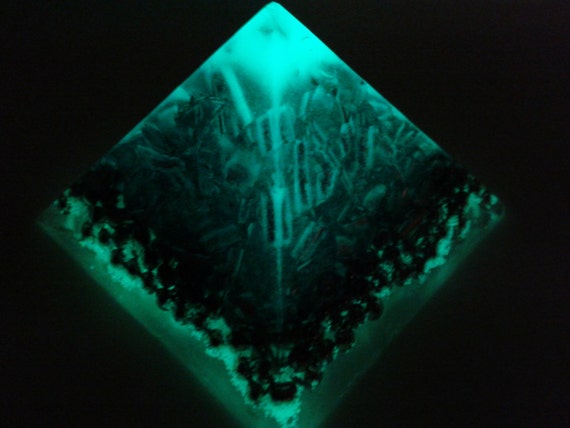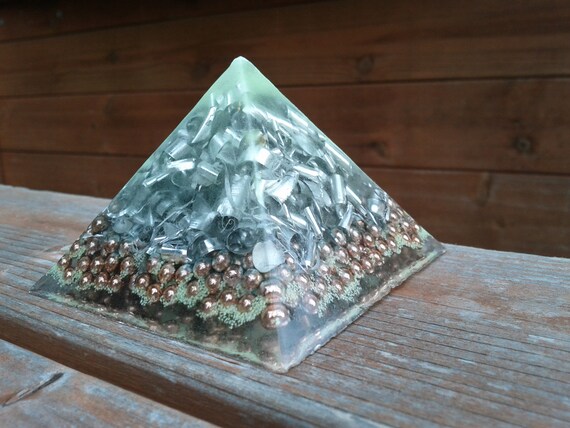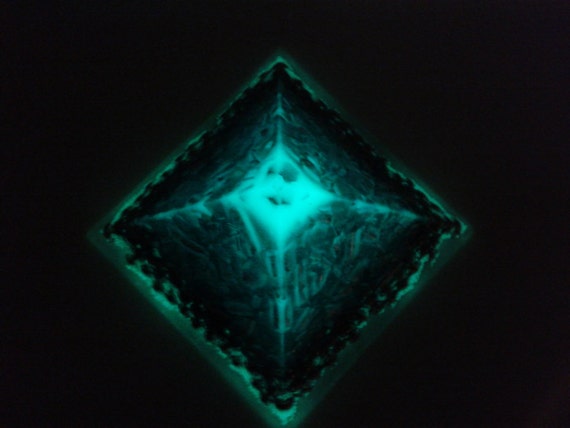 This glow pyramid orgone generator is perfect for the home or office. Nice decoration item.

Tranquility and relaxation you will obtain admiring this awesome orgonite.


Quick Facts About Orgonite:

· Turns negative energy into positive energy.
· Purifies the atmosphere, detoxifies water, ends drought.
· Helps plants grow better, repel pests & require less water.
· Mitigates harmful effects of EMF radiation.
· Disarms and repels predatory forms of life.
· Inspires a pleasant demeanor and balanced, happier moods.
· Frequently remedies insomnia and chronic nightmares.
· Helps awaken your innate psychic senses.


These work well for anyone that wants to balance the energy in their environment. With the addition of a stylish design.


2Empires Glow Extreme Orgone Pyramid. Clear

*Single Point Quartz
*Copper
*Aluminium
*Glow in Dark Dust
*Amethyst Crystal
*Moon light


dimensions 2-7/8 inches (Square) and 2 inches (Height)



Beautiful!!!
Excellent for Everyone !!!
Don't miss it.






This orgone generator is a great tool for anyone that wants to balance the energy in their environment. Great for Meditation and Reiki.


These Orgone energy generators are based upon the pioneering work of Wilhelm Reich and Others. They take Deadly Orgone Radiation (DOR) and turn it into Positive Orgone Radiation (POR). Simply put POR is the creative life force in nature. Orgone generators are also thought to mitigate the harmful effects of Electromagnetic waves, ELF and HAARP waves in your environment. Put them near your TV,or anywhere in your living space. Even put them in your garden and watch it flourish a bloom like never before.



Disclaimer: We make no medical claims about our products. If you have a medical condition please consult a physician.
Pyramid Orgone Energy Orgonite 2Empires Glow in Dark-Quartz Crystals Amethyst
---
Overview
Handmade item
Materials:

Copper, Glow dust, Quartz Crystal, Energy, Moon, 2013, aluminium, amethyst

Ships worldwide from

United States

Feedback: 4 reviews