My Crow Claw ring - if your Grandma put one of these on her Christmas wishlist then I'm buying her a beer.
I've never seen a ring quite like it. Cast from a real crow claw, this stunning ring not only looks completely badass, but is one of the most comfortable things your finger will get to wear. Hard to believe maybe. But the curvature of those talons, along with some very careful manipulation of the foot itself before casting, means the inside shape of the ring is completely round. You won't want to take this thing off.
Every minute detail of the original claw is captured in the bronze, tiny vestiges of a past life immortalized forever. The footpads on the underside of the claw are carefully preserved, and what once held prey on the final trip of their little lives will now grip your finger with a tenacity that'll make you glad you're not a mouse.
Cast from the finest bronze, the ring is completely hand finished. A patina is applied to darken all the details of the talon, and polished to a beautiful shine. Finally a special process is applied to stop the ring from tarnishing. I wear mine on my index finger. It fits a dream.
The crow, incidentally, had shuffled off this mortal coil. Caawed its last. A friend of mine, who knew I'd been on the lookout, found the dearly departed at the end of a long, cold Montreal winter. I love the crows. There's a family of them in the huge maple tree outside my window. I love that tree too.
A lot of time, patience and care went into this piece, and it's a pleasure to have it finally available in the shop. This crow claw ring is a thing of beauty.
But that's probably not what the mouse was thinking.
★ Here's the crow claw ring in solid white bronze -
https://www.etsy.com/listing/158221710
★ Here are our other rings -
https://www.etsy.com/shop/LostApostle?section_id=12671031
★ ★ ★ ★ ★ ★ ★ ★ ★ ★ ★ ★ ★
Don't forget to click the little heart over there if you like this item so you can find it again! And there's the facebook "like" button over there too to share the love!
★ ★ ★ ★ ★ ★ ★ ★ ★ ★ ★ ★ ★
Thanks for looking,
James and his beautiful Nadya
Learn more about their shop and process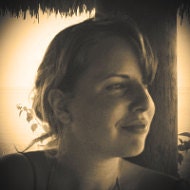 Nadya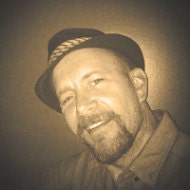 James
Crow Claw Ring - Bronze Bird Claw Ring - Talon Ring
---
Listed on Feb 11, 2017
15002 views