I developed the OBGYN Partnership Marketing kit in 2008, as a way to survive during the recession. I had been specializing in infant photography since 1999, and noticed a sharp decline in newborn clients around April 2008. I did not know what to do, so I came up with the idea to partner with OBGYNs using the marketing methods that I share in this kit. Within a few months, I had a steady stream of new clients. It has proven to be very effective (and still is) and a great way to gain more business. It's kind of like guerilla marketing; you need to go out there and find your clients before someone else does.
In October of 2010, I packaged the kit so I could help other photographers share the same success as I had experienced. Since then, I have helped hundreds of photographers build their maternity and newborn photography businesses. Thank you to everyone who has purchased the program and for your positive comments. I also take the constructive criticism and suggestions to heart and have decided to rewrite the program so it flows better and includes some of the suggestions.
This is what the kit includes:
An easy 2-step process to begin a partnership marketing program with your local OBGYN. This has everything you need to get started! Included in the collection are:

OBGYN campaign letter 1
OBGYN campaign letter 2
OBGYN gift certificate card template front and back
OBGYN Partnership Marketing Guide for Photographers
Postcard Instructions
Baby phrases for a coffee table book
Follow-up phone conversations for both campaigns.
Work flow with a spreadsheet for tracking responses.
Model release form and client information card.

Reviews:
Worth Every Penny by Kelley M. "I bought this and it is worth every penny! This kit makes it so easy to start marketing to an OBGYN!"

Best OBGYN Starter Kit by Sandra K. "This is the best and easiest way to start a marketing program with your OBGYN! Love it!"
Learn more about the shop and process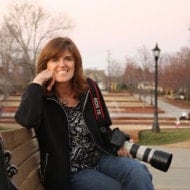 Mary Buck
Listed on Jan 9, 2017
462 views