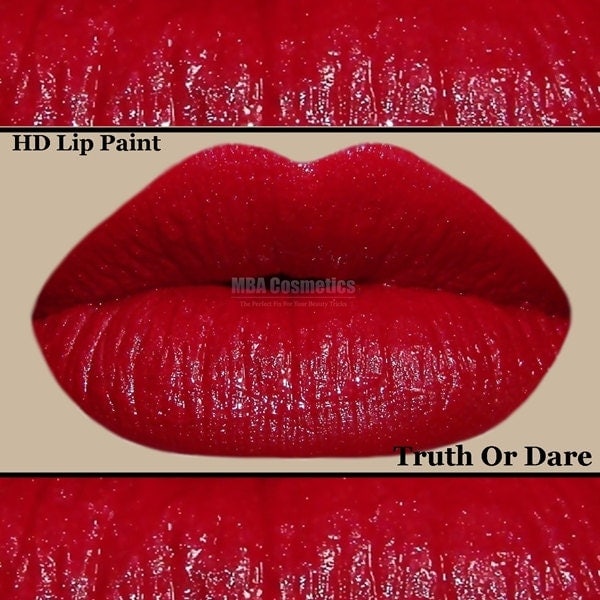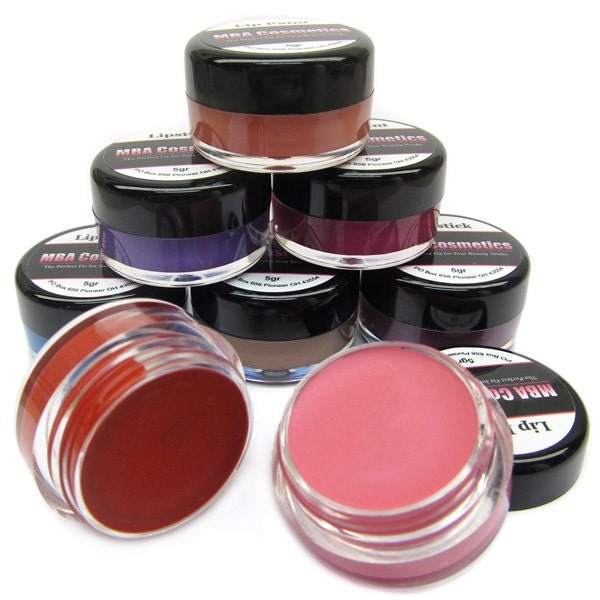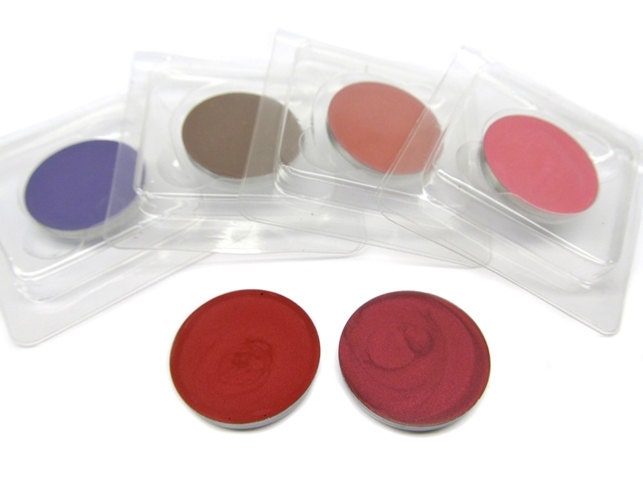 This listing is for Truth or Dare-A gorgeous cherry red with a cool undertone and a semi matte finish
Our HD Lip Paints are very vivid and intense lipsticks that are dye based rather than mica based. Intense, vivid colors that are opaque and offer great coverage, matte to semi matte finish and long wear.
Available in:
Pan Only (2 grams)
Jar - Solid (5 grams)
Jar Creamy (5 grams)
Full size Tube (5 grams)
Pan - The same formula as our full size tubes and jars. We have poured into 26mm pans (same as standard eyeshadow) for the convenience of MUA's and those who wish to create custom palettes.
Jar (Solid) - The same formula as our full size tubes. Instead of pouring into a lipstick mold, we have poured into a jar to use with a lip brush. Our jars are the same weight as our full size tube. 5 gram Jar.
Whipped (Creamy) Jars - The same great formula as our lip paints/lipsticks in tubes. But instead of pouring into a tube we have whipped it until creamy and put into a 5 gram jar. The 5 gram jar is the same weight as our full size lipstick tube.
Full Size Tubes - Standard Full Size Lipstick Tube (5 gr)
NOTE: We have samples of our lipsticks and lip paints available for purchase to try before buying full size.
https://www.etsy.com/listing/79246922/lipstick-lip-paint-samples-choose-3
We cannot resell lipsticks/lip paints once opened. Therefore all lipsticks and lip paints sales are FINAL and Cannot be exchanged, refunded or returned.
✿✿✿✿✿✿✿✿✿✿✿✿✿✿✿✿✿✿✿✿✿✿✿✿✿✿✿✿✿✿✿✿✿✿✿✿✿✿✿✿✿✿
Ingredients: Castor Oil, Jojoba Oil, Beeswax, Carnauba Wax, Fractionated Coconut Oil, Shea Butter, Vitamin E, Mica, Titanium Dioxide, Oxides, May contain Blue #1 Lake, Yellow #5 Lake, Yellow #6 Lake, Red #7 Lake, Red lake #21, Red Lake #30, Red #40, Red #33, Red #27, Red #30, Orange #5, Hydrogenated Polisobutene, Palmitic Acid
✿✿✿✿✿✿✿✿✿✿✿✿✿✿✿✿✿✿✿✿✿✿✿✿✿✿✿✿✿✿✿✿✿✿✿✿✿✿✿✿✿✿
**Tube styles may change from time to time depending on available inventory from our supplier
This lipstick contains dyes and may stain lips or clothing.
Matte Red HD Lip Paint - Truth Or Dare
$7.50+
Shipping included to the U.S.
---
Shop similar items from sellers around the world