CHIKYU Whipped Body Soap is a creamy, luxurious body wash. Because CHIKYU uses a unique blend of creamy butters and Jojoba oil, this Body Soap will leave your skin feeling amazingly soft and silky after each use! Enjoy!
Size: 8oz
---
Note: We also offer our Whipped Body Soap in a 1 oz Sample size. Please click the following link for more information:
https://www.etsy.com/listing/177862877/whipped-body-soap-choose-your-scent
---
Directions for Use: Place a liberal amount of Soap onto a wet loofa and lather onto your body when bathing/showering.
---
INGREDIENTS: Bath Butter, *Jojoba Oil, *Shea Butter, *NonGMO Soy Butter, Essential ESO & Scented Oils
*Organic, Vegan and Alcohol Free, Contains NO GMO's, Phthalates, Sulfates or Petrochemicals
**Note: Because CHIKYU refrains from using harmful agents e.g., Parabens, Sulfates of any kind, our Whipped Soap will not produce suds but rather lightly foam.
---
🔷AVAILABLE SCENTS:
- ALLURE is a sugary sweet scent, a citrusy floral type with top notes of fresh lemon, heart notes of gardenia, exotic jasmine and lily of the valley, along with a sugary vanilla and musky base. This beautiful and sensual fragrance has a sexy allure for today's woman. A perfect scent to make any woman feel beautiful!
- ALMOND & FIG Is an irresistible blend of deep, sensuous scents reminiscent of Patchouli and suede musks with lingering hints of cocoa butter and vanilla and whispers of Almond and Fig undertones. Perfect for fall or winter and complimentary to both men and women.
- BAMBOO &GRAPEFRUIT is an amazing, fresh clean scent with top notes of white grapefruit and tangerine; leading to middle notes of mandarin, tangerine and mimosa petals; and balanced with base notes of rainforest bamboo, juniper berries and musk. A very uplifting, refreshing scent!
- CITRUS DELIGHT will tantalize even the most dullest of senses with sparkling notes of Lemons, Lemongrass, and sweet soft powered undertones of Lemon Verbena and topped off with herbaceous mid notes. This ethereal scent is not only refreshing but smooth and sophisticated. A delightful refreshing and sweet scent!c
- CLARITY is a fresh, lovely and relaxing blend of Bergamont, Patchouli, Blood Orange, Ylang Ylang and Grapefruit. This therapeutic scent evokes a sensory experience which will leave you feeling uplifted with a sense of clarity. NOTE: This therapeutic scent is also offered in our Salt & Sea Detox Bath.
- CLEAN COTTON is a unisex scent, so both men and women will enjoy this clean fresh scent. It has a crisp clean scent reminiscent of a pure, gentle breeze blowing through fields of lilacs, lingering through freshly laundered linen hanging out to dry during warm summer months.
- EARL GREY is a clean, fresh, feminine and refined scent with an infusion of black tea leaves blended with bergamot and sweet soft undertones of herbs and a dash of cardamon.
- GREEN TEA FUSION will delight your mind and body with it's sweet intoxicating fragrance. It's a very crisp and complex blend capturing the fresh aroma of green tea with long lasting sweet and citrusy middle notes.
- HONEY & SHEA is a calming scent which will delight your senses with its delicate balance of irresistible sweet honey, soft notes of musk and rich and creamy shea butter.
- ISLAND BOUQUET is a playful, fruity floral fragrance with a delicate blend of plumeria, juicy pineapple with heart note of jasmine, followed by lilac, honeysuckle, and hyacinth. Strong hints of coconut with a light base note of Chypre complete this springtime fragrance.
- JASMINE is a beautiful classic jasmine flower. The scent is soft, smooth and sweet.
- KITSUNE is exquisitely provocative scent with a blend of enticing spices with a mysterious sweet sensual aroma which softly lingers. Subtle notes of amber, patchouli, and sandalwood blends with nuances of jasmine, black tea and citrus to bring out subtle spice undertones.
- LAVENDER is an evergreen woody shrub with a pleasant floral scent. It is most commonly associated with burns and healing of the skin and also has antiseptic and analgesic properties which will ease the pain of a burn and prevent infection.
- LIME & CILANTRO is delightfully fresh and crisp! This sparkling scent carries notes of lime with a hints of lilac, gardenia and a fresh, subtle herbal undertone of cilantro which will take your breath away. Liven up your senses especially during those dreary, melancholy days!
- MANDARIN SPICE is a decedent blend of sweet orange spice and soft tones of vanilla, reminiscent of an autumn day. Its scent is warm, comforting and relaxing to the mind and body. Perfect for those who wish to bring calm and serenity to the mind and body.
- NAG CHAMPA (Champaka) is a beautiful, exotic and seductive fragrance widely known for its earthy scent. A perfect delicate blend of Champaka flowers, Lotus flowers, Patchouil, Vanilla, Sandalwood and soft notes of Jasmine.
- ROSE DE MAI is an alluring aroma of delicate Rose de Mai roses blanketing the landscape of Le Rouret, France. A simple, sweet, beautiful feminine scent.
- SAHARA is a dreamy, exotic scent blended with lilies, white roses, peony, teakwood, freesia and soft whispers of sandalwood.
- SENSUOUS is an intoxicating therapeutic blend of aphrodisiac scents which include Ylang-Ylang, Patchouli, Jasmine, Sweet Orange, Lavender and Sandalwood. Sensuous replenishes the mind by heightening the senses as well as enhances relaxation while also promoting vigor and vitality. This therapeutic fragrance lingers in your bathroom long after bath time. A truly seductive and intoxicating scent and perfect for pampering your loved one with a relaxing massage!
NOTE: This therapeutic scent is also offered in our Salt & Sea Detox Bath.
- TROPICAL is a sweet fruit sensation blended with Mango, Papaya and Lemon with a subtle hint of lemongrass. A truly wonderful scent that will leave you feeling as though you've stepped out of the tropics!
-- WHITE TEA & GINGER is a fresh, clean and light citrusy tea type with a subtle hint of spicy ginger and a soft dry green herbal base.
- WILD HONEYSUCKLE is a fresh and beautiful blend of wild honeysuckle with hints of jasmine, rose, and lilac which will remind you of the spring and summer!
- YLANG YLANG- Ylang Ylang is a truly exotic and luscious scent! It is a sweet, earthy and soft floral scent.
---
Each CHIKYU product is made with purity in mind. Therefore, our products are made to order and handcrafted in small increments without the use of harmful toxic agents or chemically derived preservatives. CHIKYU Whipped Body Soap will sustain a shelf life of no more than 4 months from the date it was made. Once your product is made, an expiration date will be provided.
✔️Please check product ingredients before making a purchase to avoid allergic reaction. Only you know your body!
---
♻️CHIKYU PET containers are BPA Free. When finished with product, please reuse, or recycle container.
---
The information provided here and on CHIKYU's website, labels, and any other printed material are for educational purposes only. The statements on our website, labels and other printed material have not been evaluated by the FDA and any information provided by CHIKYU and CHIKYU's products are not intended to treat, diagnose, cure or prevent any disease.
---
Thank you for stopping by to visit CHIKYU! Have a marvelous day!
Meet
the

owner

of

Chikyu Learn more about the shop and process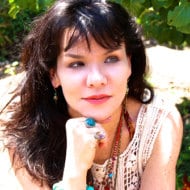 Lynn
Body Wash, Organic Body Wash, Vegan Body Wash, Moisturizing Body Wash, Whipped Body Soap (Choose Your Scent)
---
Overview
Handmade item
Materials:

Bath Butter, Jojoba Oil, Shea Butter, Scented OIls, Non GMO Soy Butter, Essential ESO

Made to order
Ships from

United States

to select countries.
Feedback: 1451 reviews
Favorited by: 117 people
Listed on Jan 3, 2017
1112 views