You get 5 melts. These cute little melts weigh in at approx. 1.5 oz. each. I call them Scent Shots. Just remove the lid and pop them out into your tart warmer or crock and melt away. You may have to cut these in half for smaller tart warmers. All of my tarts are always scented to the max - never skimp on fragrance. Each tart will last up to 8 hours. You may choose any scent below. You may choose all the same scent or 5 different scents. Add scent choices to the Extras box below or you can email me with them hbprimitives [!at] centurytel.net

Color will coordinate with fragrance unless you notify me of a specific color you would rather have.

All items are made fresh as they are ordered. So please allow 2 to 3 days of me receiving your payment to ship out items. For very large/Bulk orders this may require more time. .

I do combine on shipping.
For payment I accept Paypal and I also have a merchant account through Propay if you prefer not to pay through Paypal (I will send you a Propay invoice if you choose this option).

Be sure to type your scent choice into the message box during check-out.

My scent list is below:

Scent List


ALMOND MACAROON - Rich buttery top notes balance with crushed almond to create this luscious decadent fragrance. A hint of spice adds warm texture which leads to the sweet vanilla base.

AMISH KITCHEN - A new twist on an old fav - Amish Harvest. Warm cinnamon and rich clove bud create nostalgic appeal at the heart of the scent, as sweet undertones of creamed vanilla and brown sugar complete the sensation.

Bear Claws - Layers of sweet flaky pastry made irresistible with mouthwatering hints of chocolate, honey, almonds, raisins, and confectioner's sugar! This is a really strong oil! Bursting with different sweet smells to fill your house!

FRESH CUT GRASS- This is an awesome shimmering green blend. Forest fern intertwines with leafy greens and summer grasses as soft floral accents enrich the botanical sensation. A shimmering accord of morning dew completes the lush sensation.

MELON BALL FIZZ - This is such a cool summer scent! A scrumptious fruity blend that starts on a base of canteloupe melon mixed with tiny bits of fresh pineapple, ripe mango, papaya, passion fruit, banana and a splash of berry!

VANILLA POUND CAKE - You will love this sweet vanilla pound cake; decadent, rich and creamy with hints of butter.

COTTON CANDY - The ultimate sweet spun sugar confection! A new stronger blend! Sweet and fruity cotton candy scent. A blend of fresh strawberry, sugar and sweet vanilla. Takes you back to your childhood!

Lavender Fields -Lavender mixed with the scent of fresh cut grass.

Pink Sugared Kisses - Pink sugar mixed with sweet cotton candy

Vanilla Lavender- the aroma of fresh lavender mixed with a sweet vanilla.

Angel Type - This signature woman's fragrance is both earthy and angelic. Angel (type) is a heady infusion of bergamot and patchouli.
This fragrance oil is infused with natural patchouli essential oil.

Antique Sandalwood - A woody, musky heart made from sustainably harvested sandalwood and cedarwood essential oils, softened with subtle notes of violet and jasmine.

Apple Strudel - A bakery scent at it's finest. Warm sweet apple, cinnamon and pastry scent make this a must try.

Bamboo & Grated Ginger - Shore breezes and tropical ginger are artfully blended in this exotic destination scent. Cyclamen and bamboo get a lively accents of ginger for the fragrance signature as a base of watery musk balances with driftwood to envelop the fragrance with soft caresses.

Banana Nut Bread - The mouth-watering aroma of oven fresh banana bread. This delicious combination of walnuts, ripe banana, vanilla, and a touch of spice is sure to spark your appetite.

Bird of Paradise - A sweet floral aroma with base notes of fresh fruits and vanilla.

Birthday Cake - For those who are looking for a sweet cake scent look no further.

Blueberry Cheesecake - Inviting aroma of baked vanilla cheesecake and mouthwatering blueberries

Buttery Caramel – Speaks for its self.

Cactus & Sea Salt - One of the most unique scents you will ever smell, this modernized version of a classic summer theme stimulates the senses with its freshness and vitality. The new botanical twist of an oceanic accord has dramatic tones of cactus with fresh green elements and unexpected texture. This vibrant green quality creates a shimmering top note that accents the fragrance signature of fresh sea spray. Unexpected salty accents add newness to the blend while elements of sea moss and warm driftwood create rich undertones that support the fragrance from within.

Caramelized Pralines - An irresistible blend of sweet warm vanilla caramel, dark brown sugar and butter-drenched pecans.

Christmas Hearth - A classic holiday fragrance that tells the story of a cozy holiday night spent sipping wine in front of the fireplace. Christmas Hearth combines orange spice notes from the kitchen, fir and pine notes from the Christmas tree, and an earthy smokiness from the fireplace.
Cinnamon Apple Cider - Fresh fruit tones of juicy apple blend with rich spices to create this Autumn favorite. Hints of vanilla, warm wood tones and creamy musk add a warm base for the fruit accord.

Cinnamon Buns - Wow! Head to the nearest mall and get a fresh, warm cinnamon sticky bun drizzled with sweet white frosting, and you'll have this scent!

Cinnamon Strudel - A wonderful baked cinnamon pastry aroma that smells just like it is made from thin sheets of dough rolled up with cinnamon filling and baked. A must try.

Cool Citrus Basil - A refreshing blend of citrus & herbs. The top has sweet basil, lime, & wild mint. The heart blends geranium, linden blossom & cyclamen. The dry down is a woody amber.

Country Bake Shoppe - All of the wonderful scents from your local bakery combine to make this one very strong and fragrant scent.

Country Spice - The rich scents of warm country kitchen come alive with this spices and pumpkin with just a hint of something extra. Not just for the Holidays
.
Cranberry Marmalade - Luscious blend of tart cranberries spiced apples and fresh California orange peel.

Cranberry Zucchini Bread - Smells exactly like its name, great bakery scent.

Day at the Spa - Day at the Spa is a calming and balanced fragrance oil that combines notes of lemongrass and black currant with hints of patchouli and sugar cane. It's a great year-round fragrance that fits well in an aromatherapy line.

Dragon's Blood - A year round favorite, Dragon's Blood is a potent and earthy fragrance infused with cedarwood, orange and patchouli essential oils. The scent combines sweet and spicy notes to form a sophisticated complex blend.
.
Farmers Market - Combinations of the uplifting aromas of late summer peaches, sweet strawberries and crisp red apples with just the right amount of spices.

Fresh Laundry - The scent of just out of the dryer clean freshness.

Fruit Loops – A version of a popular kids cereal is spot on! Colorful, sugary fruit flavored cereal rings comprised of bright citrus notes of orange, lemon, lime and grapefruit rounded out with lemon verbena and coated with a sweet vanilla sugar glaze.

Gardenia - The exquisite aroma of tropical Gardenia with a top note sweet and green and a floral body intense and rich truly capturing the natural aroma found in this beautiful flower.

Gourmet Sugar Cookies - A very rich full bodied cookie dough blend of vanilla, butter and brown sugar.

Harvest - A hint of citrus leads to the spicy heart of this harvest blend. Warm tones of cinnamon and clove balance with a crisp green apple accord to create autumn bliss. Leafy accents add texture to the scent, as rich woody undertones support the spiced fruit signature. Finishing touches of vanilla and sweet musk complete the blend. Top - citrus, clove Middle - spiced cinnamon, green apple, leafy Bottom - wood, musk, vanilla.

Hot Apple Pie - Hot out of the oven sweet apple pie with cinnamon, apples, vanilla and a touch of cloves.

Golden Rose - Over two dozen unique perfumes can be found in roses. We've chosen a few of the best to create a complex bouquet of sweet rose, lily, fern, and marigold.

Jamaica Me Crazy - Jamaica Me Crazy will transport you to the islands with its irresistible blend of coconut, pineapple, rum, tangerine, banana, and melon-y sweetness.

Lavender - Lavender is a very popular and aromatic flower that is known for its narrow aromatic leaves and spikes of lilac-purple flowers which are dried and used in sachets.

Lemon Pound Cake - This wonderful baked aroma begins with zesty lemon rinds, with buttery yellow sponge cake and brown sugar.

Lilac - The scent of a Lilac bush in full bloom.

Ocean Mist - Like the smell of the ocean all year long? Then this one is a must. Sand, Ocean Spray and Sun Tan Lotion but no perfume. It is all in there. Great one for the guys and gals
.
Love Spell - Love Spell is an awesome Victoria's Secret that is great for Valentines day but just as popular year round. With the wonderfully romantic scents of mandarin, bergamot, orange, peach, berries with a hint of musk.

Pineapple Upside Down Cake - A rich combination of pineapple, cake, butter, with hints of orange zest and brown sugar.

Pine & Peel - This is a unique and awesome combination of fresh pine and citrusy fruits. Grapefruit, orange and apple are just some of the fruit notes.

Pin Sugar - It smells of Cotton Candy, Vanilla and Caramel. But it's also lightened with a fresh Bergamot and orangey citrus top note, with touches of Berries, Muget, Strawberry, Plum, and a dry-down of Dry Fig Leaves, Musk, Anise, with just the slightest hint of Musk and Woodsy Aroma.

Sex On the Beach - Sensual name for our exotic blend of peach, orange and cranberry that is sure to delight your senses.

Spicy Cup of Joe - A wonderful blend of strong black coffee with a hint of Spicy Cinnamon.
Spicy Kitchen - The aroma of the kitchen comes through with hints of oranges, cinnamon and spices can be found in this unique scent.

Strawberry Shortcake - Notes of fresh strawberries, sweetened shortbread, and lots of whipped cream make this classic true to life and irresistible
.
Vanilla Bean Noel - It's a rich, smooth and unique interpretation of bath and body works vanilla bean noel.

Vanilla Hazelnut Coffee - Combination of our Coffee Beans and Vanilla Hazelnut to make this delightful aroma.

Warm Vanilla Sugar - Warm Vanilla Sugar has become a classic. With flowery herbal top notes, coconut and vanilla middle notes, and a musky sandalwood base, what's not to like?

Raisin Scone - The yummy aroma of fresh baked raisin scones.

Jean nate Type - This timeless classic posesses citrus, floral and spicy notes such as jasmine lavender, rose, carnation, lily of the valley, Cedar tonka bean, musk and sandalwood.

Juicy Couture Type - A scent with a whimsical feminine charm that smells fablous.

Glitzy Girl - This is one of my favorite oils! Fabulocity in a bottle! A fab blend of red fruits....raspberry, strawberry & cranberry is enhanced by apples & licorice, with light floral tones of gardenia, jasmine & heliotrope. A background of exotic woods & white musk creates lingering warmth.

Under the Palm Tree - Fresh smell of coconuts

Coconut & Lime - The refreshing smell of coconuts mixed with lime.

Monkey Farts - Funny Name, Great sweet banana and coconut scent.

Grapefruit - Refreshing citrusy and fruity.

Pleasures Type - Estee Lauder duplication. A wonderful white flower bouquet of jasmine, rose petals, and muguet; enhanced by fresh peach, black current, and strawberries; rounded out with base notes of warm spices, amber and musk.

Pure Seduction Type - A seductive blend of musk, floral bouquet, apple and fresh citrus.
Another Victoria's Secret* duplication. Airy freshness and citrusy sparkle refresh a strawberry apple blend woven into jasmine muguet floralcy. Musks sweeten the impression and marry the blend for a richer texture.


Baby Powder - is reminiscent of Johnson's Baby powder scent.

Cedar Wood - is a warm earthy scent of cedar, with base notes of vanilla and musk.

Hot Orange Danish - This fantastic bakery scent goes the extra mile to provide you with a true fresh-baked aroma, with notes of fresh baked danish, orange zests, and the aroma of drizzled cream frosting.

Patchouli - is an earthy aroma of true herbal patchouli.
Learn more about the shop and process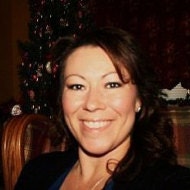 Susie Lacey
5 Soy Scent Shots Tarts Melts For your Tart Warmer Burner U Pick The Scent
---
Overview
Handmade item
Materials:

fragrance oil, soy wax, candle color

Only ships within

United States

.
Feedback: 235 reviews
Favorited by: 59 people
Shop similar items from sellers around the world