My advice and experiences with living with a stutter in a book I self-published containing my hand drawn original comics.

The book is 5.5" x 7.5", 70 pages, black and white, matte cover. Suitable for ages 10 and up. Please note that this book is not a children's book. It is written to cover a wide variety of life stages from speaking to family and friends, dating, job interviews, etc.

From the back cover:
"Stuttering (also known as stammering, in some parts of the world) can feel awkward for the speaker, and people who stutter often feel that it is easier just to keep quiet and avoid social situations altogether, becoming more covert with their stuttering. As a person who has stuttered since the age of three, cartoonist and podcaster Daniele Rossi shares his own experiences and methods for breaking out of the covert shell and becoming a person who stutters openly and confidently in all speaking situations, including giving presentations, dating, job interviews, and even dealing with those pesky, smirking waiters. All of these situations and more are beautifully illustrated in this quirky, fun, and informative book, an unparalleled resource for people who stutter of all ages!"

My book is also used as a textbook or learning at at 7 universities across North America.

Please contact me directly for order of 4 books or more.

Reviews (full disclosure: I know some of these people from the stuttering community):

"I also stutter and I LOVED your book :) Thanks to you, now I tell so many people that I stutter and, most of the time, I get beautiful reactions."
Geneviève, Canada

"Daniele Rossi your book is epic. A class all its own! We all love it and already inspiring a 15yo to find himself and find his voice through your colorful cartoons, expressive page numbers and fabulous content! BRAVO. Well worth the wait. Wonderful fruit of you long labor!"
Uri, speech language pathologist, USA

"I have started reading your book. LOVE IT!"
Kim, Canada

"Hey there. I just finished reading your book, and I wanted to say that you done something remarkable. The book is really good, and interesting. You should be really happy with and proud of yourself… Thanks again. It's a great book. Can't wait for the film version"
Hanan, Israel

"A humorous and light-hearted book with general information and personal observations, Stuttering is Cool is the perfect antidote to the emotional downturns that can leave so many people who stutter feeling disheartened. Daniele Rossi provides helpful advice along with a few smiles and laughs for people who stutter as they navigate an aggressive, fast-paced world."
Lisa, Canadian Stuttering Association
http://stutter.ca/whats-new/266-stuttering-is-cool

"After reading this handy pocket book, the first describing words coming to my mind are: positive, uplifting, personal, funny, straight forward. And did I say positive?… This highly recommendable book is a book for people who stutter who think life sucks. For those who want to learn more about stuttering. For those who have accepted their stutter and want a good laugh…
I shed tears of laughter and emotions. And the more I read, the more I enjoyed it."
Anita, The European League of Stuttering Associations
http://www.stuttering.ws/index.php/reviews

"I really enjoyed this book. I read several sections more than once and found myself nodding and saying "uh huh" as parts resonated with me."
Pam Mertz, Make Room For The Stuttering blog
http://stutterrockstar.com/2014/01/02/book-review-stuttering-is-cool

"Holy moly! I'm loving your brilliant book, Daniele Rossi!! Awesome illustrations, layout, tone and flow. Useful info and encouragement for stutterers and fluenters alike. And a really effective window into a stutterer's world. Congratulations!!!"
Andrea, Canada

"There's lots of hard-won advice in the book and I hope it gets widely read."
Andrew, Canada

Notes:

- ISBN 978-0-9921632-0-4

- Books are shipped by regular mail via Canada Post with no tracking number. Contact me directly before ordering if you'd like one.

- While I am committed to speedy service, I am selling my book in my spare time after my day job, I have no control over any delays with customs. But I will keep regular contact with my customers should any delays arise. Be aware that some countries may charge recipients duties and taxes on their shipments. This has nothing to do with me and I don't get any of the money. Your government does. This is beyond my control.

- Bulk orders are available. Please contact me for details.

- A digital version is also available in the iBooks Store and on Google Play.
Learn more about the shop and process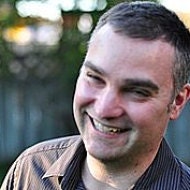 Daniele Rossi
Stuttering is Cool: A Guide to Stuttering in a Fast-Talking World
---
Overview
Handmade item
Materials:

paper, glossy cover

Ships worldwide from

Canada

Feedback: 17 reviews
Favorited by: 118 people
Listed on Feb 13, 2017
5751 views