\\\ The Winter Apothecary ///
Joyful Recipes for the Dark of the Year
Our newest book in our recipe series from the Apothecary featuring some of our favorite remedies! Create remedies to keep you and your loved ones healthy through the winter! For less than a $1 per recipe you can create endless pots of Star of Yule Tea, soak to your heart's content in our Crescent Snow Salty Bath Tea and make gallons of our super popular Merriment Elixir! The Winter Apothecary is full of hand-drawn recipes, lots of color, and digital delights to fill your winter months with joy and brightness!
An excellent gift for the winter holidays, folks who like plants, people who have to be told that they cannot sing Christmas carols until after Thanksgiving, Yule Log aficionados, heathens, students, new parents, old parents, wizards, people who like snow, those who dislike the cold, aspiring herbalists, and everyone in-between!
You'll get the following original, exclusive, + fully enchanted recipes:
☛ Star of Yule Tea Blend
☛ Crescent Snow Salty Bath Tea
☛ Cantankerous Dragon Digestive Elixir
☛ Traveler Herbal Powder Blend
☛ Krampus Tea Blend
☛ Swedish Chai Tea Blend
☛ Merriment Elixir
☛ Red Ring of the Moon Tea Blend
PLUS:
☛ A guide to Flower + Gem Essences for the Winter Holidays
☛ A hidden link to a BONUS recipe!
★ Blessed Winter! ★
Looking for a more in-depth glimpse into the Apothecary and how to incorporate herbal healing in your morning routine? Check out our full length ebook Morning Mischief: Fully Enchanted Herbal Recipes for Delicious Awakenings + Resolute Magnificence!
https://www.etsy.com/listing/116436623/morning-mischief-enchanted-herbal
The Winter Apothecary is available for FREE as part of your Lunar Apothecary membership:
https://www.etsy.com/listing/128054223/lunar-apothecary-magickal-medicinal-moon
◊ ★ ◊ ★ ◊ ★ ◊ ★ ◊ ★ ◊ ★ ◊ ★ ◊ ★ ◊ ★ ◊ ★ ◊
Purchase is for a full-color 34 page digital PDF ebook.
Non-refundable purchase.
◊ ★ ◊ ★ ◊ ★ ◊ ★ ◊ ★ ◊ ★ ◊ ★ ◊ ★ ◊ ★ ◊ ★ ◊
★ ★ ★ R E V I E W S ★ ★ ★
"Lovely document and beautifully presented, can't wait to start making some of these lovely recipes" - Gilly
"So much fun and lots of great info!"
"I drank this up in less than an hour- very excited to use these beautiful recipes! Thank you so much, what an inspiration!"
Learn more about the shop and process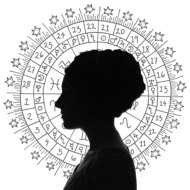 Alexis
The Winter Apothecary | Joyful Recipes for the Dark of the Year | Winter Solstice Gift Yule Holiday Herb Herbal Tea Organic Christmas
---
Listed on Nov 22, 2016
1068 views